Massgrav, live destruction in Norrköping 11th of March 2005 at Bifrost MC. Arranged by Club Amper.
All photos by Uncurbed-Johan.
-----

No, we are not Bifrost - we are Massgrav...
Notice the evil crustie pulling the metal dude's ponytail.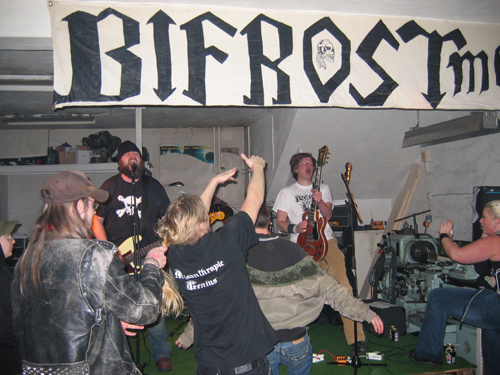 Johan thinking about killing people.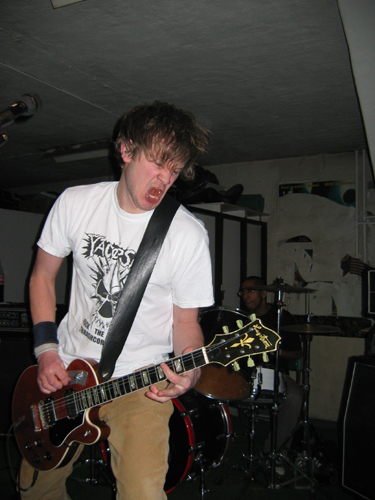 Ola and Johan caught in the act.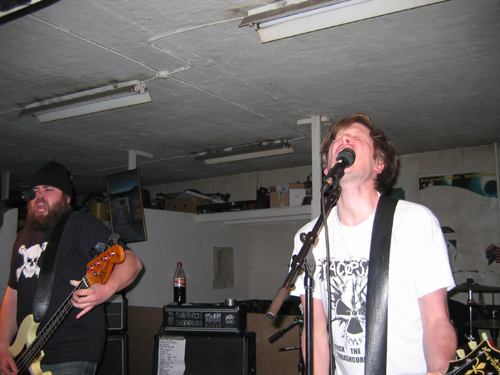 That wild guy in the middle was up there for a while, then he was thrown out by the Bifrost-bikers.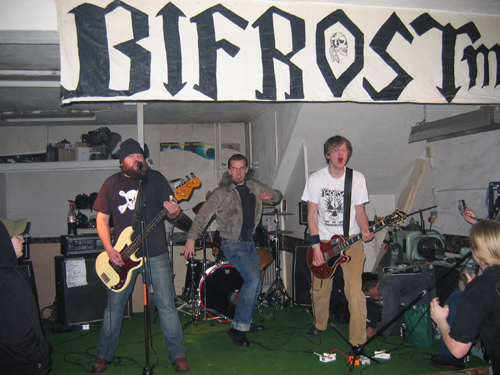 A naked lady on the wall. Ignore the geek with glasses.