Massgrav at the Ta Livet I Dina Egna Händer-festival in Sandviken, July 13th 2007.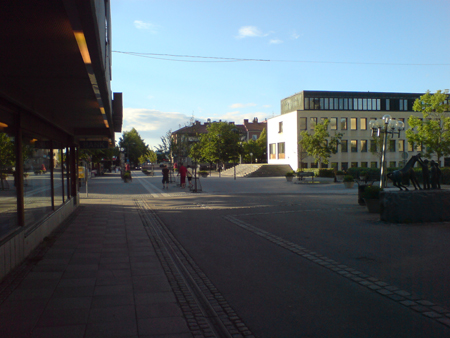 Sandviken... not exactly the liveliest place on earth.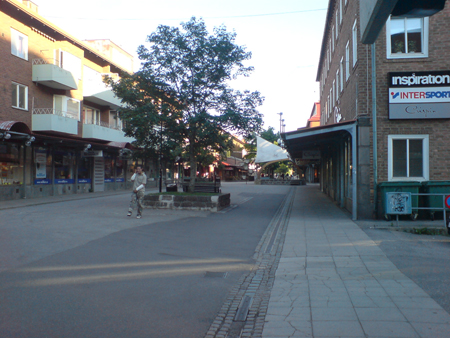 Friday night at about 8 pm. Really makes you want to move there, right?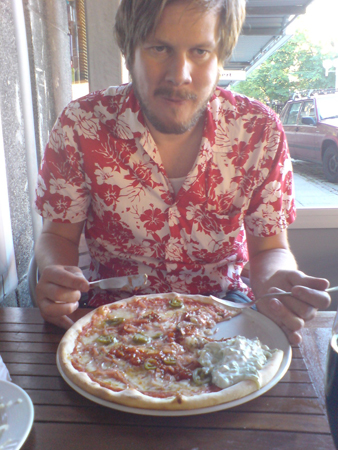 And their pizzas suck ass! Looks like some giant bird took a shit on Johan's pizza.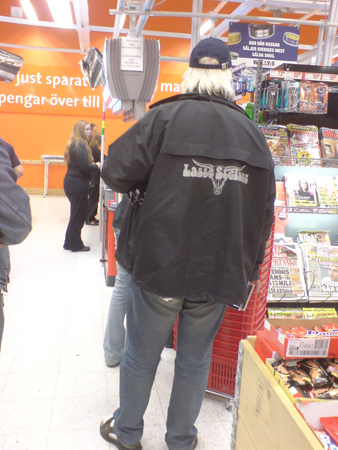 And the locals... no fans of great music, to put it mildly.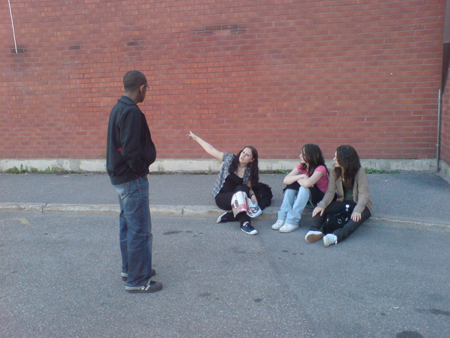 Indy goes hunting for fresh meat but is instantly told to fuck off!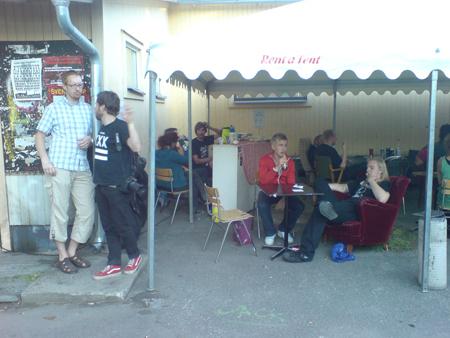 Luckily for us, all the nice people with good taste were gathered at Kungen, to hear us play.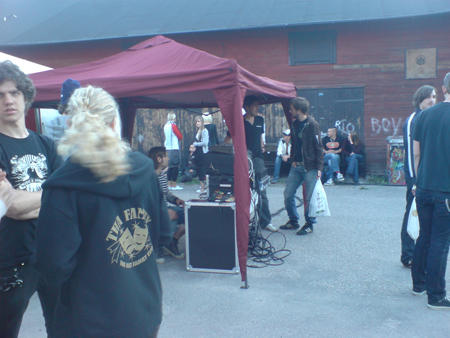 Nice yard with an outdoor café, outdoor stage (we played indoor though, we're not hippies!)
and un-Swedishly lax rules about bringing and drinking your own beer.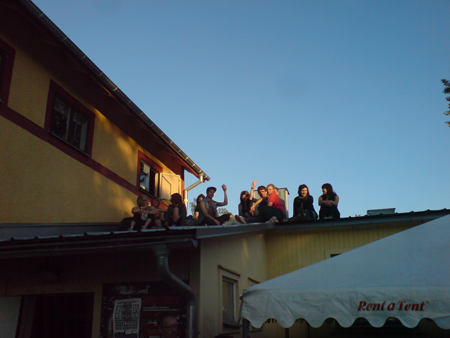 And sitting on roofs, drinking beer, screaming, being punk in the nice sunset.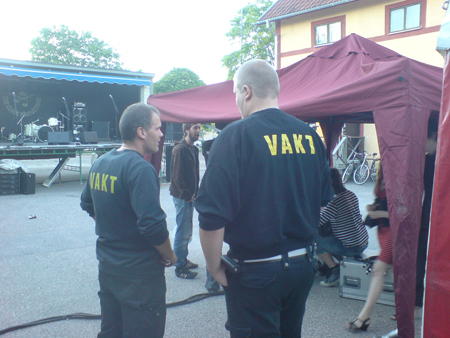 The beefy boys in blue were very frustrated with the situation, not being allowed to beat up or even throw out the beerdrinkers.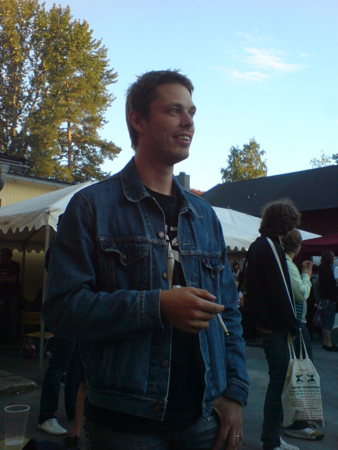 Diskonto-Martin had a toothache and fought the pain with lots and lots of alcohol.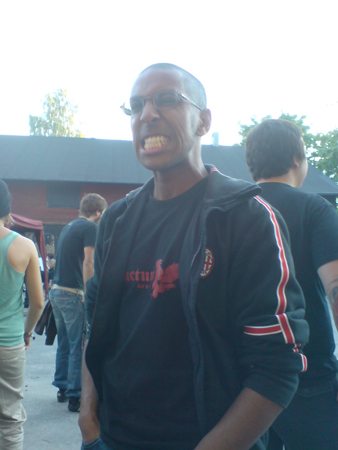 Indy's teeth are in great shape though.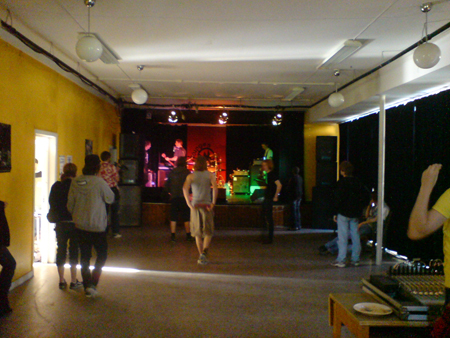 Minutes before Diskonto start playing and the place looks pretty deserted...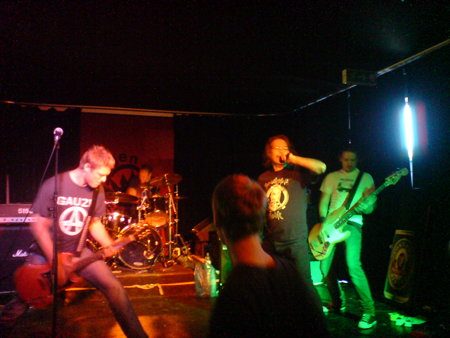 But the place filled up quickly and Diskonto showed off their new rockstar entrance and exit.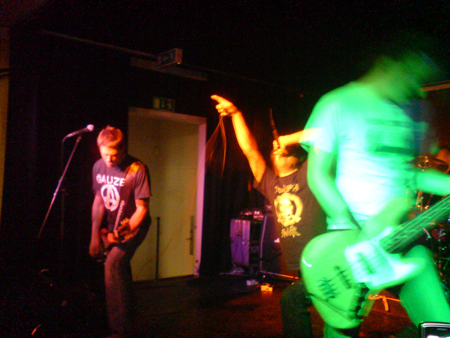 And Rickard showed off his new bass.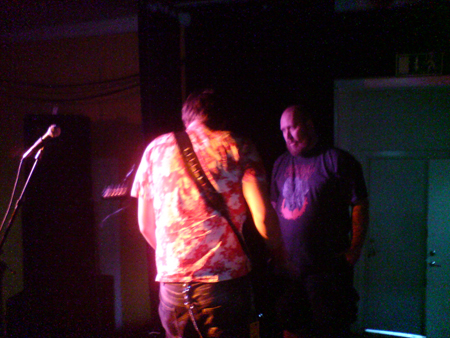 Massgrav soundcheck. Sayyadina-Andreas checks out Johan's new guitar (hopefully we'll be able to add live photos soon).



There is one bad apple who has to ruin it for the rest of us. Punk rock bro, yeaaah!!!