Massgrav and Regurgitate went to Åland and the legendary Pub Bastun, 30 september 2006.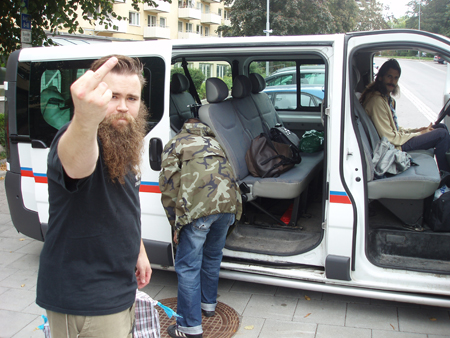 Outside the rehearsal place in Solna. Ola's pissed off already.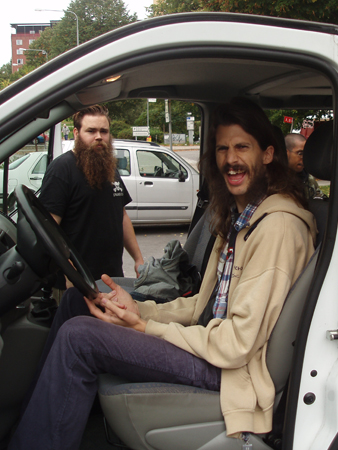 Grill-Ove: "Grind e sköj!"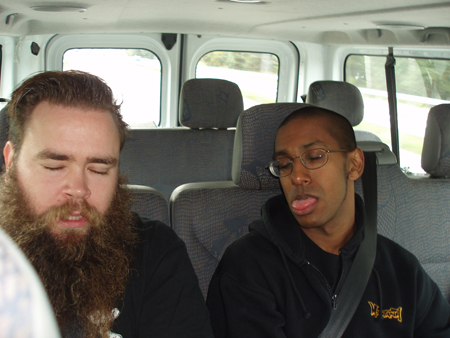 Fast asleep. Ola's intense, Indy's just fucked up.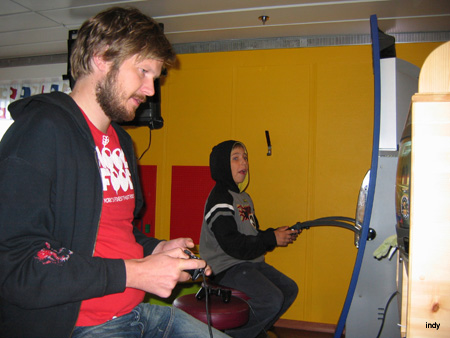 On the ferry Norse immediately went for the PS2 in the kid's room, trying to kill the kid in every possible way...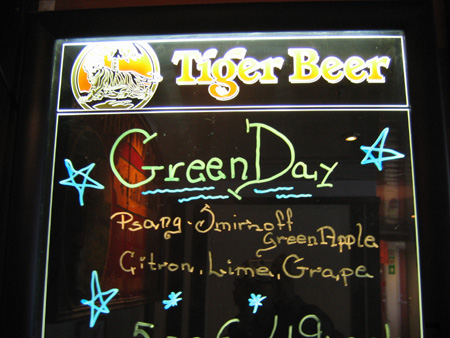 There's horror everywhere, in everyday things... (Stephen King quote)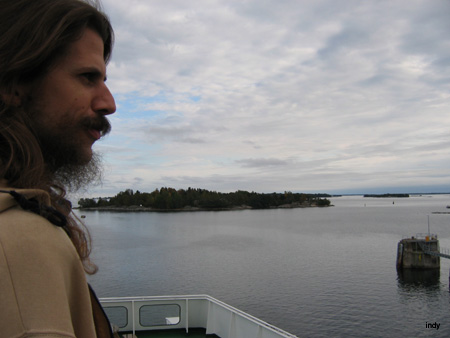 Ove seems pretty content with driving the Massgrav-motherfuckers...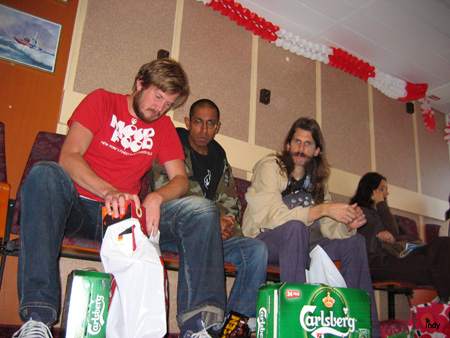 Stock piling on beer (Norse) and Riesen (Indy).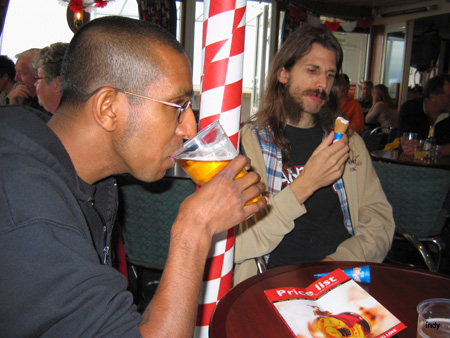 Indy = beer drinker. Ove = ice creamer.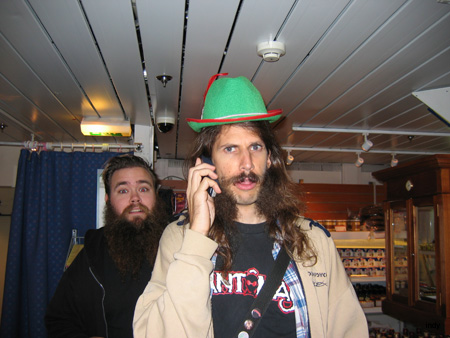 Utan trosor i Tyrolen!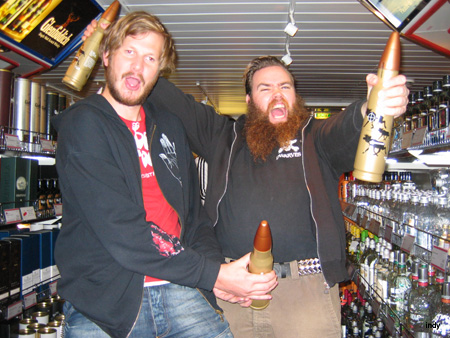 The Massgrav Warmongers say: "Bombs away!!"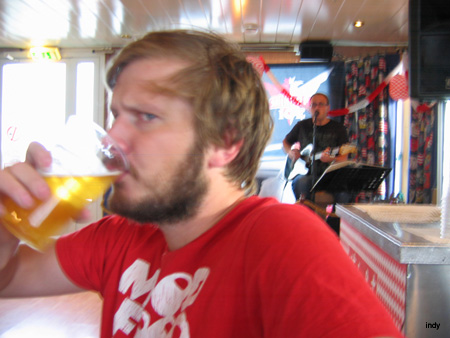 Norse seems a bit annoyed by the troubled troubadour.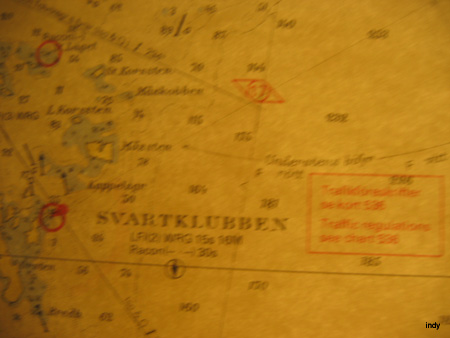 Strange places out in the ocean... Svartklubben?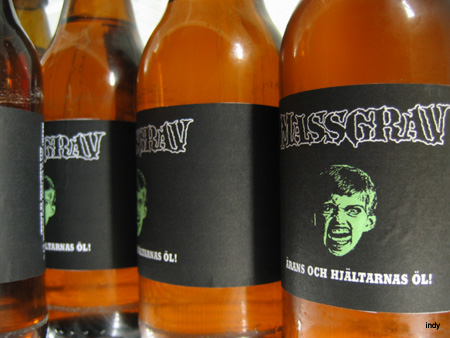 Alright! Grulle had prepared some mighty fine Massgrav-beer!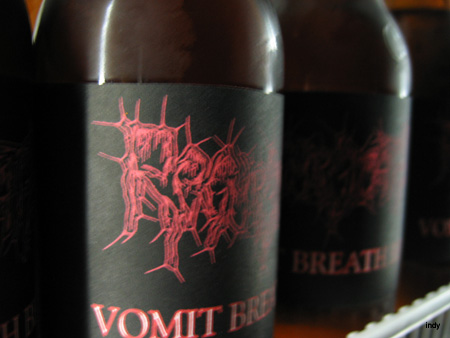 And RGTE got their fair share of Vomit Breath as well...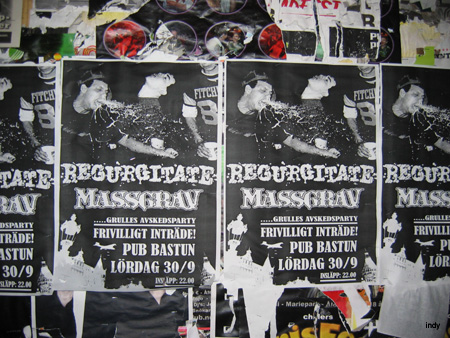 The gig poster pretty much sums it up... Vomit ofver Stureplan.

You can hardly see the finger because of that big ass ring. She says "fuck off", though, in case you missed out.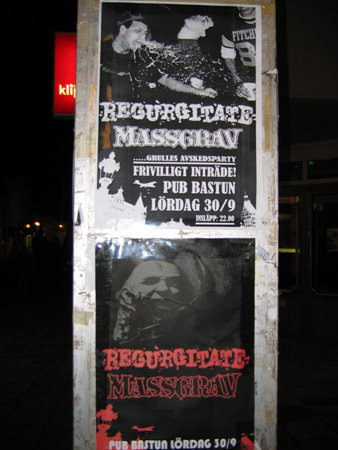 Gigposter number two. Not for the kids, but for the business.

The girl is Johanna who actually got some Massgrav-lyrics tattooed on her body! No joke.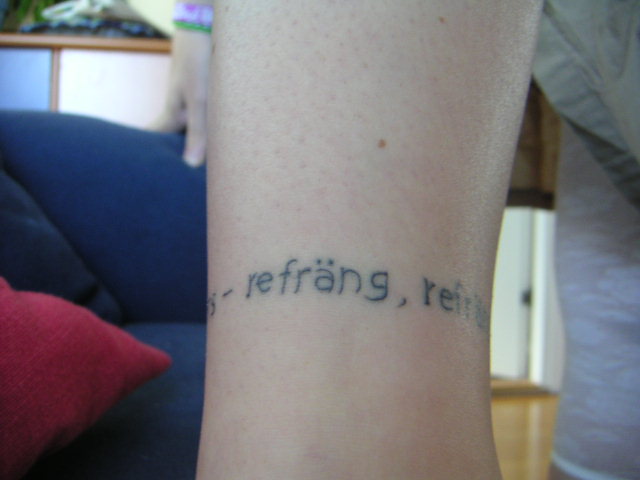 And here it is, with the lyrics from "Ett korståg mot långsam käng". Amazing!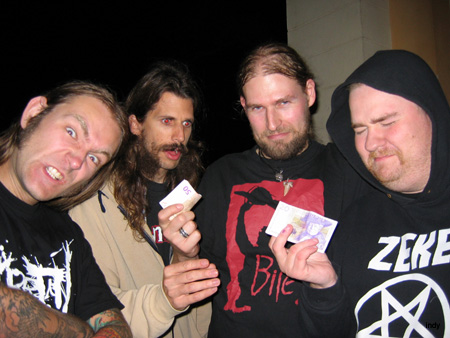 Rugge Goregod, Ove, Urban and Grulle dealing shit after the gig.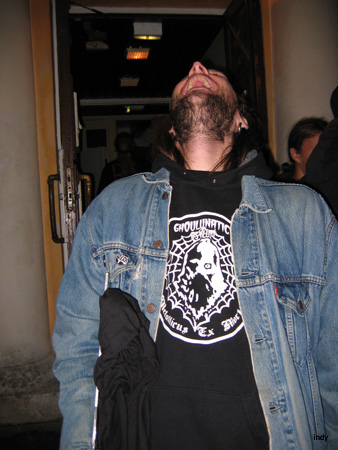 Tommy! A true fan and freak. He's been to almost every Massgrav-gig and he's still laughing...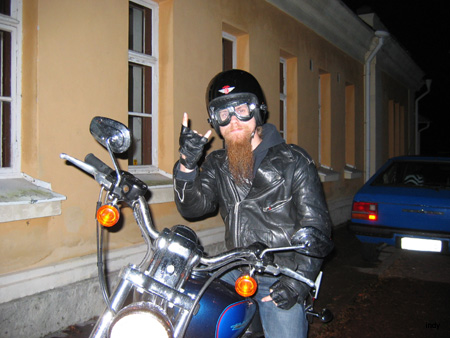 Now even the bikers like us.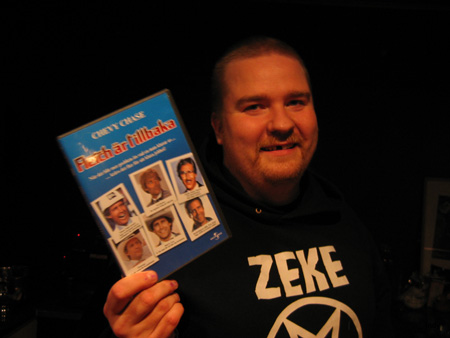 Grulle and his fave playgirl, Chevy Chase.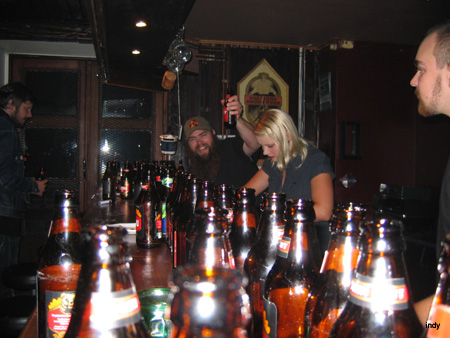 Free beer!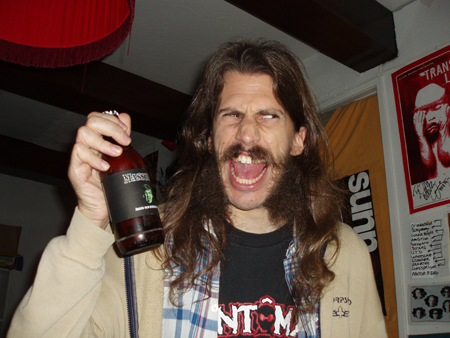 Öl e sköj!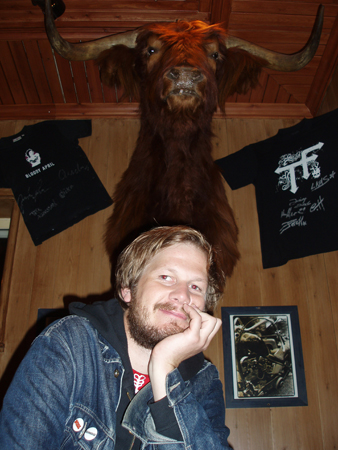 In the shadow of the horns!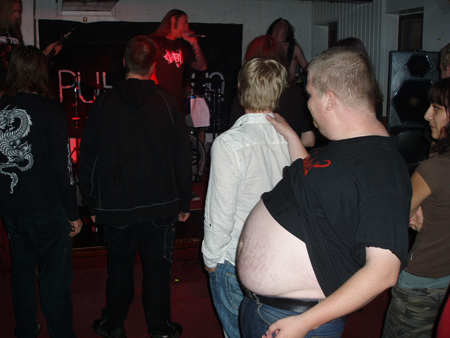 Haha, the best pic ever! The boy in white is in for a big surprise...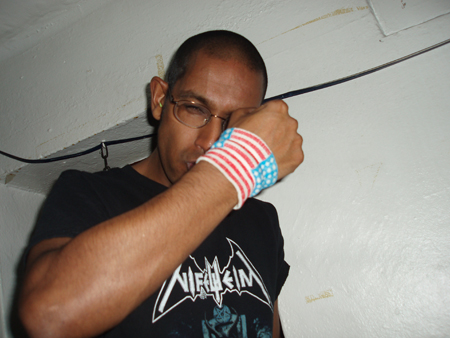 Indy shows his appreciation for all things american, all things Nifelheimian...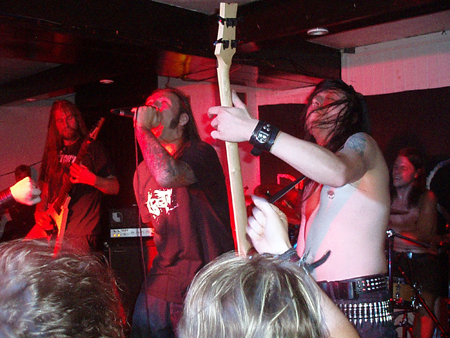 The new RGTE line-up: Ubbe, Rugge, Jonken and Skärpnings-Jocke.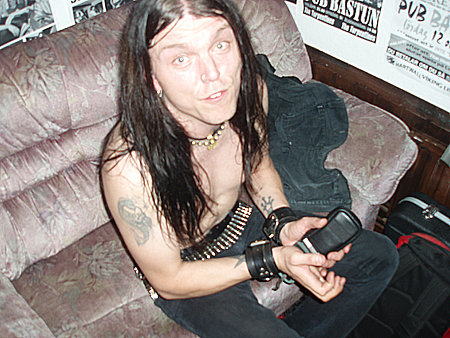 Jonken was pleased after the show. Inge krångel.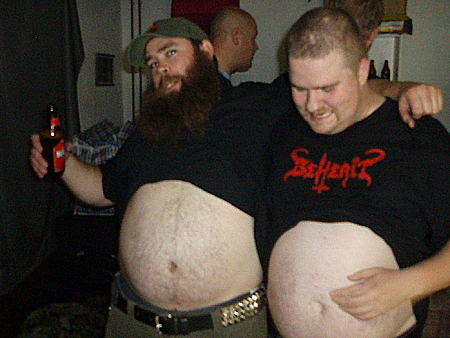 Twins! Name their babies and win an anal probe.

KOFF - king of beers?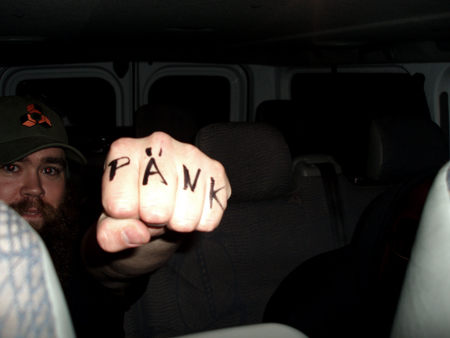 Ola - Making PÄNK a threat again.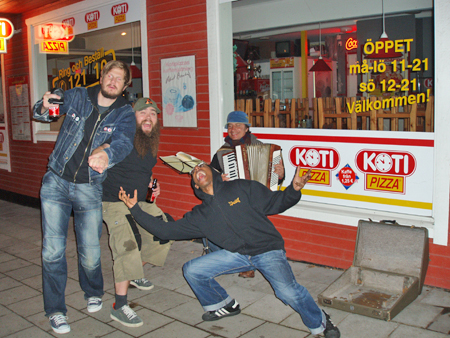 What's really strange about this photo is the evidence for the central pizza place closing at 9PM on a Saturday!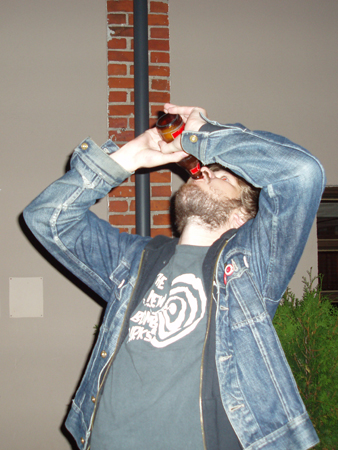 Norse went: "Indy, check this out check this out check this out!!!
I'll empty this bottle in five seconds! I promise! Bring your camera out!!"...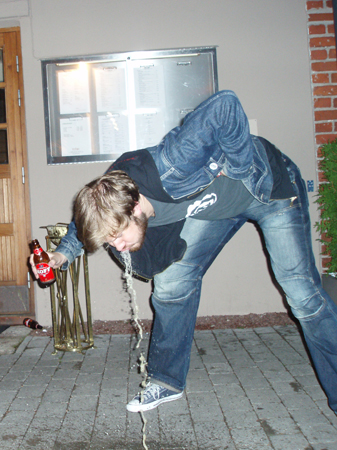 ...and after two seconds... Well, that's Norse in a nutshell.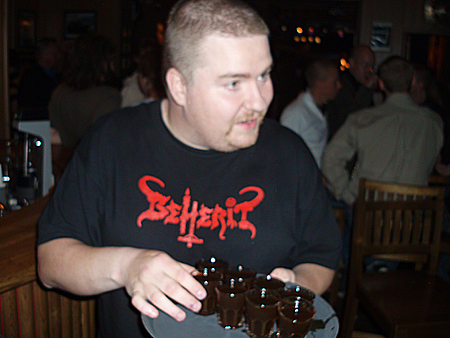 Lick a shot!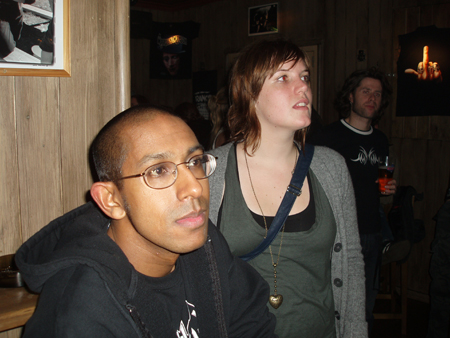 Indy's all amazed by the karaoke shit going on.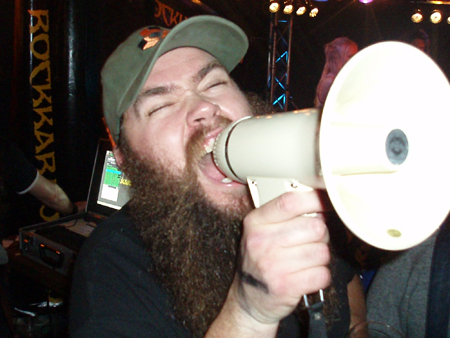 Ola didn't get to sing so he started to terrorize the contenders instead...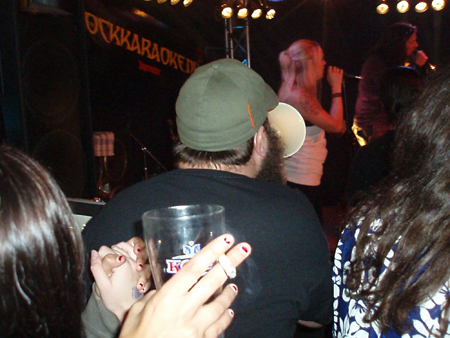 Ola yelling "PLAY FASTER!!!" at the karaoke-folks...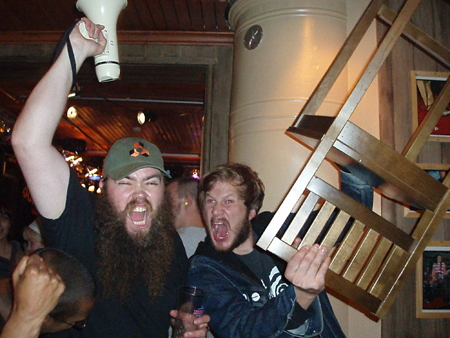 Raising hell!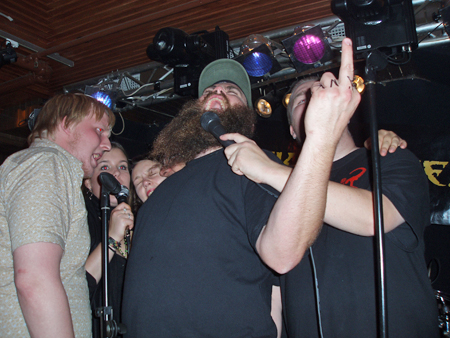 Finally Ola and Grulle got on stage and "sang" Eternal Flame by The Bangles.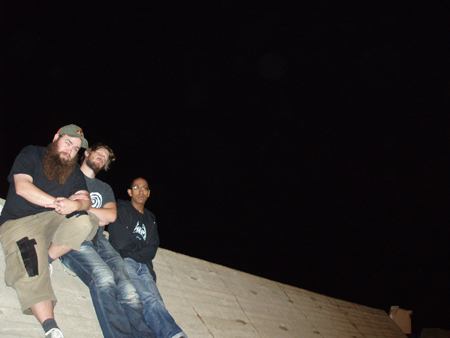 How low can a punk get? This is fucking emo.

And only God knows what Little Indy was thinking here...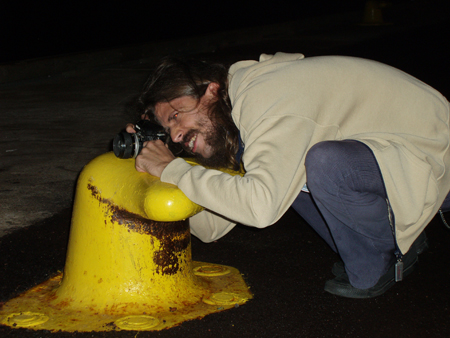 Grill-Ove, always dead serious.

Shake your money maker!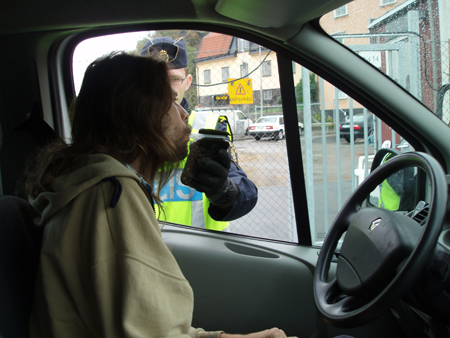 Caught by the cops.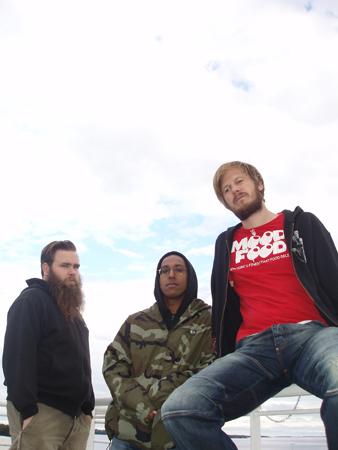 Your favourite fuckers.
(Look at Norse, trying to get girls, spread eagle, legs wide open and stuff...)