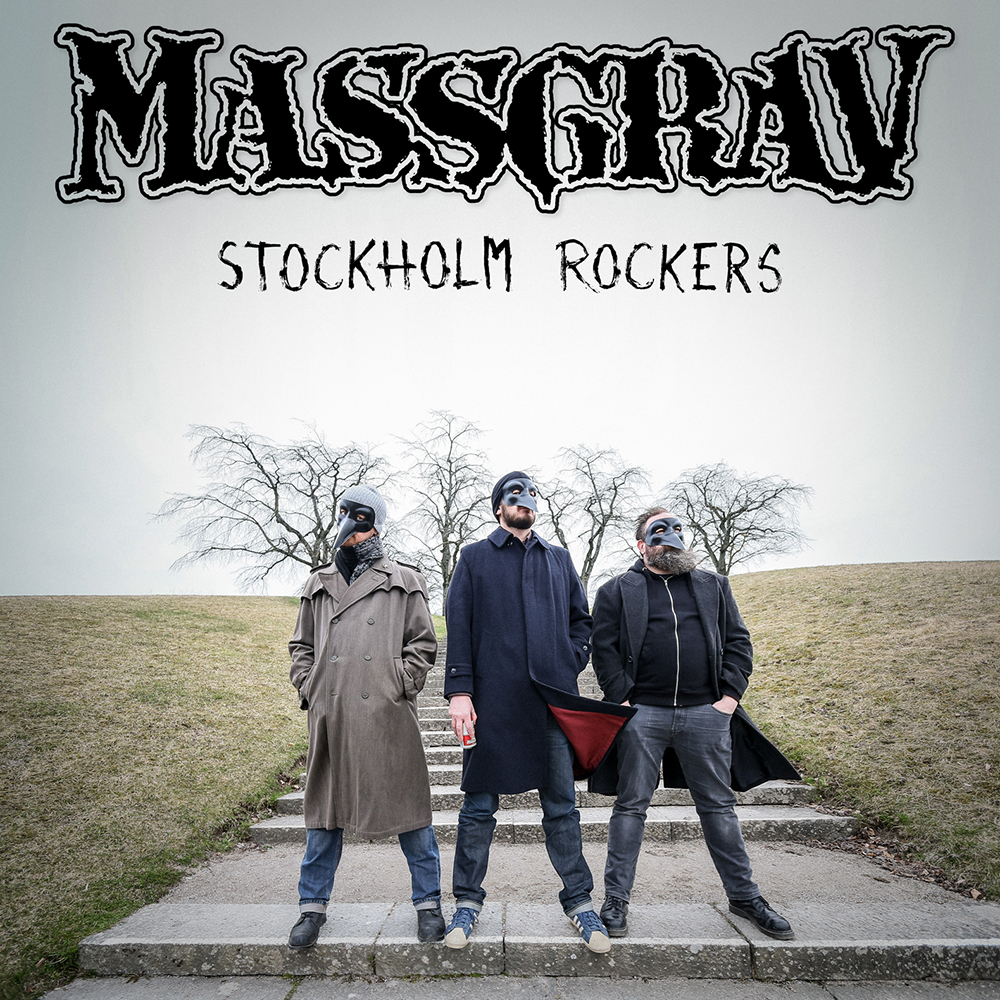 2017 Stockholm Rockers
LP and CD released late 2017 by Selfmadegod Records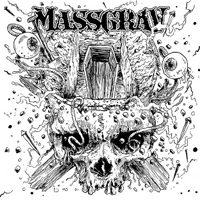 2016 Split with Kronofogden 7"
EP released jan 1 2016 by Blindead, containing five Massgrav tracks and three by Kronofogden.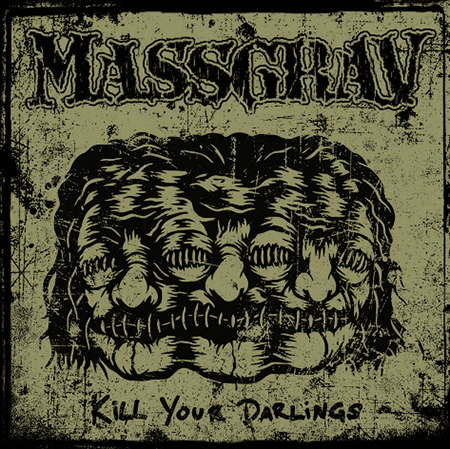 2015 "Kill your darlings" 7"
EP released sometime late 2014/early 2015 by RSR, containing eight cover songs of some of our favorite bands.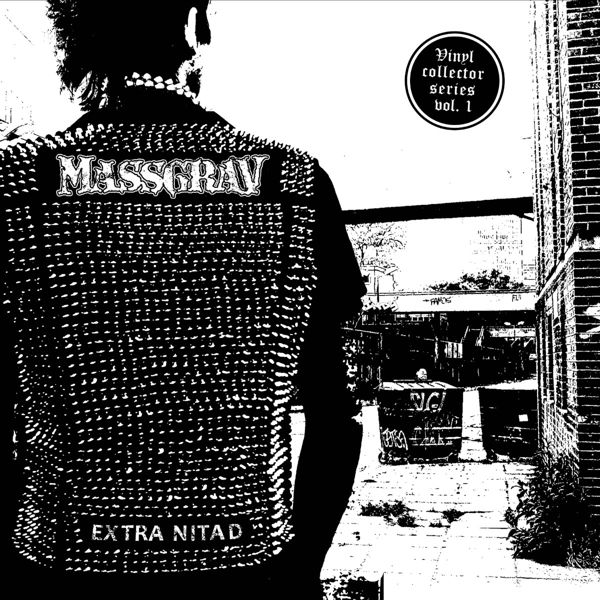 2014 "Extra nitad" LP
LP released 2014 by Power it up. This album contains all songs previously only available on the CDs Napalm öfver Stureplan and This war will be won by meat eaters.



2014 5" flexi postcard
Released by Power it up as a teaser for the upcoming LP. Contains the DOOM cover song Snutjävel, previously released on Too fast for Ove. Be happy there's no picture of it...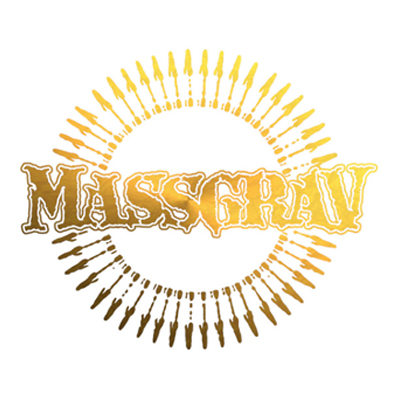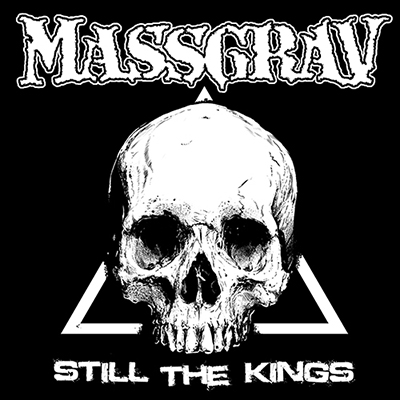 2012 "Still the Kings" LP/CD
LP released July 2012 by D-takt & Råpunk Records. CD released October 2012 by Selfmadegod Records.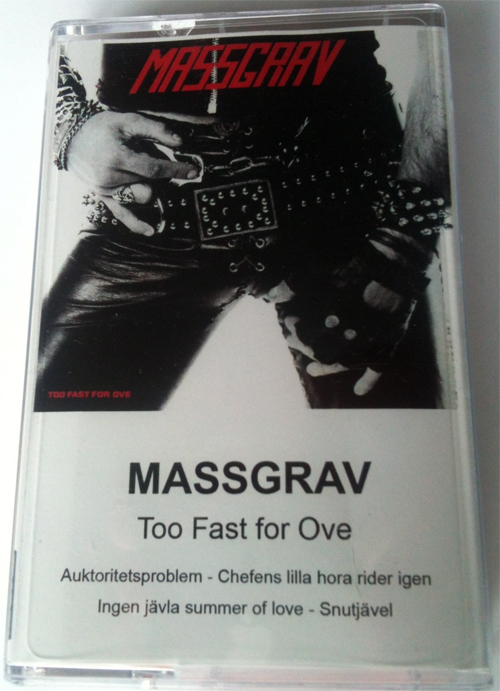 2012 "Too Fast for Ove" Cassette
Released March 2012 by Ljudkassett
Super limited cassette released as a taste of upcoming album Still the Kings, limited to 100 copies. Track 4, the DOOM cover "Snutjävel" (Police Bastard) will not be included on "Still the Kings". This tape sold out in four hours - be faster next time!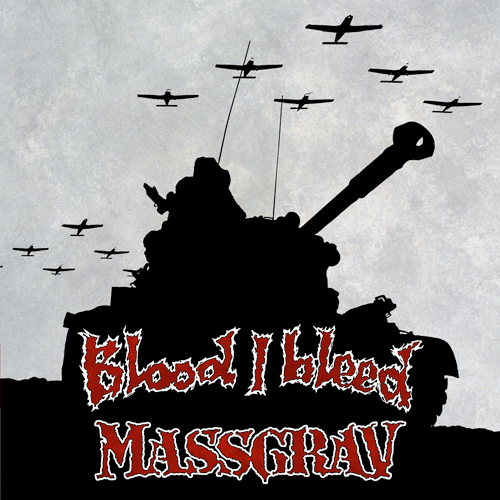 2010 "Döden på larvfötter" CD and LP
Released May 2010 by Selfmadegod Records and Fast Furious
Our part of this split is condensed hatred in its purest form, with covers of Hasse å Tage and Just D thrown in.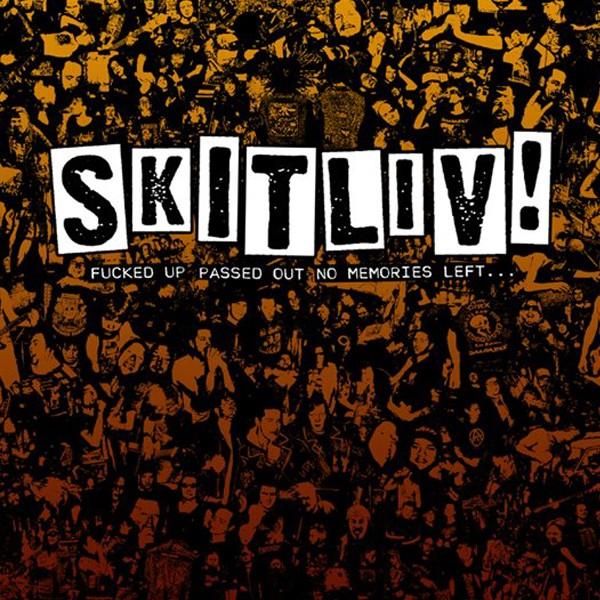 2009 "Skitliv" comp 2xCD
Released by D-Takt & Råpunk The ultimate who-is-who of fast Swedish music, released by the jokers behind Skitliv fanzine. Massgrav starts off CD #2 with "Arbetarklass", taken off the Widespread Bloodshed split


2008 "This War Will Be Won By Meat Eaters" CD
Released June 5th 2008 by Sound Pollution and distributed by Ebullition.
1000 copies.
The ultimate assault against all assholes. More intense than ever.
Includes a cover of I Love Hardcore Boys, I Love Boys Hardcore by Limp Wrist, as well as the sold out Stampa Takten Alla Bokstavsbarn EP (excluding the Final Exit cover).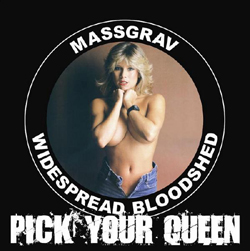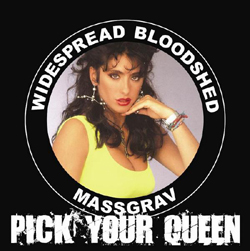 2008 Massgrav/Widespread Bloodshed split - "Pick your Queen" 7" >
Released by Haunted Hotel Records
1000 copies, extremely limited mailorder version on colored vinyl.
Four Massgrav tracks and 11 WSBS tracks.
Available from Haunted Hotel, Blindead Productions and good Stockholm record stores and fuck knows where else.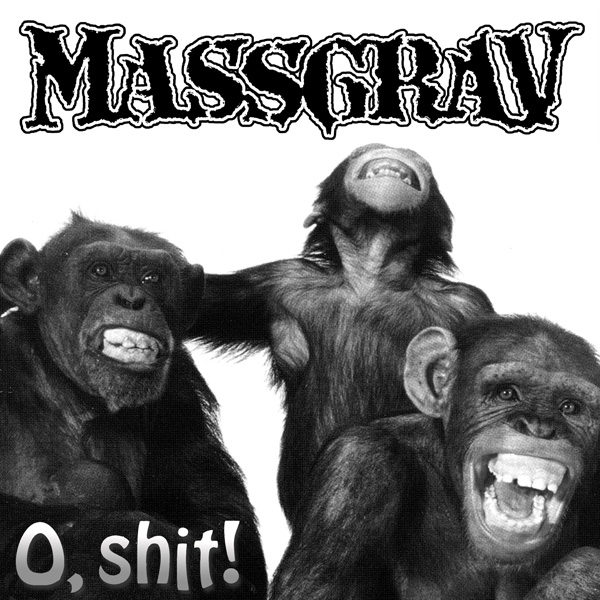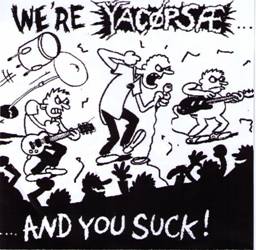 2007 Massgrav & Yacöpsae split 5" *SOLD OUT (from this site)*
Released early January 2007 by Regurgitated Semen Records
Four tracks;
Massgrav covers Eddie Meduza and Los Crudos, Yacöpsae covers Gang Green and Verbal Abuse.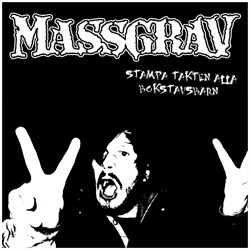 2006 "Stampa Takten Alla Bokstavsbarn" 7" EP. *SOLD OUT (from this site)*
Released 2006-12-31 by Blindead Productions
Eight new hategrenades explode in your ugly face. Includes cover of Umeå HC by Final Exit.
.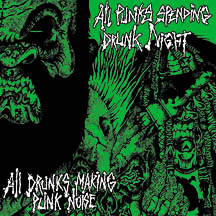 2006 "All punks spending drunk night" 7". *SOLD OUT (from this site)*
Released by Backwoods Butcher, featuring previously unreleased studio recordings by
Massgrav, Hellnation, Rajoitus, Brody's Militia, Widespread Bloodshed, No Value and more...
The Massgrav song is the KSMB-cover "Dörrterror", recorded during the Napalm över Stureplan-
sessions in 2004.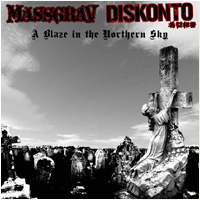 2006 Massgrav/Diskonto "A blaze in the northern sky" LP/CD. *AVAILABLE*
Released 2006-04-24 by Sound Pollution and distributed by Mordam Records.
2000 copies.
Record number POLLUTE 095.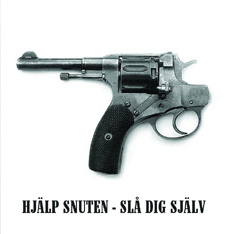 2005 "Hjälp snuten - Slå dig själv" tape/CDR compilation released by Evigt Lidande and Halvkass Produktion.
Featuring Massgrav, Tatuerade Snutkukar, Skitsystem, Uncurbed, Agathocles, Kontrovers and tons of others. Go here to check it out.
----------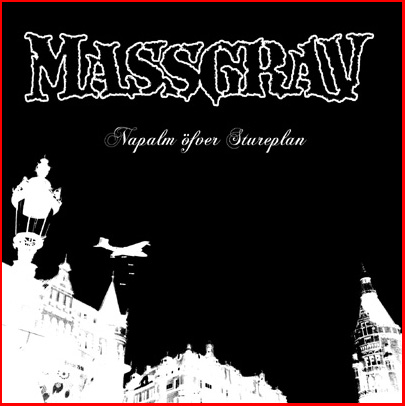 2005 "Napalm över Stureplan" CD
Released 2005-01-24 by Sound Pollution and distributed by Mordam Records.
1000 copies.
Record number POLLUTE 087.
Contains the "Hatfylld och nerpissad" EP in a slightly altered version (no samples).
----------

2004 The song "Hatfylld och nerpissad" is featured as a bonus on Close-Up Magazine's Soundcheck CD #666.
----------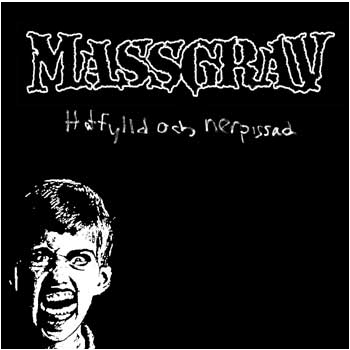 2003 "Hatfylld och nerpissad" seven inch EP. *SOLD OUT*
Released 2003-12-31 by Escorbuto Recordings for your anal pleasure only.
525 copies.
Record number SYMPTOM 03.
Comes with free double disc-DVD (the extended version of our Polish tour).
Recorded by Micke Nordström in Garaget i Solna 19-21/9-2003.
Tracklist: 1. Blåst på konfekten 2. Hatfylld och nerpissad 3. Tryck i dig 4. Jävla smörande 5. Fan så lurad 6. Livlös och lurad 7. Tänk shellv (Scheikes Rebeller-cover) 8. Spräckt skita i piketen 9. Ett dyurförsök 10. De stora grabbarnas ekonomi 11. I maskopi.
----------

2003 "Demonstration #1" cd-r-demo. *SOLD OUT* 3 tracks from the "Fast i skiten"-session and 5 tracks from the rehearsal room, recorded on DAT 2003-05-04. Kind of an unofficial release, only five or so copies made...
Tracklist: 1. Total jävla masslakt 2. Ensam mot svinen 3. Napalm över Stureplan 4. Jävla smörande 5. Tryck i dig 6. Spräckt skita i piketen 7. Livlös & lurad 8. Blåst på konfekten.
----------

2002 "Fast i skiten" Unreleased. Unmixed. Unholy.
----------

1996 "Spräckt skita i piketen" Rehearsaltape *SOLD OUT* Please, don't ask for it.