Massgrav in Linköping, 12 April 2008
Read the giglog as well!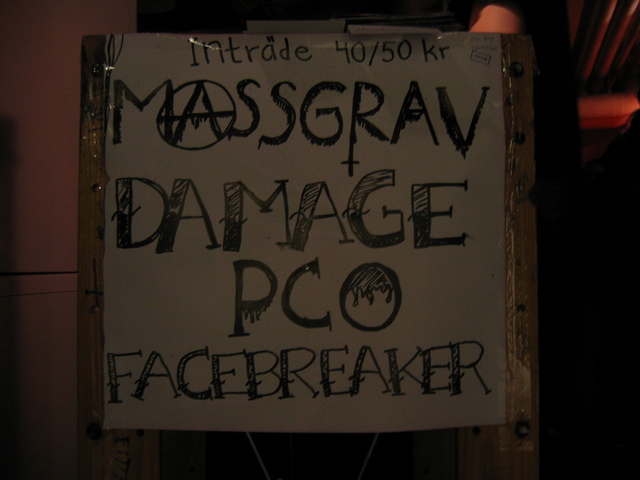 The Skylten people had created these awesome logos!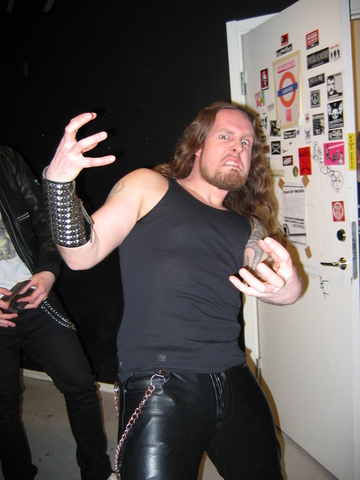 This guy ruled all over the place, obviously.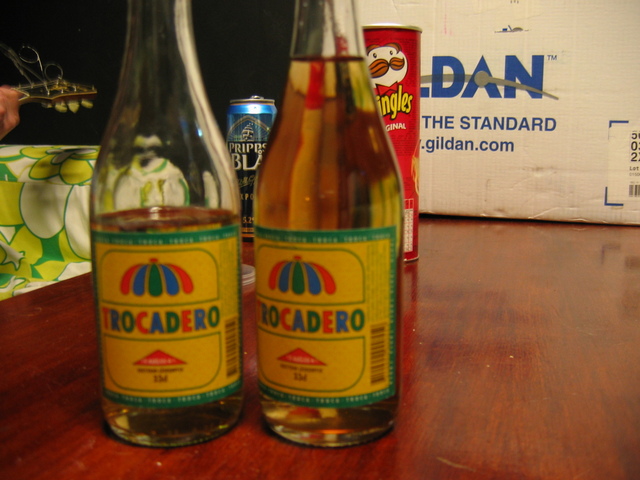 Trocadero - the ultimate hardcore drink. Fuck Dr. Pepper!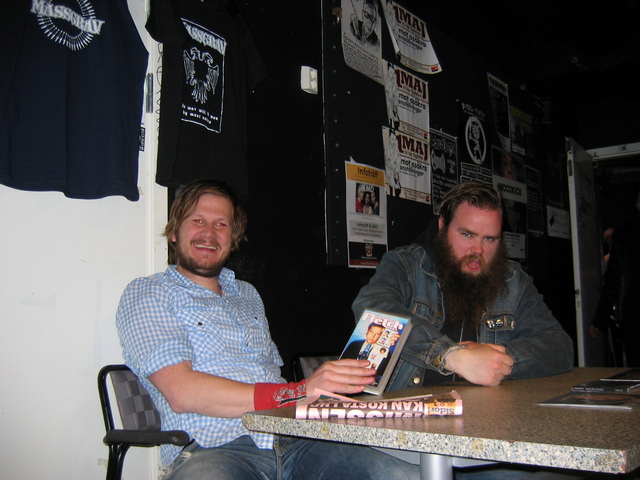 Happy VS Hatfylld.



This guy loves us and we love him. (He buys all our stuff)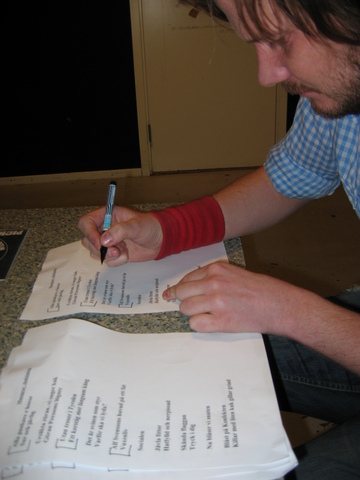 Ten minutes before the gig, time to make a setlist.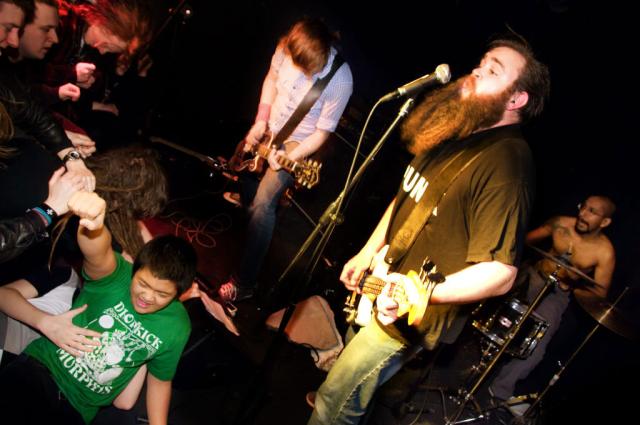 Great success!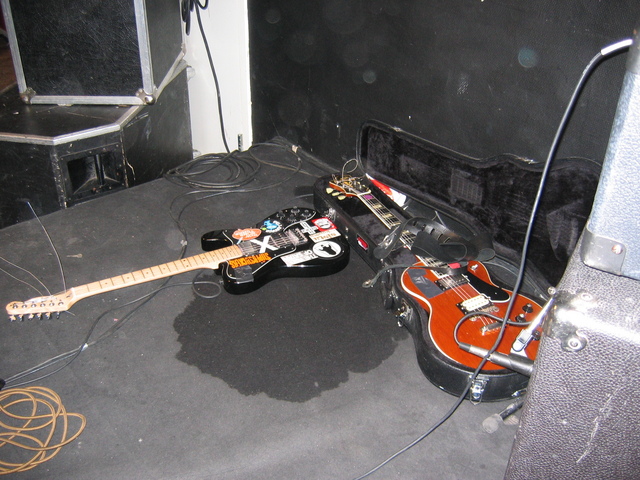 One minute after the gig - Norse peed his pants. Embarrassing to the whole band, really.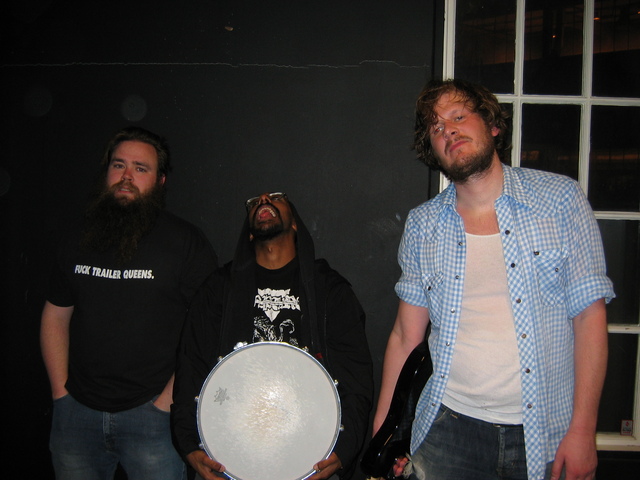 Three wise men.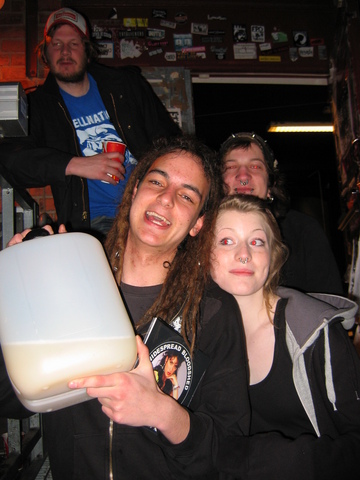 Some crusty folks trying to outdrink Norse. No success.