Massgrav at Ebeneser, Luleå, March 31st 2006.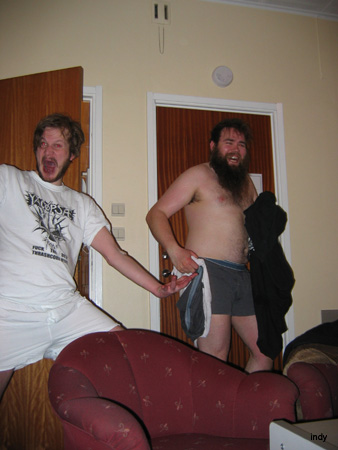 The stars from Brokeback Mountain.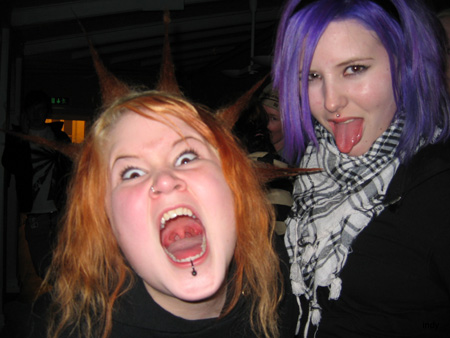 Underaged chicks. You may look, but you must never touch.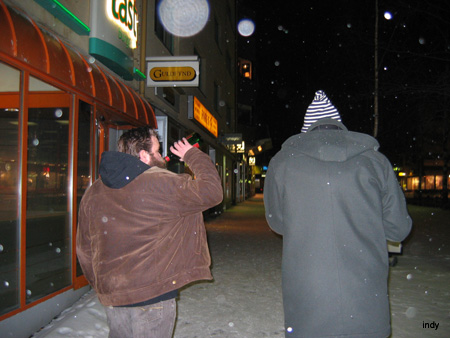 We walk the line. It's grim up north.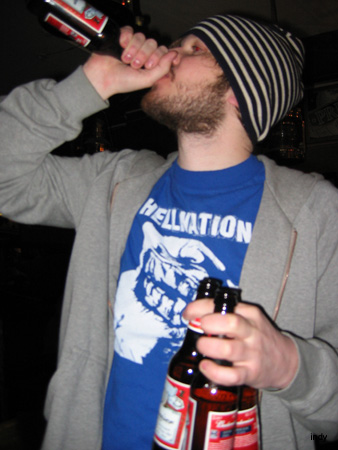 How many beers can you down in an hour?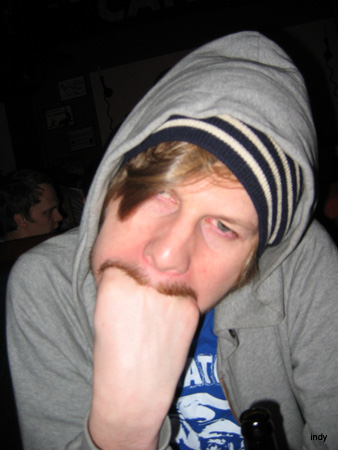 After five minutes Norse was so drunk he tried to eat his own hand...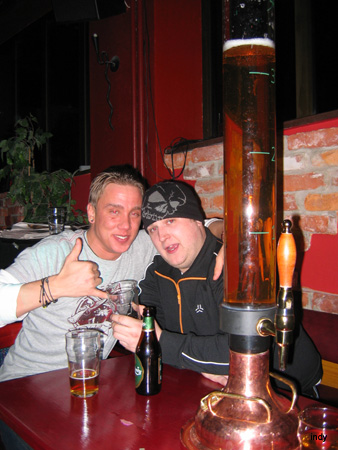 Some local oafs.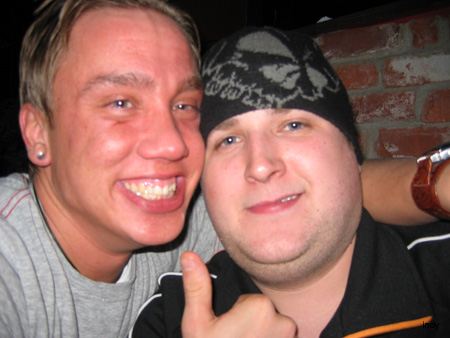 Happy hardcore.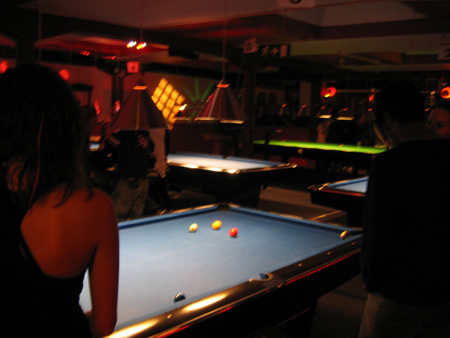 Bar One consisted of some ten empty pool tables and not much else.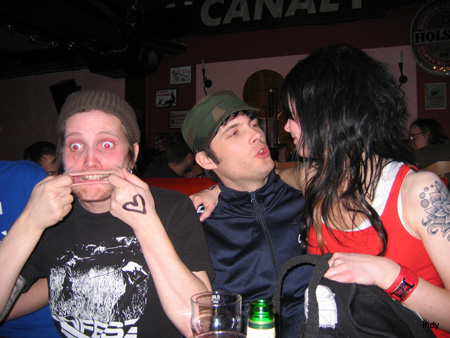 This guy ripped his mouth to pieces trying to outdo himself on this stupid move later on...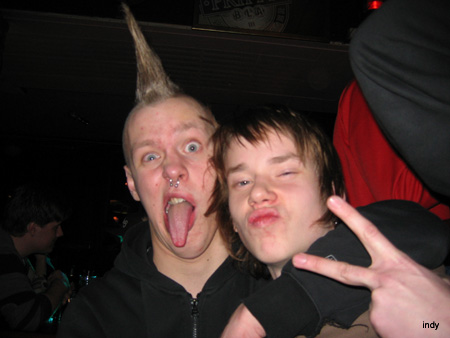 Captain Oi and some guy from Weezer.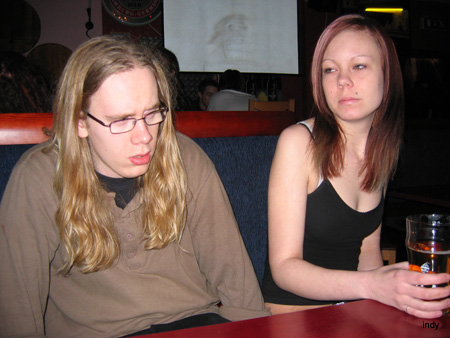 This guy obviously don't like nice looking women trying to talk to him.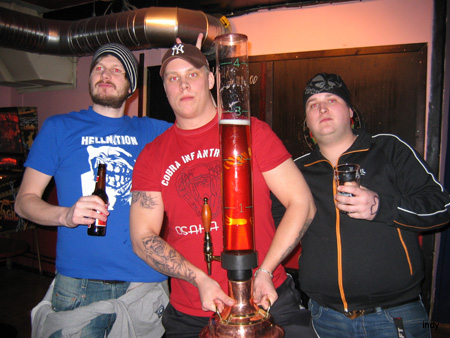 Norse teamed up with some amateur body builder and Jake "The Snake" Roberts.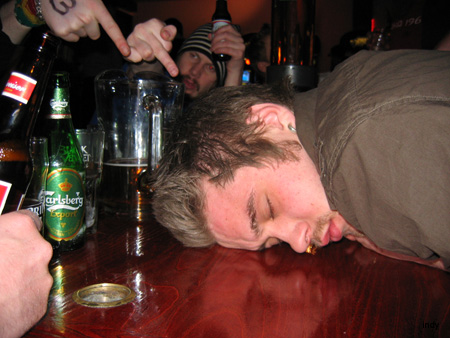 Drunk with power.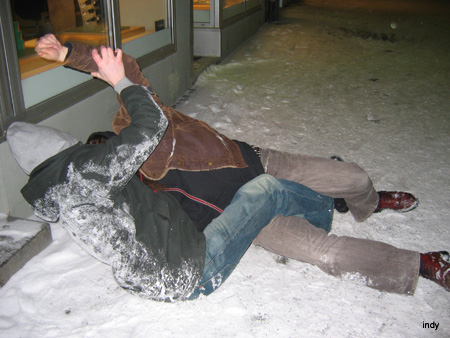 Bumfight!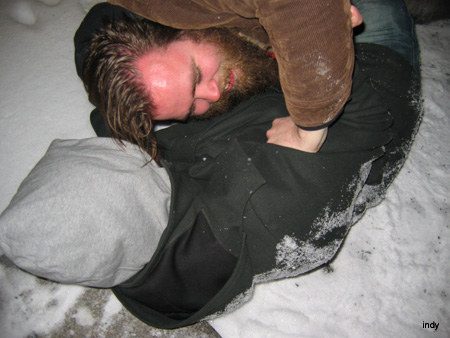 Ola on top.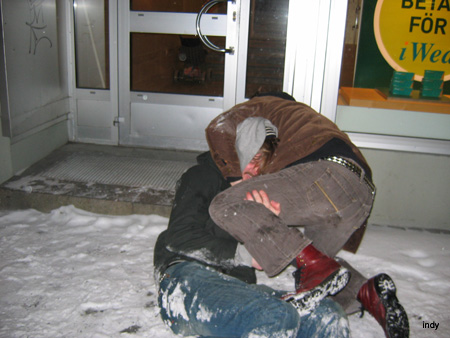 Classic headlock!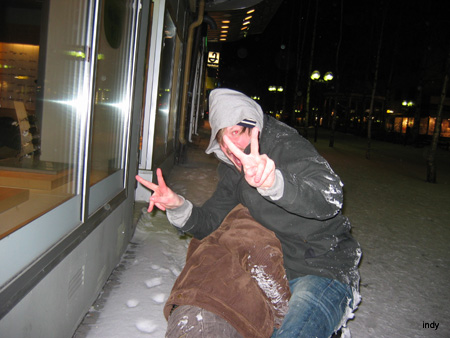 Norse thinks he won this fight...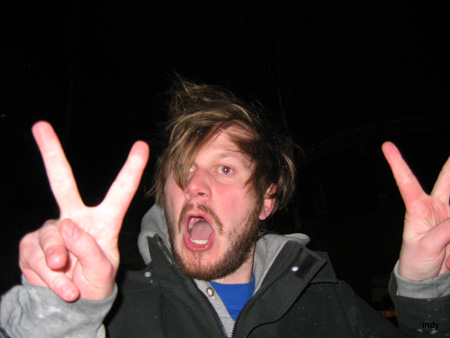 ...but he lost big time. Look at the desperate look in his eye.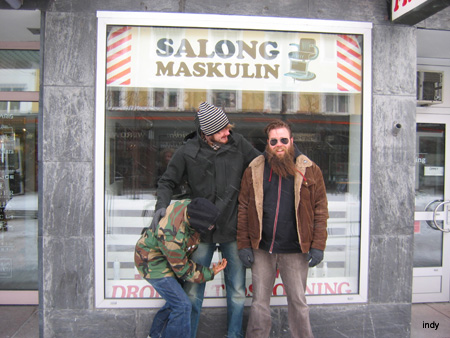 Salong Maskulin! Salong Finess!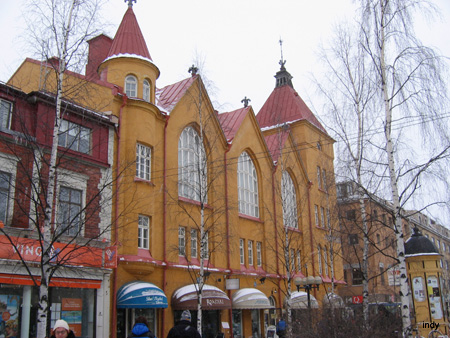 This is actually the concert hall - an old church.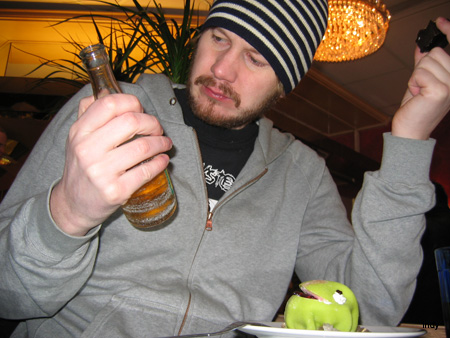 Norse with some mighty fine hangover-food and Trocadero.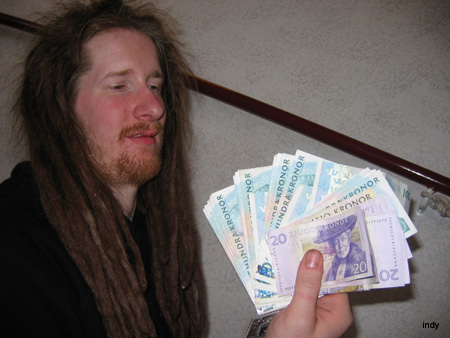 Klas, who set up the show, flashing his money.
Thanks for the gig, Luleå HC!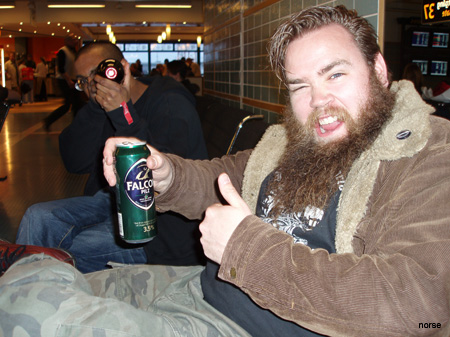 Indy and Ola warming up.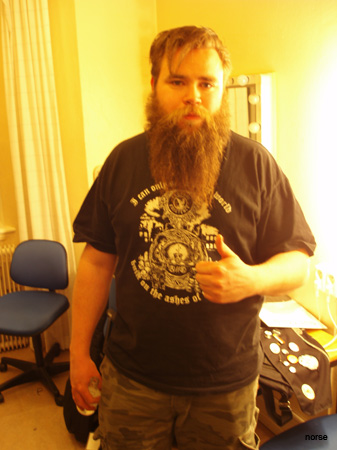 Looking tired as fuck, but still... thumbs up!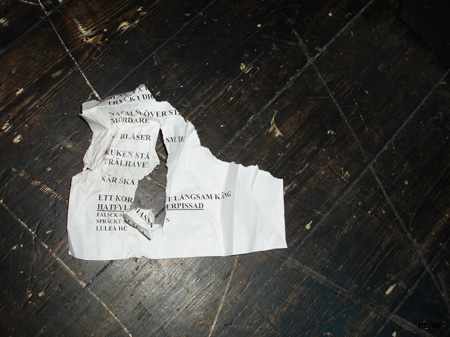 The aftermath was morbid.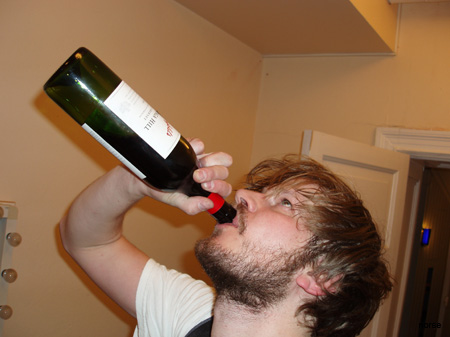 Mr. Straight Edge.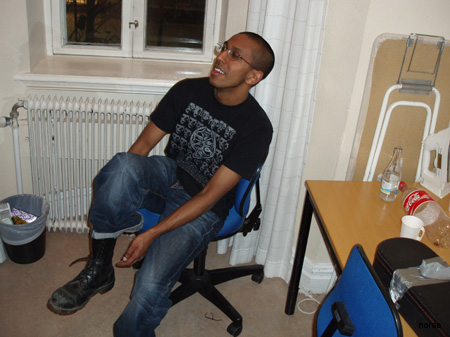 Indy preparing for war.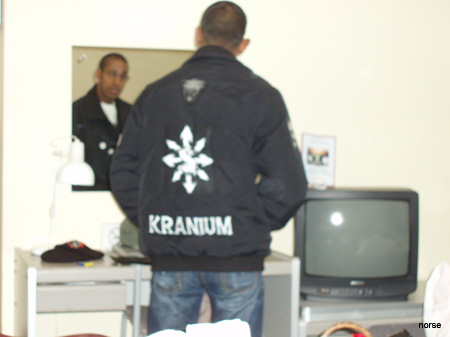 Crust as fuck existence. Hoho, what a geek...