Massgrav, General Surgery and Mob 47 in Warsaw, Poland, 4-6 April 2008.
Read the giglog as well!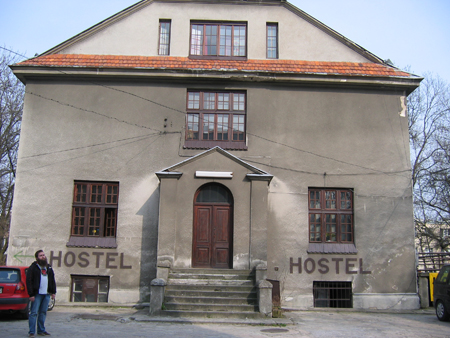 Our cheery hotel; Hostel Garden.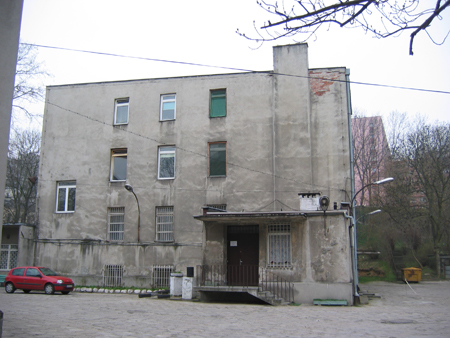 Here's the next door neighbor, some sort of run-down hospital.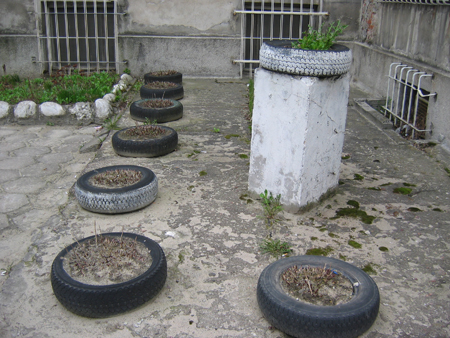 You can see why they named it Hostel Garden, the Poles shure know how to spice up a dull spot. A few tyres, some dead plants - that's all it takes!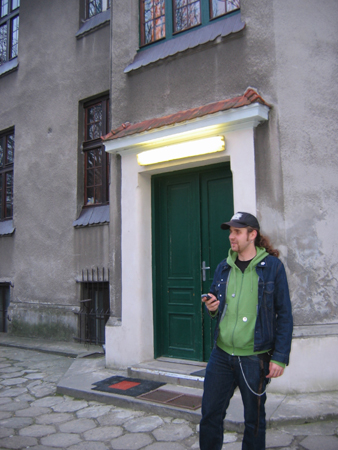 Lipek, looking Polish outside the hostel.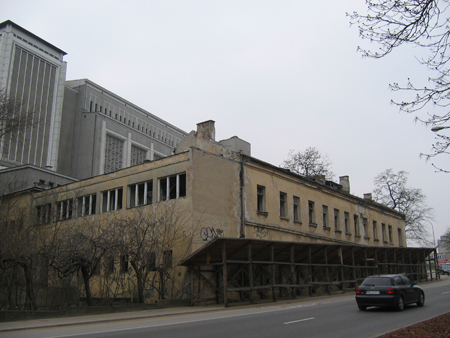 Across the street, this abandoned house sat. Someone had been nice enough to build a roof over the pavement so that the falling pieces of concrete won't hit anyone in the head. Nice.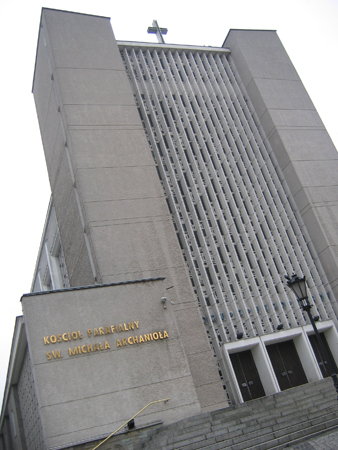 Don't forget, Polish people are religious like hell. This gigantic 60s concrete (what else?) church was kept spotless.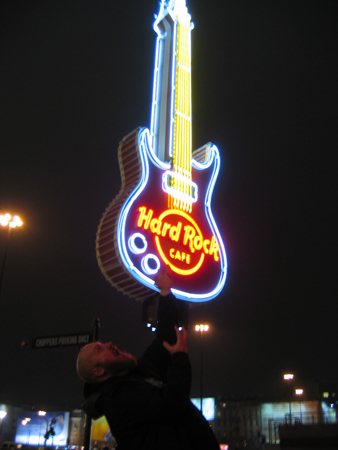 Andreas, under the sign of the black mark hamburger.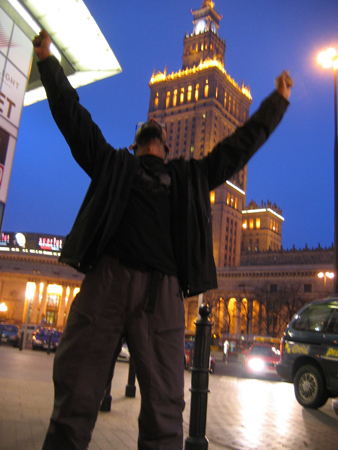 Indy doing the "Rocky stairs" thing outside the cultural palace.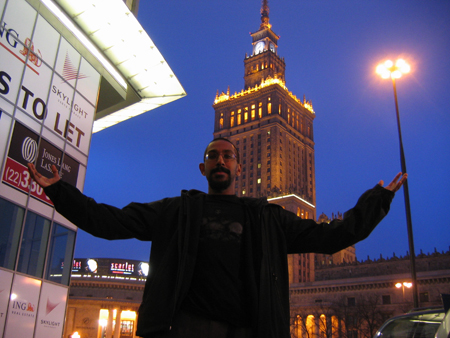 Indy doing the "Shalom shalom, peace and understanding, brothers!" thing outside the cultural palace. Ola was mumbling about how he wished Stalin had invaded Sweden as well so we could have beautiful looking buildings like this one in Stockholm.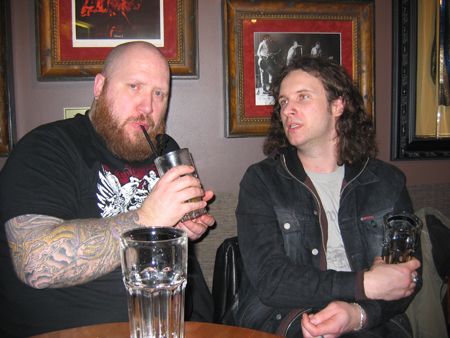 Check out the religious look in Wallins eyes. Andreas on the other hand, drinks like a man, downing newly innovated drinks from Lipek's friends behind the bar.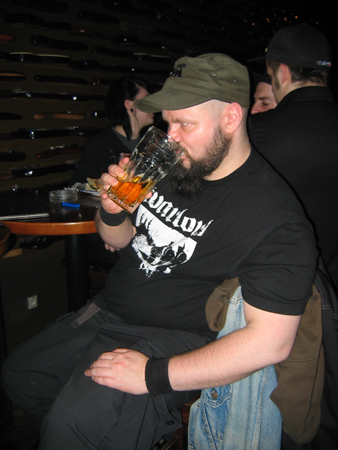 Dr. Carlsson, looking evil.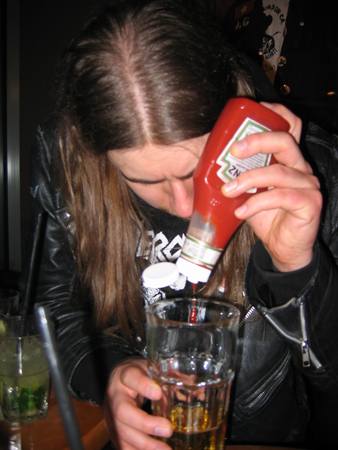 Dr Sahlstr÷m, improving his beer?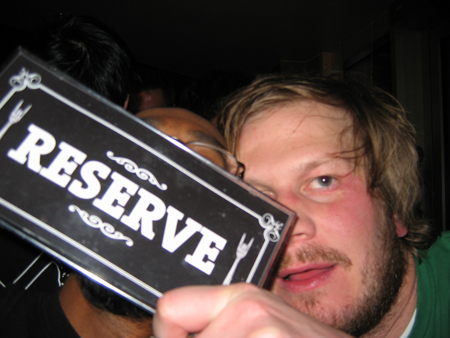 Norse (and Indy), looking sober and sharp.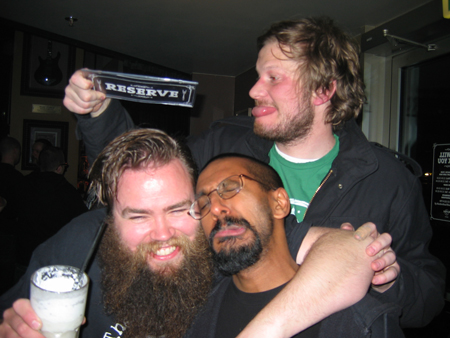 Best Massgrav band photo ever! Everyone looks like a retard.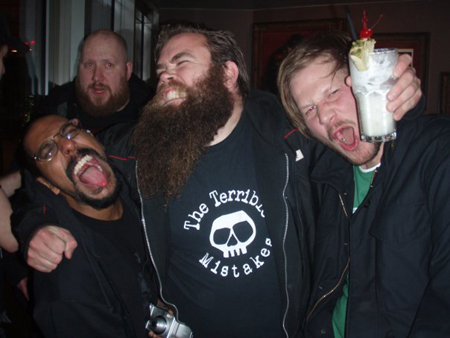 Hey, we look COOL!!! Andyadina looks scared.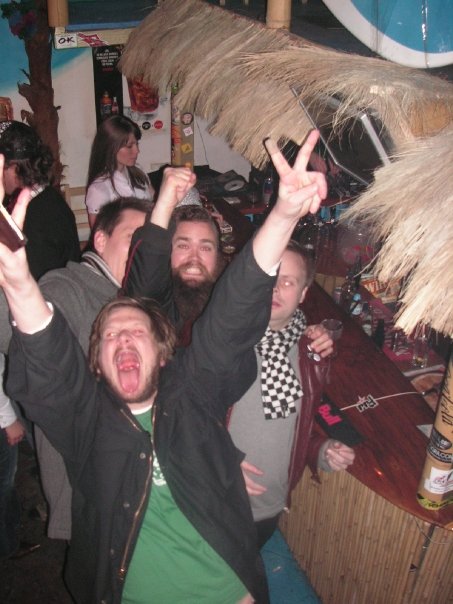 Thrown out of Hard Rock Café, but still going strong. Norse, Ola and team Sweden members rock out at some weird beach themed bar.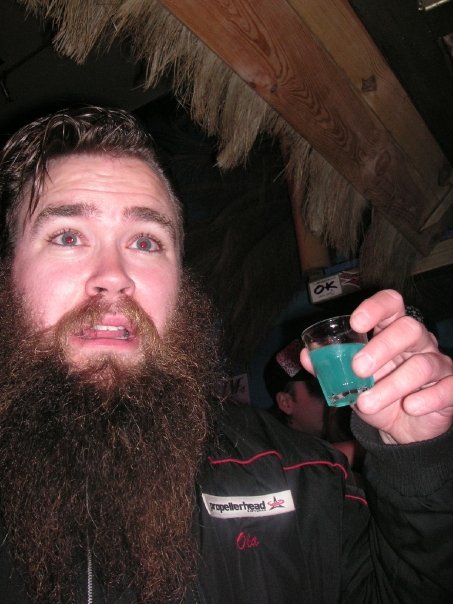 Surminen! Ola drinks the most sour drink in the world (yes, it's a drink, not a shot - it just came in five shot glasses, noone know why except the Polish).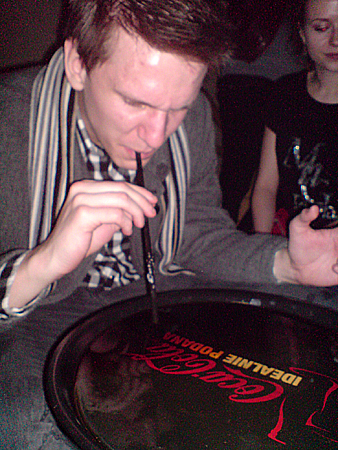 Funda spills six shots of Jaegermeister on a tray but lets nothing go to waste.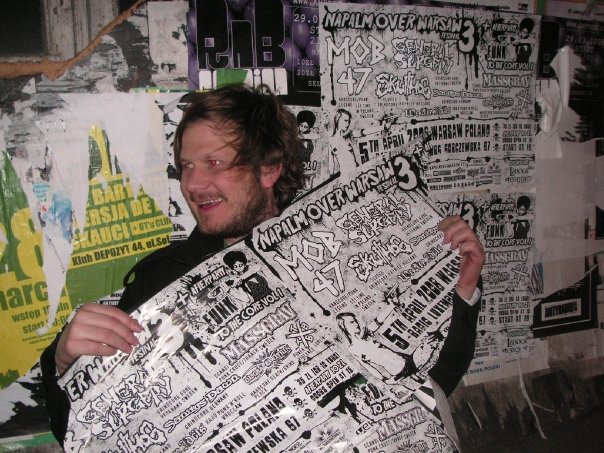 Norse, barely standing up by know, rips down posters for the gig (to drag them round for a few hours and then lose them at some bar).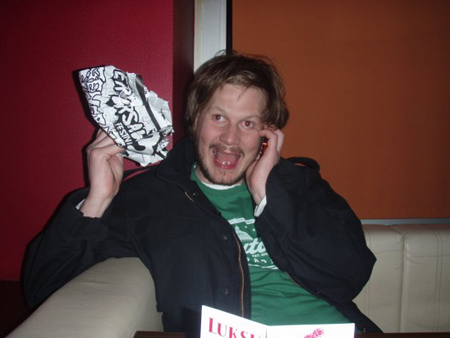 E.T. phone home. This is probably whare Norse lost his posters. This is also the place we think we were thrown out of.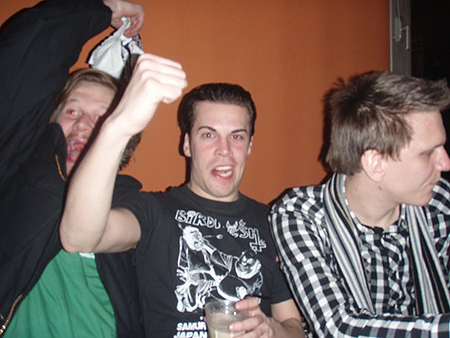 It's pretty easy to see who's the drunkest.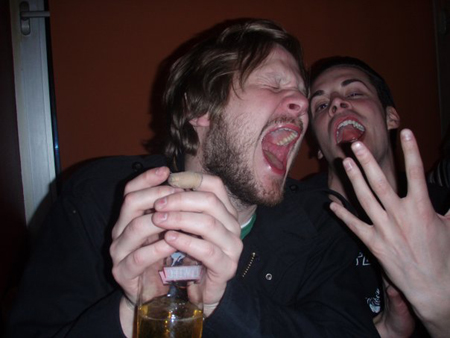 Scream, Dracula, scream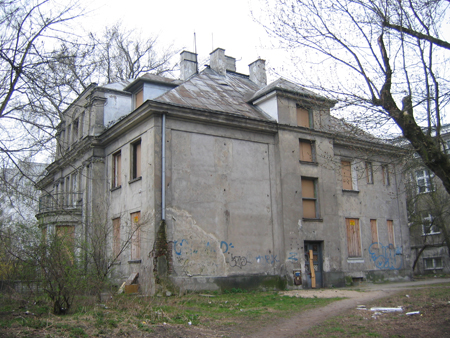 Saturday morning sightseeing in Warsaw.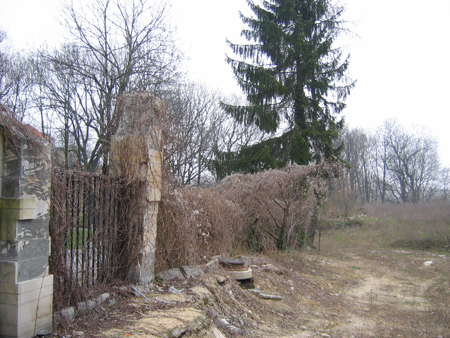 Well...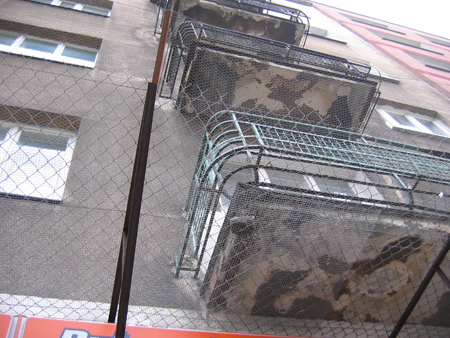 Another contraption to keep falling concrete from hitting people in the head. These were everywhere. How about fixing your damn houses instead?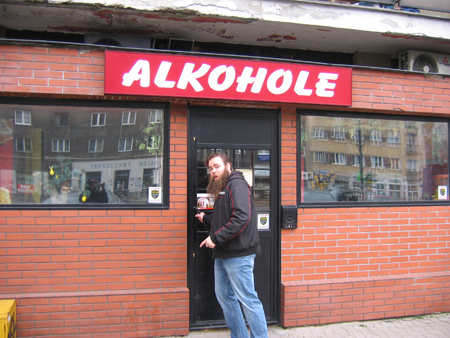 Go for the alcohole!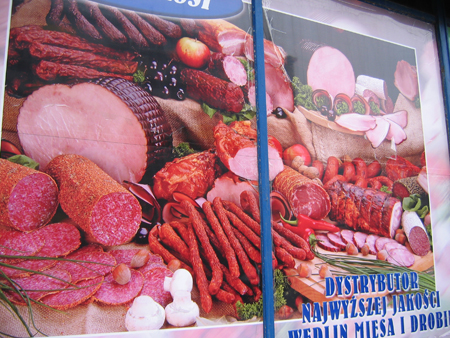 The people in Poland are very serious about their meats, which is to be admired.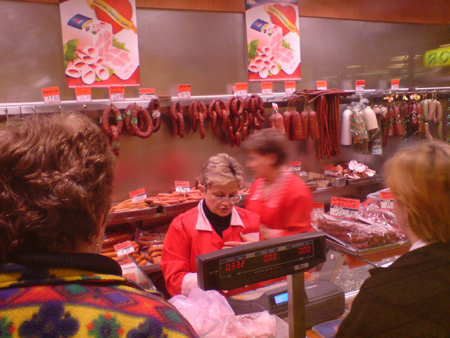 The salami store is a flurry of activity.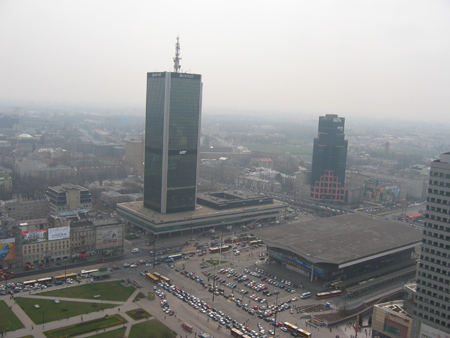 Death from above! Marriot hotel and the central station seen from the palace of culture.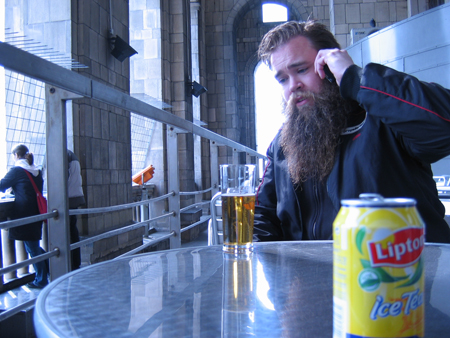 The first beer of the day can sometimes be tough, even when drunk at the top of a beautiful building.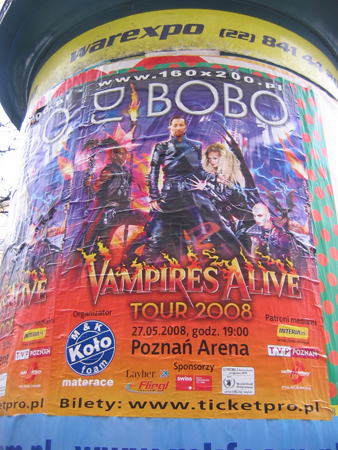 Good thing we weren't there on the same date, we'd hate to have to compete with Bobo.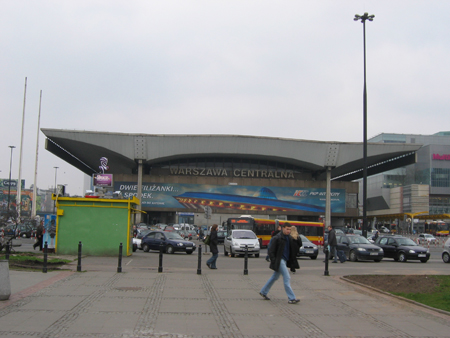 The central station again, the most dangerous and criminal place in Warsaw.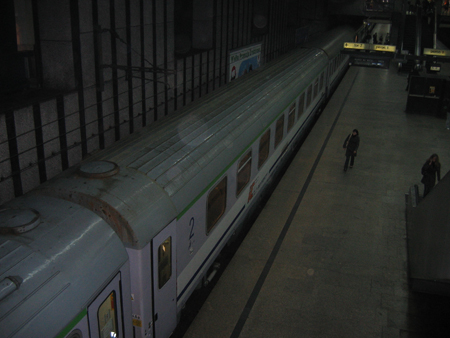 With trains leaving for places like Odessa and Minsk all the time. Why do we never tour by train?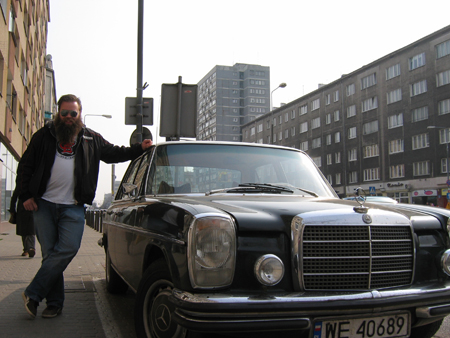 Or by cars this cool, for that matter?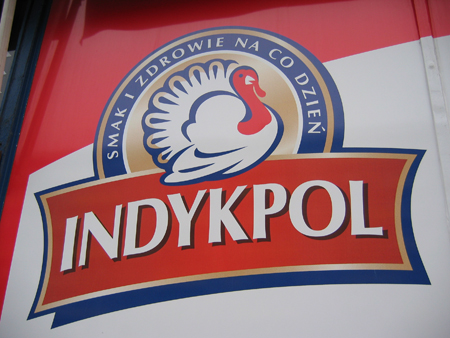 Apparently, this means Turkey, so...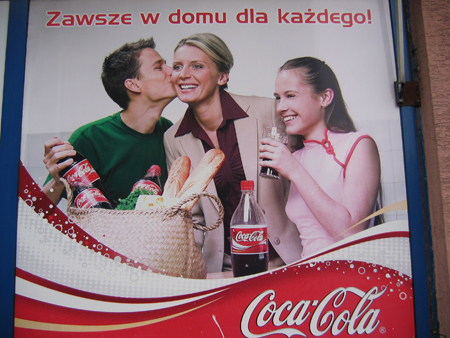 Fuck knows what this means but coca cola seems to be a religious experience to these guys.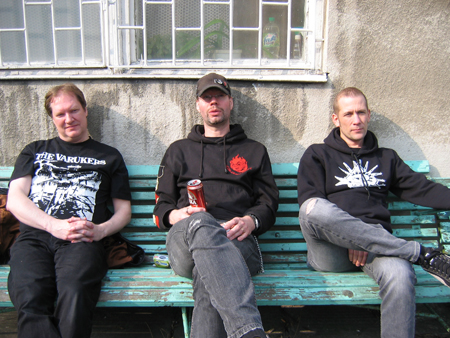 Back at the hostel, Mob 47 basking in the sun.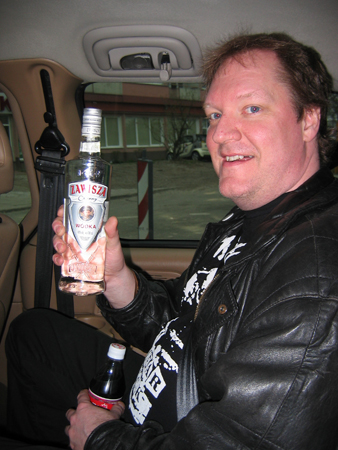 ┼ke breaks out the vodka in the taxi, going to the gig.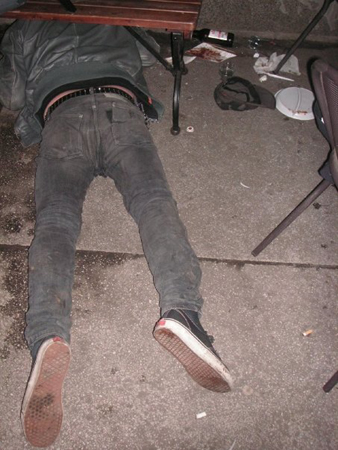 No matter what anyone of us did or drank, there was no way we could outdrink this guy (who's name escapes me at the moment, sorry)



┼ke again, taking a chance with the vegan food. Not a T-bone steak in sight!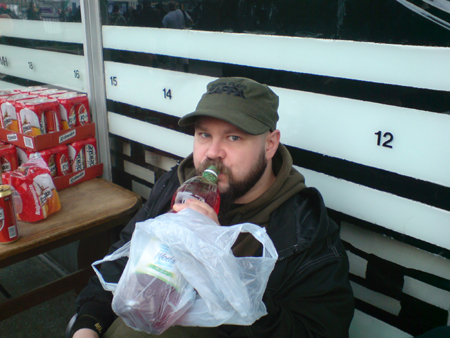 Jocke, strategically seated next to the free beer, with a bottle of very dangerous home made strawberry booze. Later photos will show what this did to JOcke.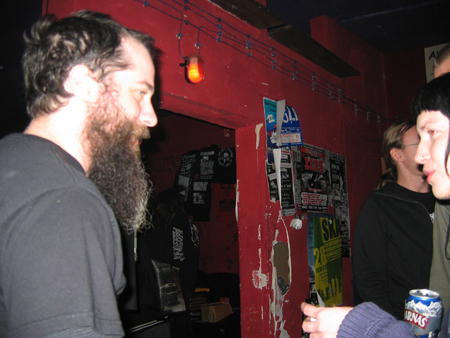 Glenn, former bass player of GS (and RGTE) came along for the trip. Another one to jump on the bearded bandwagon.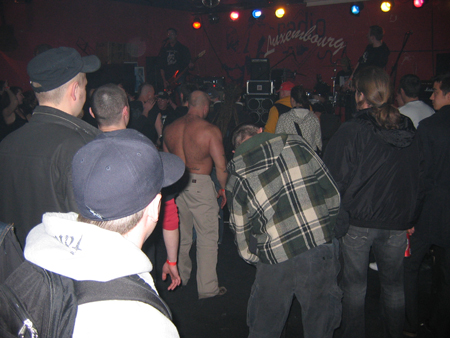 Club Radio Luxemburg was full of rather scary looking guys, even for one of our crowds.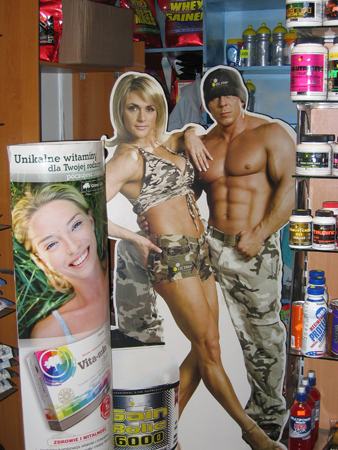 Here's another shot of the guy above, apperntly he's a model for substances that give you a lot of muscles.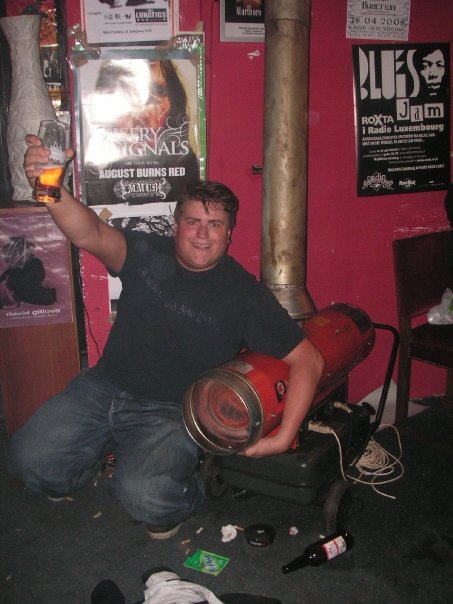 Team Sweden member and Ola's younger brother, Erik looks happy (this was before his date with the soldering iron).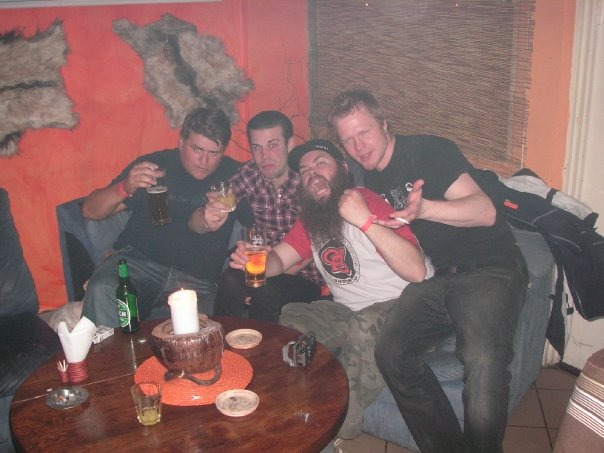 S-V-E-G!!!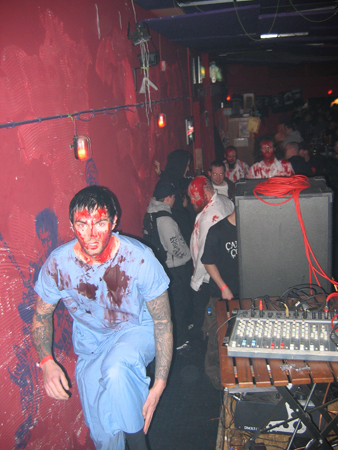 General Surgery enters the stage.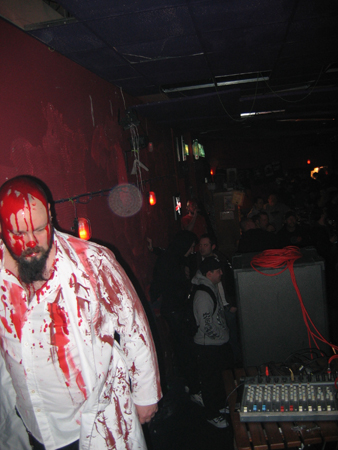 Thank god we don't wear stuff like this on stage. How the fuck do you get it off?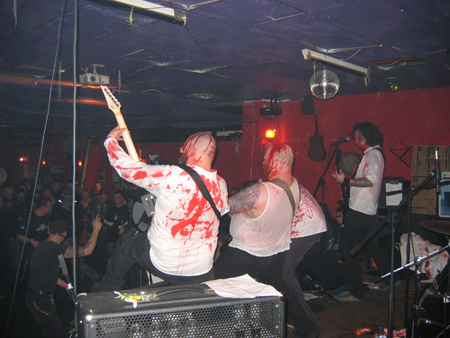 The new GS line-up, entertaining the crowd.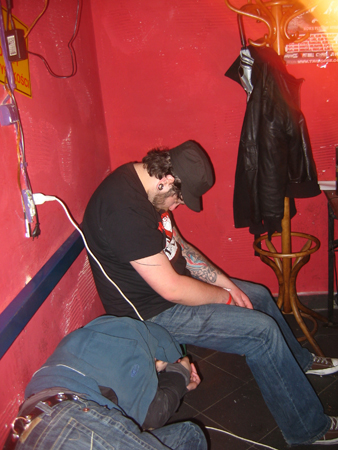 Once the after-party started, most people either left or fell asleep afer a while.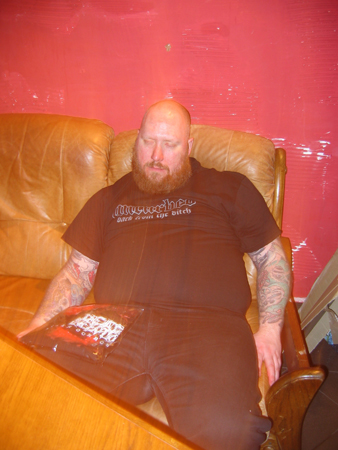 Haha, Norse slept in GS's room to avoid Ola's snoring. Guess what - everyone in GS snores like a fucking ox!



No sleep 'til Mannersmith.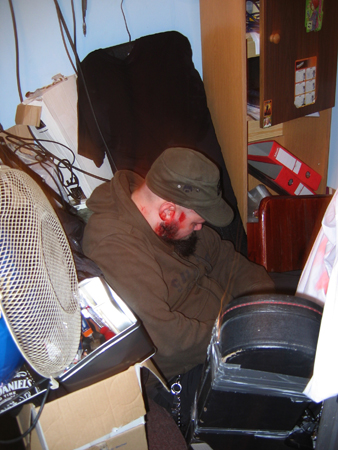 The drinking cautht up with Jocke, who fell asleep in various comfortable places.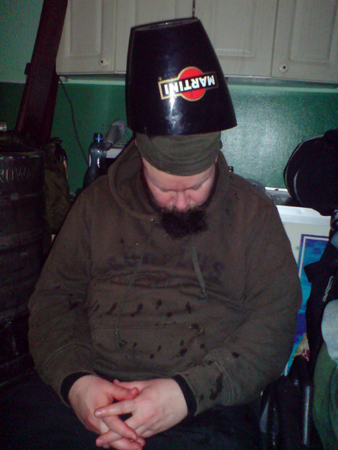 In variours glamorous outfits.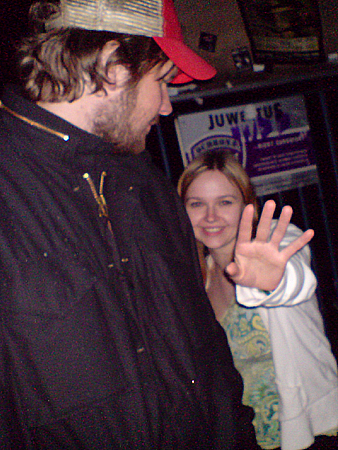 Here's Norse with the blonde that snared Dr Sahlstr÷m. Luckily, Norse was able to resist her charms.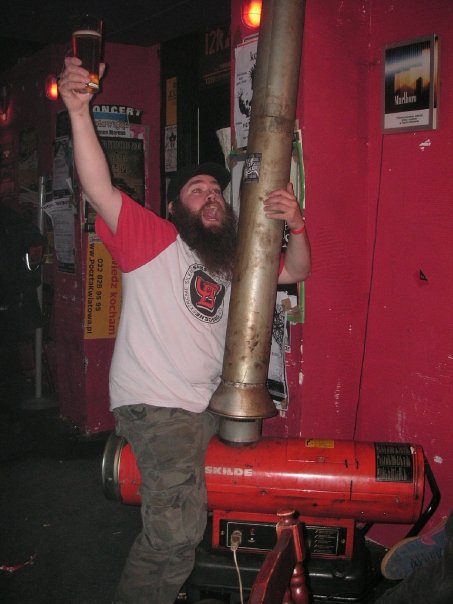 Ok, that's it, see ya!