MASSGRAV future live destruction


December 02 - Stockholm, Kulturhuset: FASTER & FURIOUS FEST with Gadget, Misantropic, Ett Dödens Maskineri and Vidro - Facebook event here

Check out the GIGLOG for more shit...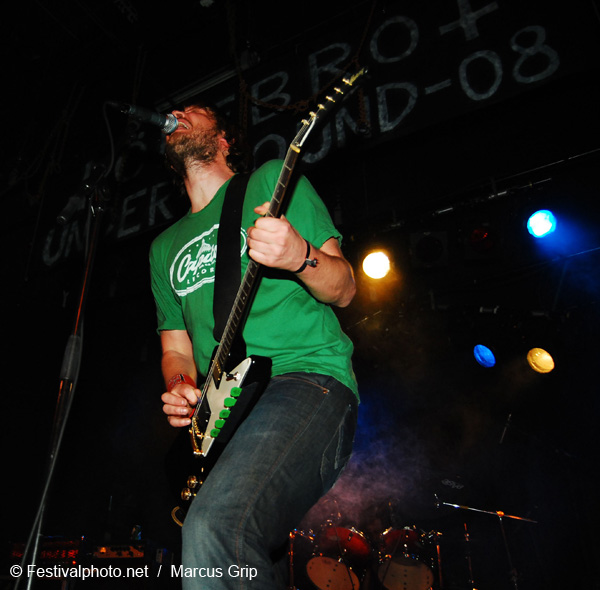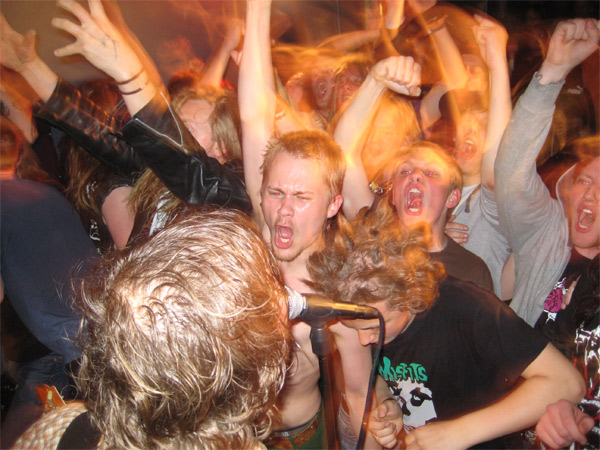 Gig history

2023
January 14 - Verket, Umeå with GRID, Karikatyr and NIX
March 3 - Massgrav + Warcollapse Live @Klubb Fredagsmangel in Jakobsberg
April 29-30 - BLOODSHED FEST, Metropol Hengelo, Netherlands with some fast bands and a lot of metal.
June 23-24 - LIXIVIAT festival 2023, Lyon, France - Facebook event here
August 25-26 - Malmö Massacre - Facebook event here
September 29 - Nöjesfabriken, Karlstad, with Twin Pigs and Sekunderna.
September 30 - Vaterland, Oslo, with Avgrundsljud - info here
October 21 - Höst i Punksvall, Pipeline, Sundsvall - Facebook event here
October 28 - Musikens Hus, Göteborg with Birdflesh, Disavow, Child - Facebook event here

2022
October 7 - Release gig for SLOWLY WE ROCK at Hus7, Stockholm with God mother and special guests Kungens Män, Endtime, Ring Snuten, Rådjuret and Unge Frans
April 23 - Stockholm at Club Probation, Snövits källare with Tjänstemännen and Anti-Metafor
May 26 - Uppsala at Violent Night, Femmanhuset with Rawheads and Nukies
May 28 - Gothenburg at 16§10: Slutet del II, some secret location in Gothenburg, with bands like Kronofogden, M:40, Protestera and many more

2021
September 25 - Antisocial Festival 4 at Cyklopen in Högdalen, Stockholm
October 21-22 - Close-upbåten 28
December 03 - Stairway, Copenhagen, with Victims and 3 danish bands
December 18 - CANCELLED UAHC: Violent night at Femman in Uppsala. With Prescriptiondeath, Rawheads and Holy Spirit

2020
April 22 - CANCELLED Somewhere in Germany
April 23 - CANCELLED Lola Groningen
April 24 - CANCELLED Somewhere in Germany
April 25 - CANCELLED Dräschfeschd

2019
October 12 - Scandinavian Death Fest 2019 with - Birdflesh, General Surgery, Iron Lamb, Martyrdöd, Rotten Sound and a bunch of long haired metal bands.
September 12 - Kuudes Linja, Helsinki, Finland with Victims
September 13 - Vastavirta, Tampere, Finland with Victims
September 14 - Ilokivi, Jyväskylä, Finland with Victims
June 15 - Alleycat Allnighter at Musikens Hus, Gothenburg, with the Dwarves, the Dahmers and Hotet
May 31 - Clueless Weekend fest at Gula Villan, Stockholm
Febrary 14 - Slaktkyrkan, Stockholm with Rotten Sound and God Mother

2018
November 2 - Ülase 12, Tallinn, Estonia, with Warfuck and Höbekuul
November 3 - Zoccolo, St Petersburg, Russia, with Warfuck, Camphora monobromata, Warthog and BOLO
November 4 - Punk Fiction, Moscow, Russia, with Warfuck, Attack of the Mad Axmen, Distress and Distant Abuse
October 6 - The Grindcore Family Weekend 2018, Copenhagen
October 5 - Mission & väckelse, Jönköping
September 28 - Göteborg
September 14-16 - Bloodshed Fest 2018, Effenaar, Eindhoven, Netherlands
July 20-21 - Ostämman 2018, Hudiksvall
March 30 - Stockholm, Dead Rhythm Easter Fest
March 31 - Eskilstuna, w Citizens Arrest
April 24 - Stockholm, Kafe 44 w Society's Decline and Ex-Inferno

2017
October 28 - Stockholm, Snövits källare, w Sex Dwarf, release party for Stockholm Rockers
August 25 - London, Fuk Reddin Fest, with Discharge and others
August 12 - Stockholm Hardcore Fest, with Victims, Obnoxious Youth, Diagnosis? Bastard!, Sex Dwarf, Pissjar and Feral Brain

2016
August 26 - Stockholm, Snövits Källare, with Overviolence and Raymonds
August 2 - Uppsala, Garaget with Los Crudos and Dissober
February 27 - Stockholm, Snövits Källare, with Kronofogden and God Mother
March 11 - London UK, The Unicorn in Camden, with Noise Complaint, Dysteria, Hot Cops, Nembutal, Disfago

2015
December 4 - The Crypt, Linköping
April 2 - Stockholm, Kafe 44 with Diagnosis? Bastard! and Damaged Head
May 9 - Grinding Delemont Vol III, Switzerland, with Blockheads and others
May 13 - Stockholm, Snövit with Makabert Fynd
July 10 - Gdynia, Poland at D.I.Y. Hardcore Punk Fest vol.11
September 26 - Turku/Åbo, Finland - SAIRAALLOISEN PAHAT FESTARIT VOL. 2

2014
October 31 - Stockholm, Debaser Strand - with Iron Lamb and Victims
September 6 - Killed System Festival, Glauchau - with Rotten Sound, Trigger, Attack of the mad Axemen and tons of other bands
September 5 - Köpi, Berlin - with Anti Ritual and 2 more bands
August 16th - London UK, Chimpyfest 2014, with Nashgul, Spasm and tons of other bands.
April 30 Stockholm, Firestorm fest
Febrary 1st Kulturhuset, Norrköping - with Undergång, Slöa Knivar, Gamla Pengar and Lowest Creature
January 17th - Stockholm - Klubb Kronstat, with Irritation and Kronofogden

2013
October 26th - Malmö, with Bäddat för Trubbel.
October 25th - Copenhagen, Ungdomshuset Dortheavej, with Parasight and Fatal Fury.
September 14th - Zverovision grindcore fest in Kiev, Ukraine
July 6th - Obscene Extreme Fest
May 25th - Maryland Deathfest (Soundstage), Baltimore
May 23rd - New York, Cat Bomb at Saint Vitus Bar, with Terveet Kädet, Wake and TBA.
April 27th - Dräschfeschd, Hamburg w Blood I Bleed, Yacöpsae, Slump and many other bands playing 15 minutes each.
April 26th - Frankfurt, Exzess w SLUMP
Feb 16th - Sundsvall, Stadshuset - Klubb 'Spela snabbare' with Repuked and Division Hate.
Jan 19th - Macae , Brazil, with Nao Conformismo, Norte Cartel and Antes da Guerra.

2012
Oct 6th - Stockholm, Debaser Medis, with Nasum, Black Breath and Skitsystem
July 28th - Play Fast or Don't festival, Hradec Králové, Czech Republic.
May 25th - Stockholm, club Püssy a Go Go at Alcazar, with Kronofogden
May 31st - Bath, Green Park Tavern, with 7 Crowns and Restarts
June 1st - Mansfield, The Intake with 7 Crowns, Septic Psychos, 2 Sick Monkeys and Flying Blind on a Rocket Cykle
June 2nd - London, New Cross Inn with 7 Crowns, Regimes, Human Junk and Defcon Zero
March 24 Gothenburg w Tinner and TBA, at Truckstop Alaska
January 06 Uppsala, Drottninggatan 12 w Undergång and Giesagöbbles

2011
November 19 Berlin (Köpi), with Nuclear Cult.
November 18 Monastic Doom fest, Weil der Stadt, with Agrimonia, Cluster Bomb Unit and Civil Victim
June 18 Karlstad, Bolticstugan, with E.A.T.E.R, Grindcrusher and Olaga Hot.
June 04 Stockholm, Grundbulten with Makabert Fynd and Glöm Dä!
May 14 Nyköping Mosh Fest with FKÜ and a bunch of loser bands
March 5 Linköping, L'Orient, w Discharge, Glöm Dä! and Restless Knights

2010
Dec 17 Stockholm, Sugar Bar, w Makabert fynd and Tinner (Åland)
Dec 11 Sandviken, Kungen, w Tormented, Martyrdöd and Kol & Stål
Nov 13 Tammerfors, Patch fest, w Yhteiskunnan Ystävät?, Petturin palkka and Noituus
Nov 12 Helsinki, w Unkind and Yhteiskunnan Ystävät (Lapland hardcore)

2009
Dec ? Stockholm - Kafé 44
Oct 15 Petrozavodsk - Porshen
Oct 16 St Petersburg - Flat club
Oct 17 Moscow - Pro100bar
Oct 18 Zhukovsky/Moscow - Slam
Sept 26 Stockholm - Snövits källare
Cancelled March 28 - Stockholm, Snövit, with Makabert Fynd
January 29 - Stockholm, Kafé 44, with Sayyadina.

2008
November 29 - Uppsala, with Nice Idiot, Abnorm, Sprängd...
October 24- Västerås, Taj Mahal, with Facial Abuse.
October 4 - Umeå, Punkfest 10
August 29 - Gävle with Diskonto, Tortyr and Anger Burning.
May 17 - Uppsala (some rehearsal place somewhere) with Annihilation Time, The Blinds and Headed For Disaster.
May 2-3 - Örebro Underground Festival with Diskonto, Shining, Insision and more...
April 12 - Linköping, Skylten
April 5: Napalm Over Warsaw III, Warsaw, Poland.
2007
13-14 July: Some festival in Sandviken... with Sayyadina, Diskonto, The Jam Session and more
25 August: Uppsala, O'Learys at Dragarbrunnsgatan 36. Alongside Diskonto and Mob 47.
13 October: Bloodshed Fest 8, Eindhoven, The Neatherlands. More info here.

2006
3-4 february: Punkpartaj #4 at Kungen in Sandviken with Sanctuary In Blasphemy, Abandon, Today's Overdose, Gadget, Principle of Existance and more... for more info.
24 february: Tantogården, Stockholm with Diskonto, Bruce Banner and Bombstrike. for more info.
3-4 march: Oljud HC/Punk Festival, at Skylten in Linköping.
31 march: At Ebeneser in Luleå.
28 april: Alcazar, Stockholm - RELEASE PARTY #1 for the Massgrav/Diskonto split!
29 april: Fellini, Uppsala - RELEASE PARTY #2 for the Massgrav/Diskonto split!
3 june: Knivstapunken, Knivsta (early in the evening).
3 june: Let's Mosh, Uppsala (later that same evening...)
13-15 july: Obscene Extreme Festival, Czech Republic. Go here for more info.
25-26 august: Uppsala Blodbad 4
30 september: Pub Bastun, Åland, together with Regurgitate.
28 november: Kafé 44 with Principles of Existence and Tortyr.
2005
September 24: Kulturhuset (Insikten), Jönköping with Sub Alert
August 19-20th: Svojsice, Czech Republic at Play fast or don't 2.
July 15/16th: 10 Year Anniversary Yellow Dog Party in Germany.
Monday June 13th: Ungdomens Hus, Uppsala at the Junidansen festival.
Saturday May 7th: Alcazar, Sthlm... together with Sayyadina and Bruce Banner.
Saturday April 16th: Blitz, Oslo, Norway... together with Skitsystem, Bruce Banner and some local oafs.
Friday March 11th: Club Amper/Bifrost MC, Stockholmsvägen 16, Norrköping together with Uncurbed!
Tuesday March 15th: Kafé 44, Tjärhovsgatan 46, Stockholm together with Hellström (!) from Germany, plus two more bands.
---------------------------------------------
2004-04-24: Alcazar, Stockholm. Along with the gore obsessed General Surgery and Mindfall.
2004-02-14: Orsa, Sweden, Polar Zone. CORPSE FEAST 2004.
2003-09-26: Massgrav was offered to destroy some kids at a fritidsgård in Tumba, Stockholm, opening for Mörk Gryning... Fortunately Ola had some business at sea to take care of, so we said "Fuck no!" and left it at that. Business before pleasure. Always hateful. Hell awaits.