2023-08-25
G.O.A.T. - The Pink Goat is released today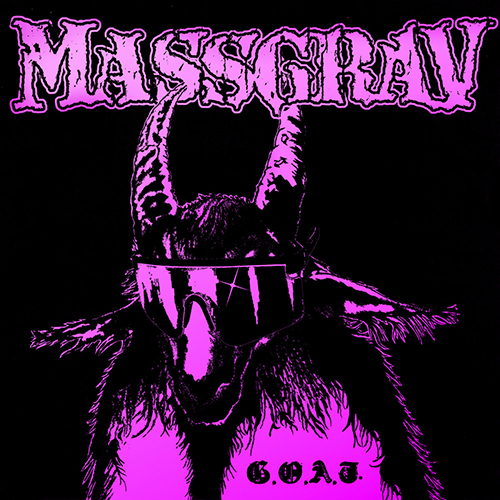 Just in time for our gig at Malmö Massacre, we have a new release out.
This split with Järnbörd has one song from each band and is available as a
CD-R and as a 2 inch record. Ultra limited and hand numbered. Smaller, faster and cheaper
than the yellow goat. And yes, better.
2023-07-12
We're playing Karlstad
On our way to Oslo, we will be making a stop in the city where the sun always shines.
It's only our second visit ever and the first in 10 years or something so don't miss it!
2023-06-29
France giglog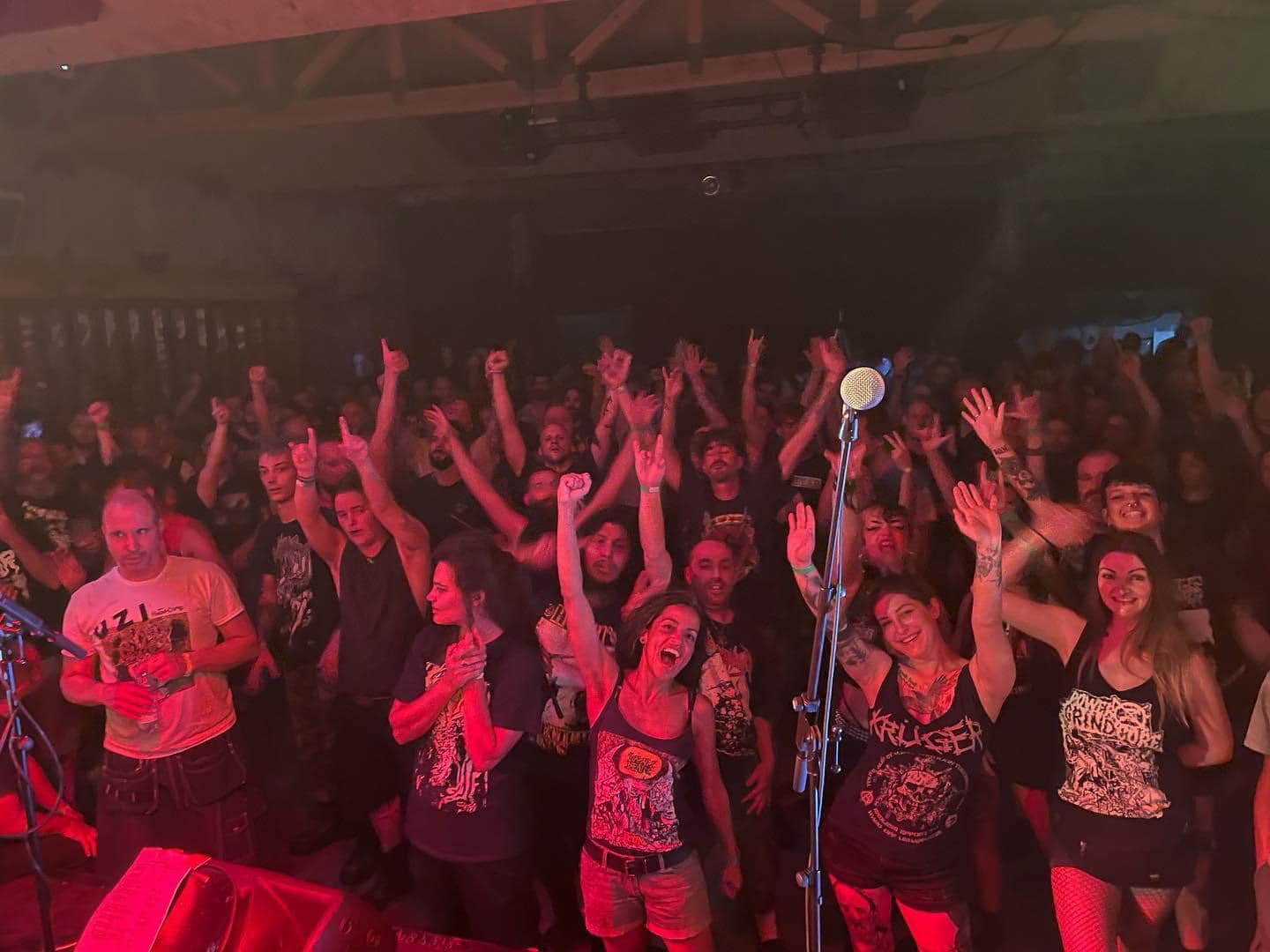 We were asked to play the Lixiviat festival in Lyon and we were more than happy to oblige
Here's what happened during our trip
Froglog
2023-06-12
Brödrafolkens väl!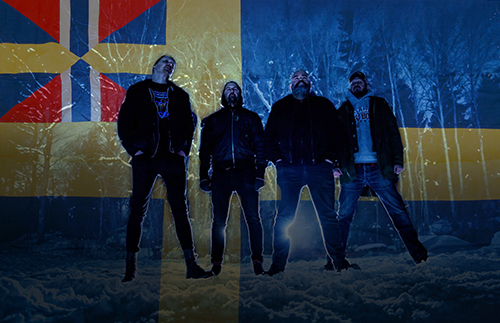 We have been asked to return to Oslo after a long, long time and we were happy to oblige.
We are aware there is some resentment towards swedes in Norway, initially due to our constant invasions
during the 15- 16- and 1700s, but ours is a peaceful invasion of rock and roll, an extended
olive branch to welcome our brothers in Norway back into the union. See you at Vaterland!
More info
2023-06-09
Bränn Östermalm limited version shirts in time for summer!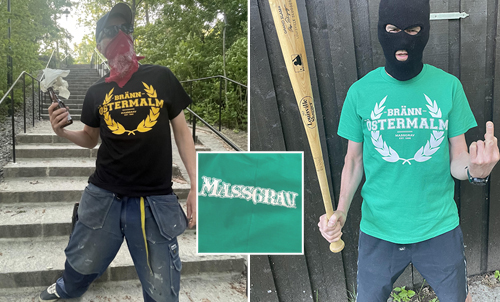 People have been asking for these for a while so it seemed only fair to oblige.
You can now tell the world about your desire to burn the rich and you love for Massgrav
simultaneously - and do it in the colours that may or may not correspond to your favorite soccer team -
they're good looking any way you look at it. We only made a few of these so grab one quick if you want it.
2023-05-31
Malmö Massacre
We are happy to let you know we will be part of the frankly fantastic lineup att Malmö Massacre.
Join us in the south of Sweden in August for two days of mangel.
Venue info here
Tickets here
Facebook event here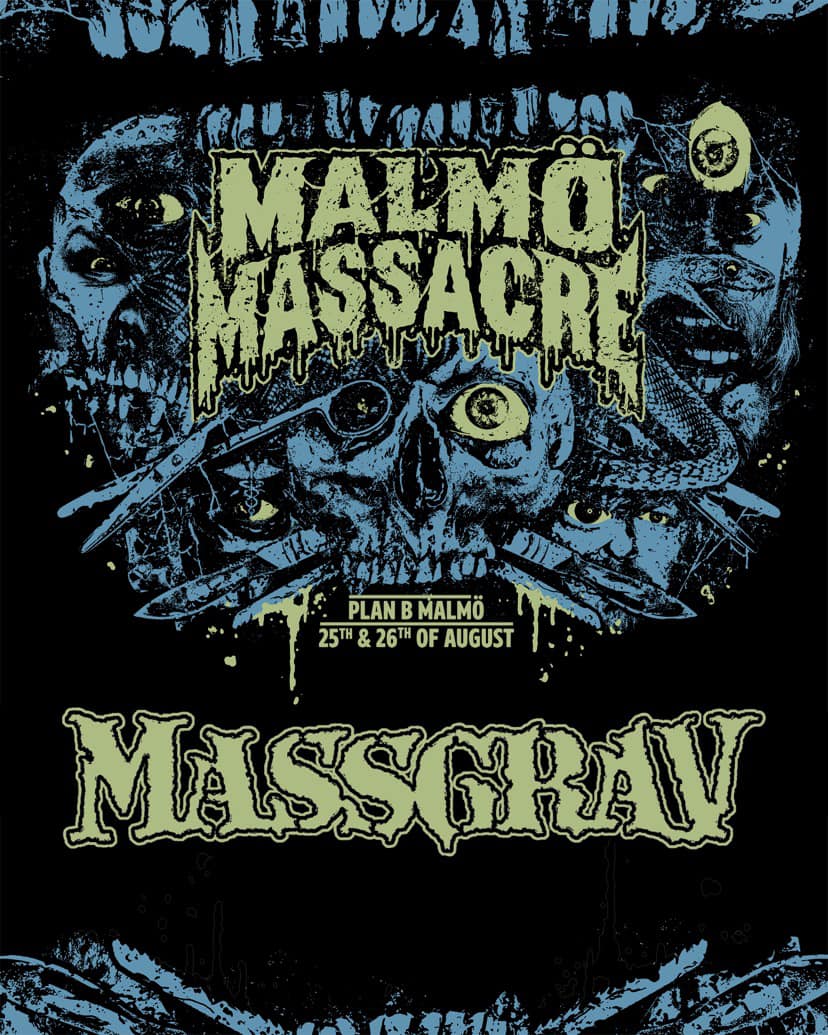 2023-03-09
Oooh la la! We're going to France - LIXIVIAT Festival 2023
This is just to let you know we'll be heading to Lyon - our first visit to France ever - in June
to be a part of our record label' festival LIXIVIAT Festival. The line-up has now been finalized
and it's looking like a pretty spectacular event for lovers of fast music! Blockheads, Yacopsae, Chiens,
Whores Nation, The Afternoon Gentlemen, Ona Snop, Warfuck and many more. Holy crap! We are currently
trying to adapt to the French way of life and are on a strict wine, cheese and pain Rich diet.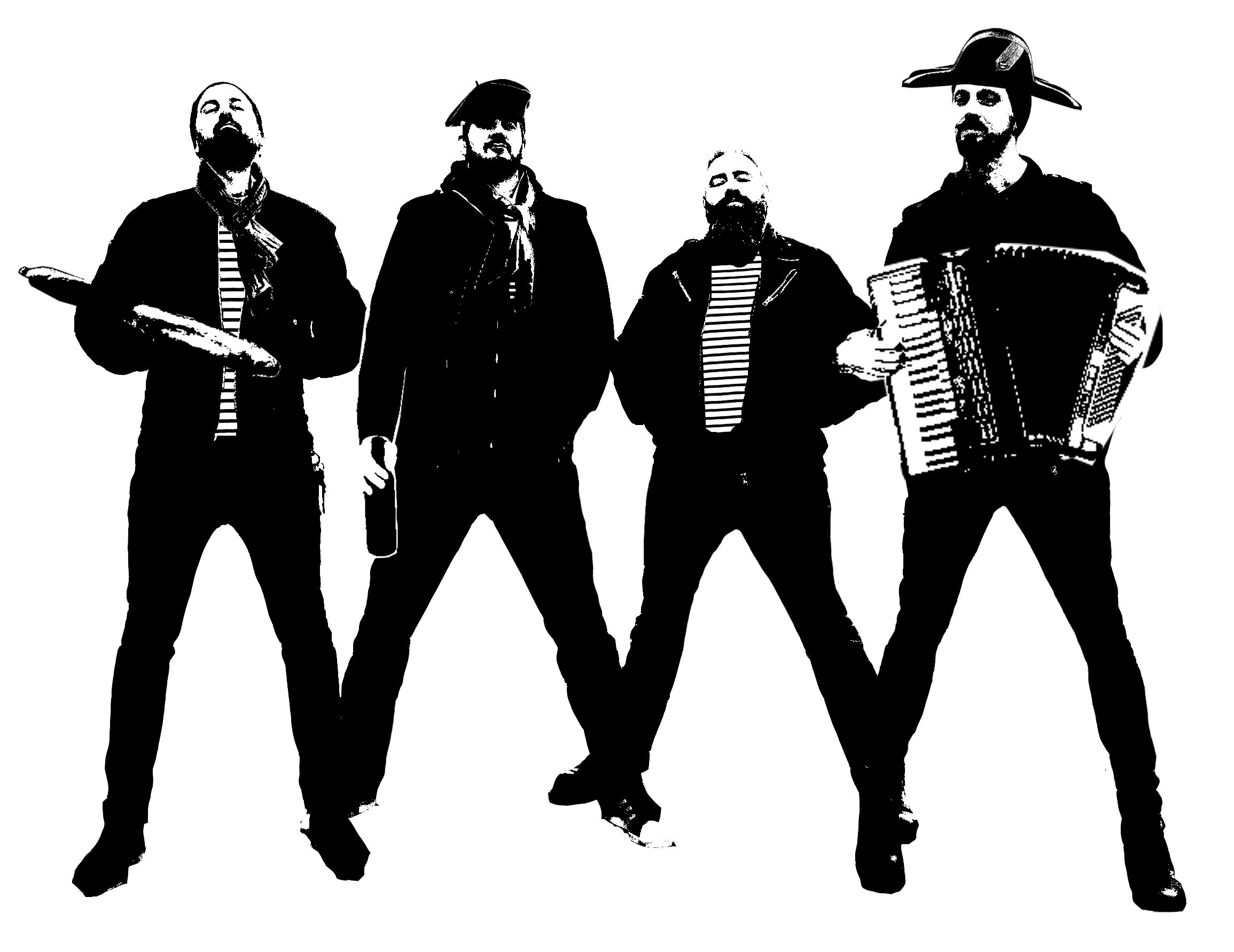 2022-12-13
New shirt - Bränn Östermalm!
Yet another fantastic Massgrav shirt! This was a bit delayed since we took the time to get the colors just right.
Classic college style, golden print on maroon shirts, telling you to burn down the rich part of Stockholm
UPDATE: We are running out of this shirt fast. If you're really big or really small - you're in luck
because S and XXL is pretty much all we have.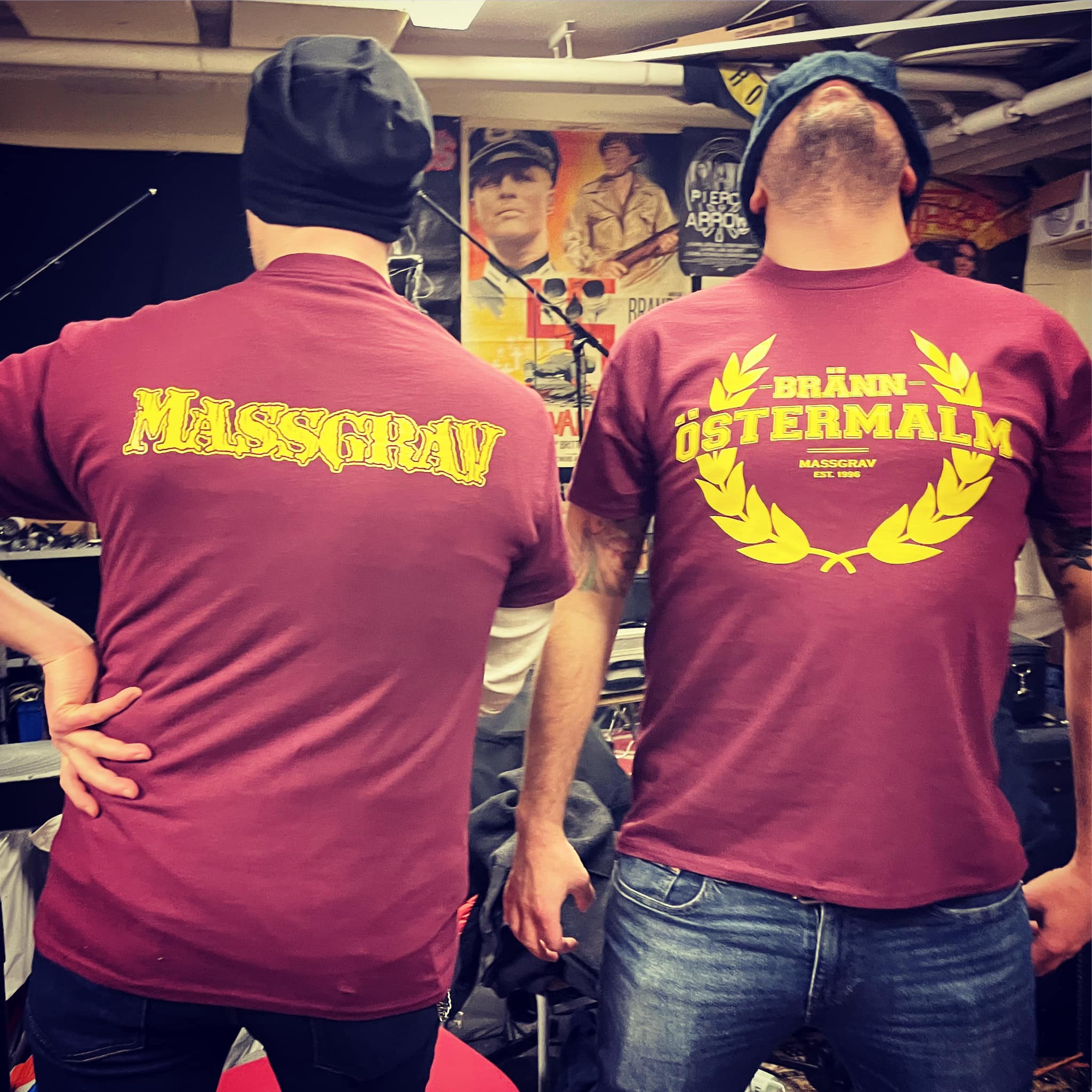 2022-09-26
Slowly we rock release party
Join us for a night of celebrating everything loud and fast, especially our new album!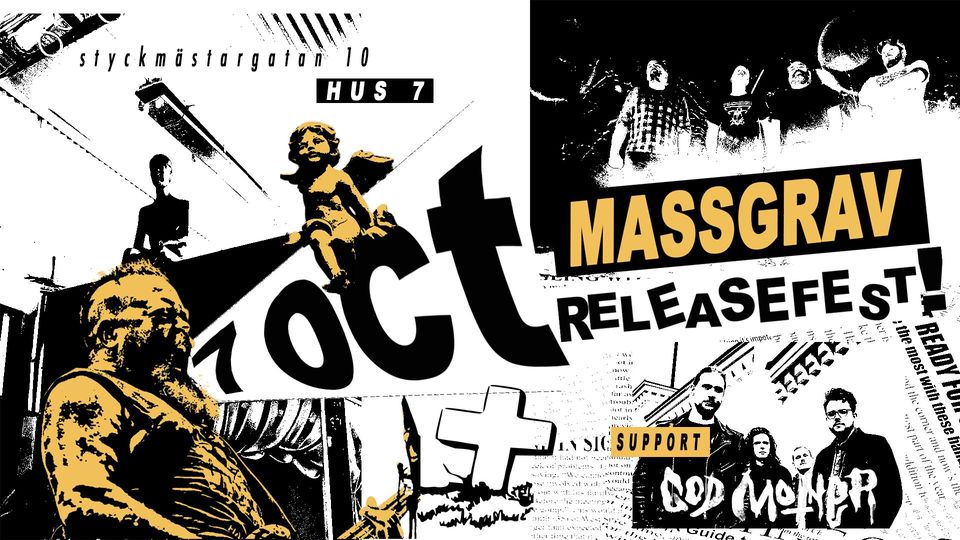 On October 7, we will play at Hus 7 in Stockholm. Not only will we be joined by the amazing
powerhouse that is God Mother - we have also invited an eclectic bunch of guests who will all
be performing Massgrav songs in their own unique style. From frail pop to doom rock and beyond!
We are beyond psyched about this and hope you are too. And don't worry - we will be playing too!
Not only this - we will also have a bunch of new merch. Two new shirt prints, a re-vamp of our
tote bags in a new and improved version and a super ultra limited version of the new album - stay
tuned (follow us on social media) for updates on that one.
2022-09-02
SLOWLY WE ROCK
Ladies and gentlemen (and the rest of you) - the wait is finally over.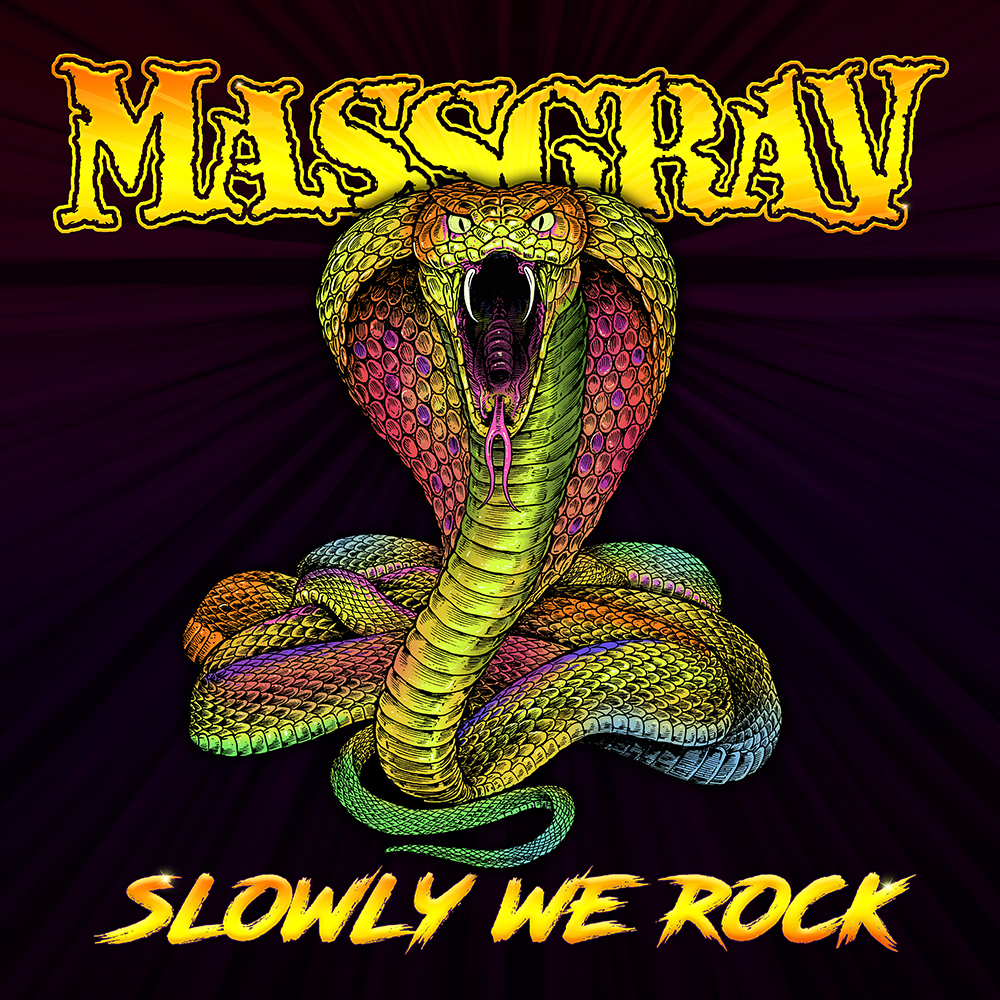 The new Massgrav album SLOWLY WE ROCK is finally out - streaming on all relevant platforms
and available on vinyl from Lixiviat Records, CD and cassette from Selfmadegod records.

We will have physical copies of all formats soon, as well as a bunch of new shirts - stay tuned!
To celebrate this release, we will play a gig in Stockholm, details here.
2022-06-15
New giglog
TWO updates in one month, holy shit! Anyway, we went to Uppsala and Gothenburt and played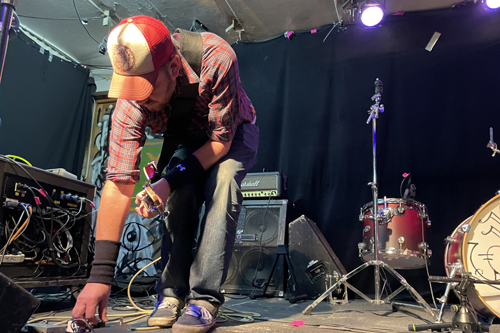 2022-06-10
Upcoming album
This is just to let you know there will be an album soon. LP on Lixiviat Record. CD on Selfmadegod.
And a tape version, super limited of course. More info soon(ish).
2021-11-03
More merch and more shows
First things first, another coulpe of shows have been announced since the last update:
Copenhagen on December 3rd and Uppsala on the 18th.
Since we had a couple of gigs the last few months, we ordered a bunch of new shirts, which means
we're now pretty well stocked. Since we have two more shows booked, you should order yours today before
we sell out of your size. Just hit Merchandise in the menu to the left!
2021-09-08
Some good news and new shows!
Things are trying to return to normal, which means we seem to be returning to the stage, FINALLY!
September 25, we are playing the
Antisocial Festival 4
at Cyklopen in Högdalen, Stockholm
(please note the change of dates and also that this is now an outdoors event)
On October 21, we are - after years of delay - playing the punk cruise Close-upbåten 28
So, what about releasing some new music? We're working on it, but are stuck in the enormous line
for vinyl pressing plants. More news when we know more. What about some more shows?
Yeah, working on that too. Get in touch if you want us to play your town.
2020-03-12
Tour cancelled
Apparently, this is our new thing: cancelling gigs. So, the plan was to do a long weekend in Germany and the Netherlands in April,
playing three gigs with Feastem and then finishing at Dräschfeschd in Hamburg. However, when the two German gigs apart from Dräschfeschd
were cancelled on us and the Covid 19/Corona scare (with all its limitations on public gathering and its suggested travel restrictions) made
it impossible to find replacements and when there is absolutely no guarantee that the two remaining gigs would take place, we had to re-think.
Faced with the risk of losing a fair bit of money and with authorities begging everyone to do what they can to help flatten
the curve of the virus outbreak we agreed with Ralf at Dräschfeschd to cancel the entire trip. In the grand scheme of things,
this is nothing, but it is still a huge disappointment to us and we hope we can reschedule for some other time.
In the meantime, do what you can to support local promotors and touring bands, who are having a shit time a the moment.
They may not be coughing themselves to death, but financial ruin is no fun either. Neither is having no "scene" left when the dust settles.
Now go wash your hands!
2020-02-10
New split EP with Proteststorm out now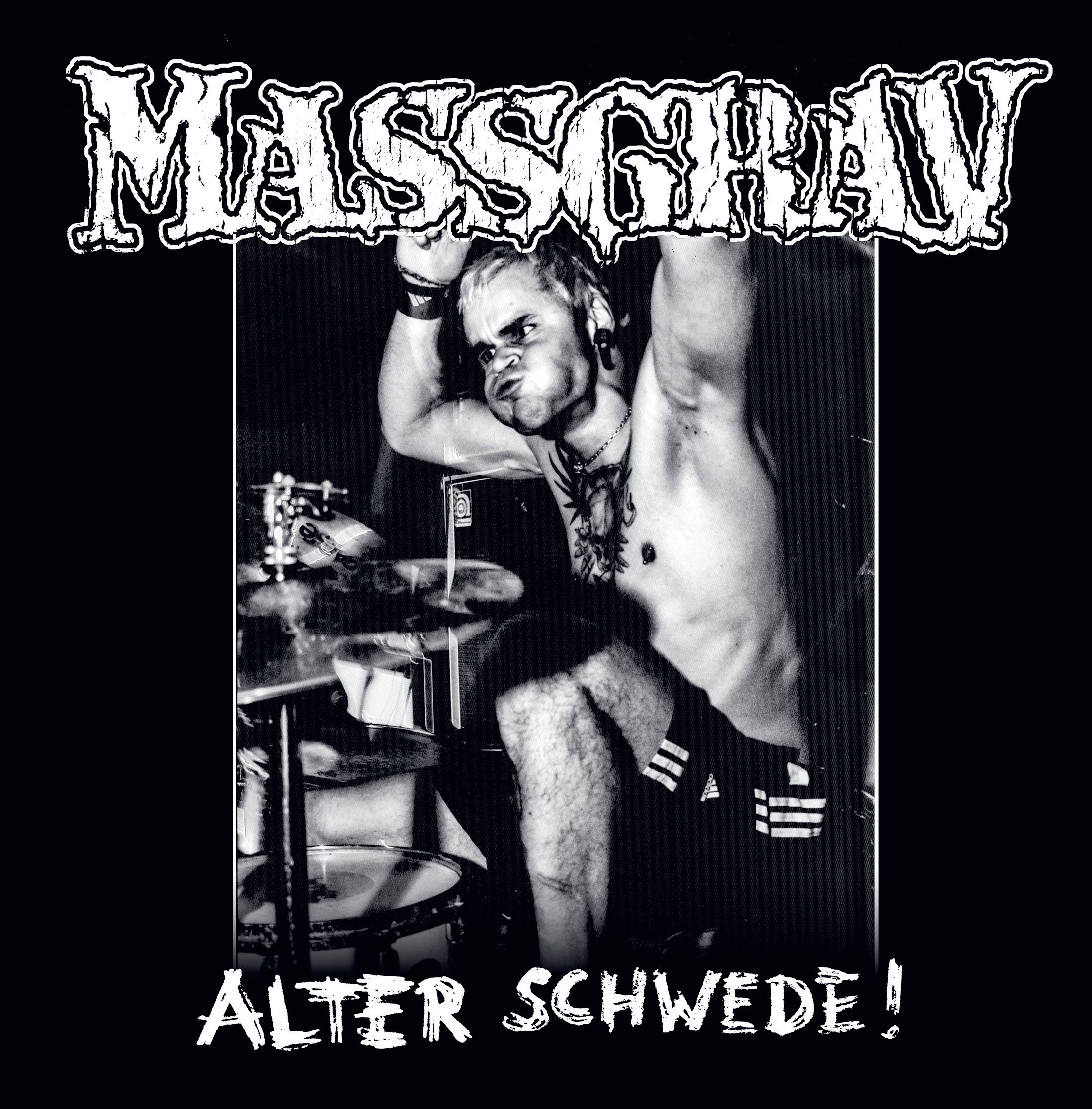 About two years ago - after it was agreed that Jesper was to join the band, but before ha had time to actually do so, we had three months to kill
So we decided to try to write and record half an EP, record breaking speed for us, that is. We decided to release it as a split with Proteststorm, on
Phobia records. Then all the usual stuff that happens when you split with people happened, and it took two years for this release to finally see the
light of day. As per usual, we don't sell vinyl through the mail, so we won't sell this to you, but you can at least check out the lyrics.
Read them here!
2019-11-29
New merch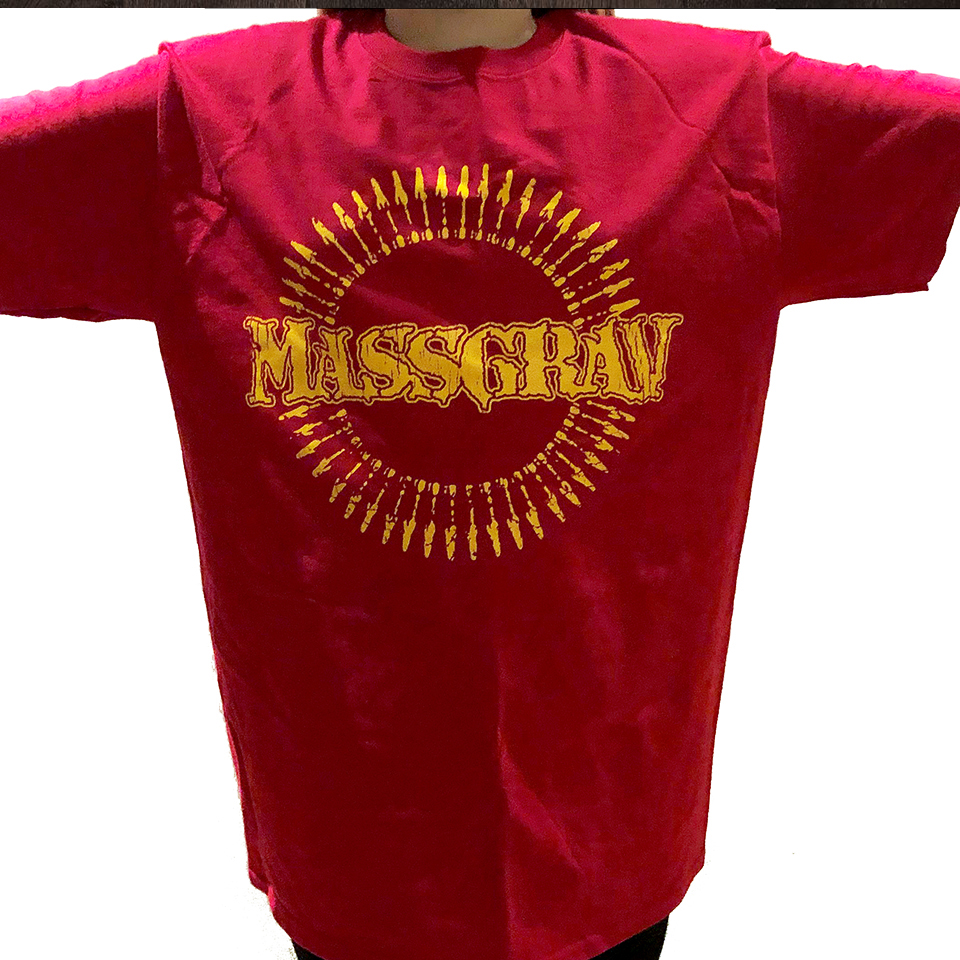 Red shirts, in time for x-mas! Old school logo beanies in time for winter! Re-stock of the black shirts.
Buy! Buy! Buy!
2019-09-18
Finland giglog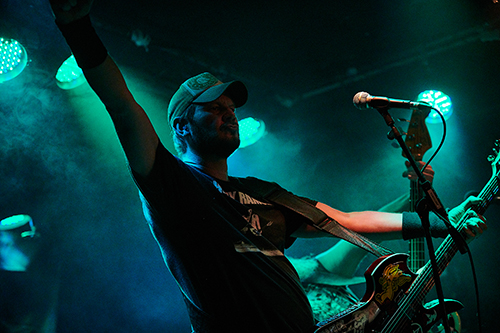 The giglog makes a rare comeback, telling the story about when we joined Victims to go to Finland.
Read all about it!
2019-06-12
Doomstar Bookings
We are happy to let you all know that we are now part of the
Doomstar
roster.
For booking, get in touch with
zoltan@doomstarbookings.com
.
2019-06-12
Returning to Finland

Once again, we will hop on the ferry to Finland - this time along with Victims! See you there!
2018-10-08
Holland giglog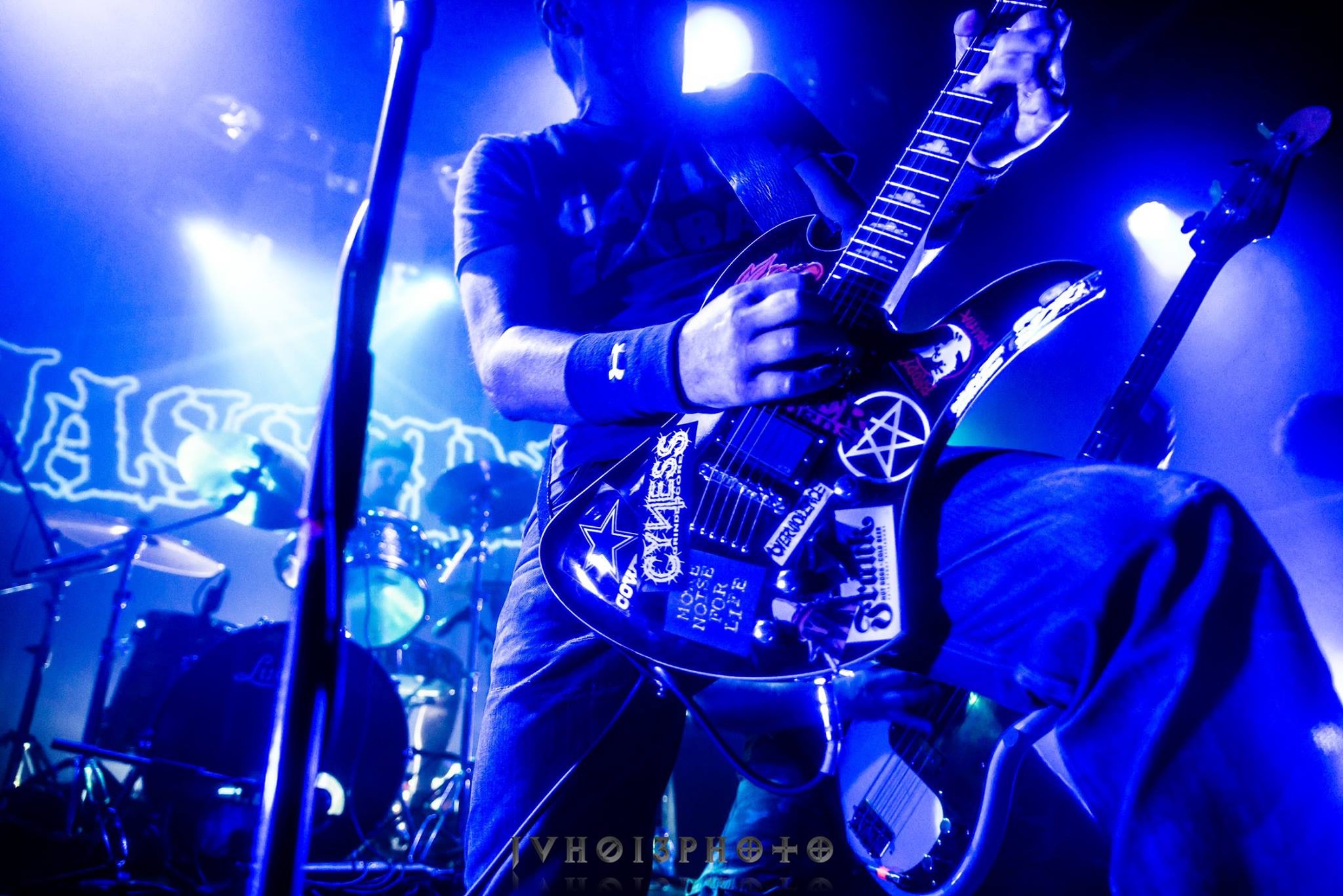 Our first gig as a four man band was returning to Bloodshed Fest in Holland after fuck knows how many years.
Check it out
.
2018-09-05
We add a new bandmember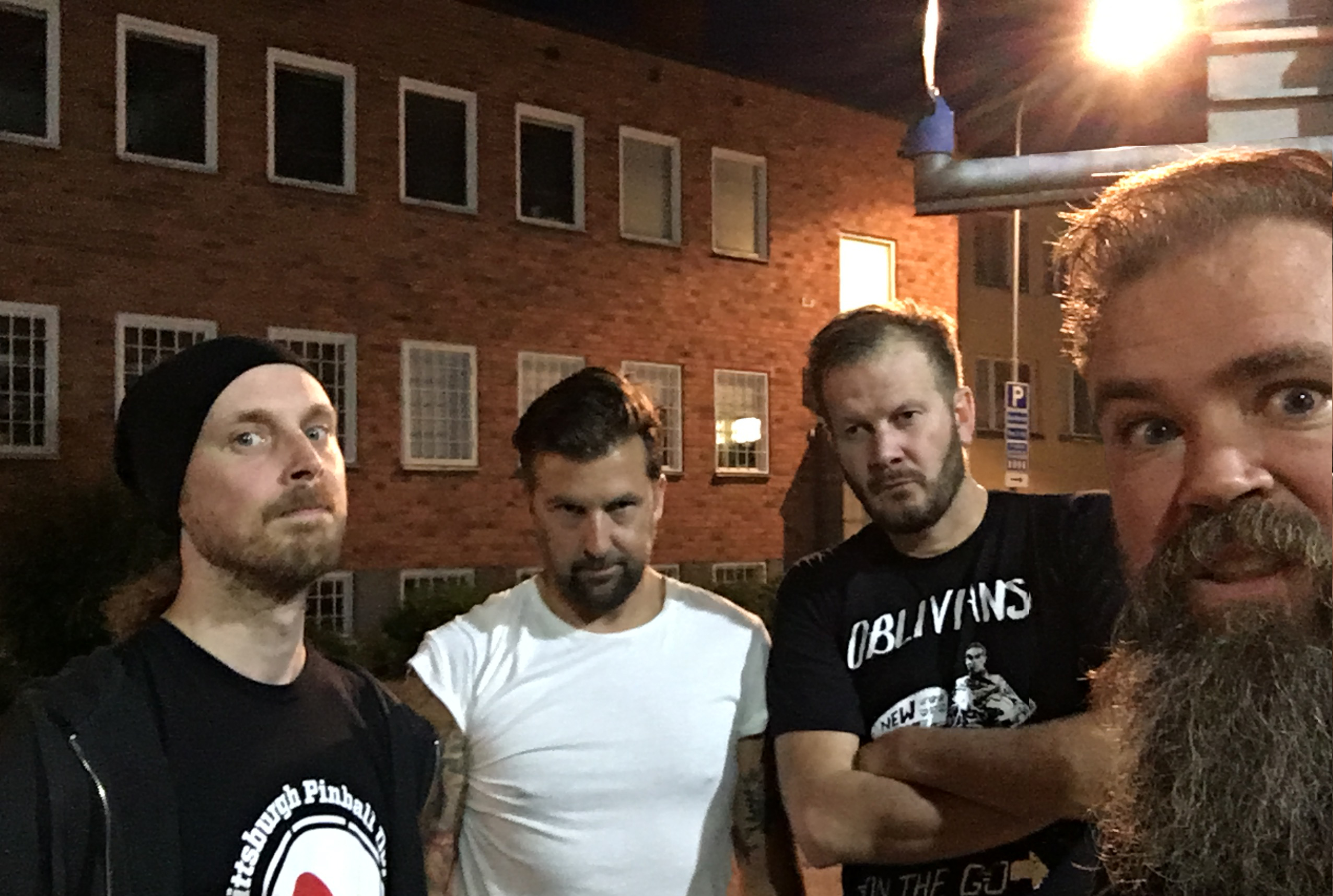 After 22 years as a power trio, we decided it was time to shake things up a bit and as of now, Massgrav has two guitarists.
Say hi to our new six string assassin/axe-man/whatever Jesper Liveröd. Jesper has been in a few bands in the past* and is without
a doubt the most famous, most tattooed, and also youngest member of the band. Hopefully this will be more like when El Hefe joined NOFX
than when Pat Smear joined Nirvana - our intention is to crank up the intensity a few more notches in the future now that we have one
more member to fuel the madness.
* Dislars, Burst and Nasum, just to name a few
2018-08-21
Poland giglog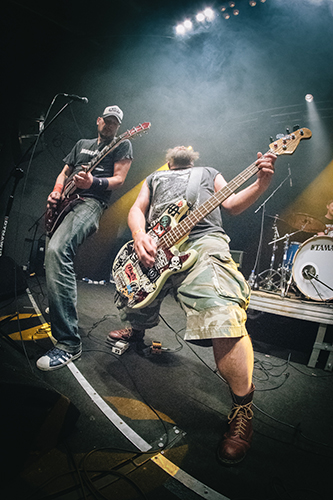 Now that we've found this easier way to post giglog, here's another one we had laying about:
Massgrav in Poland
.
2018-08-17
Årets rövhål 2018 - new single!!!
Why the fuck would we do something as modern as release a digital single? Well, we have our reasons and here they are:
Early in the year, we recorded seven songs and sometime in the spring we had everything - mastering, artwork and things like
that all done and delivered and we figured it wouldn't be long before they were released. Well... it's ALWAYS long before your
songs are released. And, since a couple of them deal with politics and the upcoming Swedish election, releasing them months after the
election seemed a bad idea. So, that's why a digital single, we just wante to get these songs out in time for the election.
Will it come as a surprise to anyone that we don't like the racist, scaremongering, cheapskate "swedish democrats"? Hopefully not.
Will we sway anyone to vote the way we think you should? Probably not. But who knows? We all do what we can, right?

So, here are the songs and here are the lyrics.

If you have a problem with us only posting these on Spotify, that's a discussion you're more than welcome to strike up with us at some other time.
2018-08-14
NOrrland giglog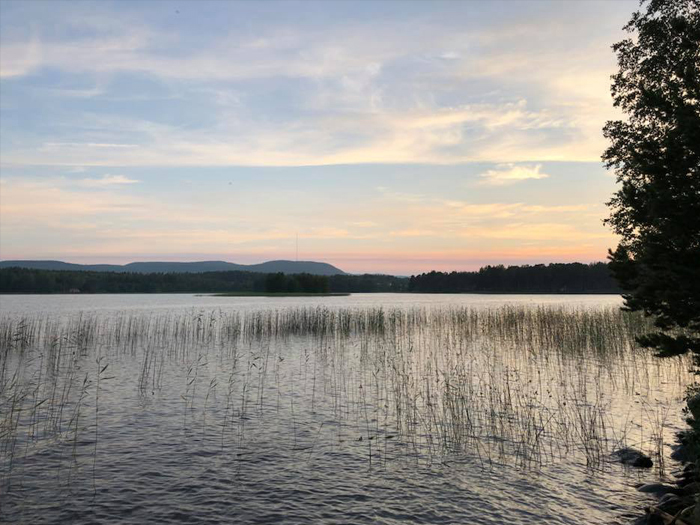 So we're trying something new here - a giglog but with the photos all on facebook, to save time.
Have a look
.
2017-10-30
New merch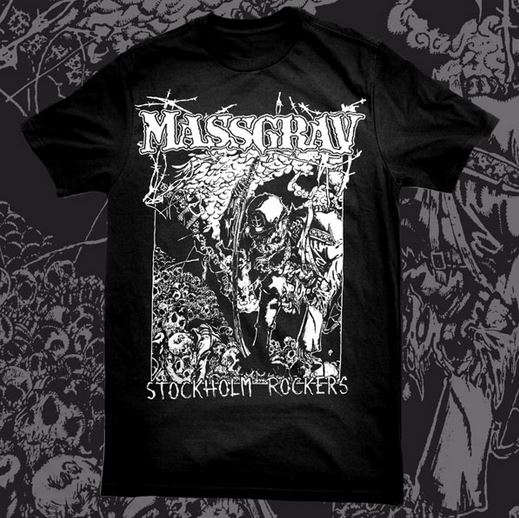 We uploaded a bunch of new stuff on the merch page so go check it out.
2017-10-13
STOCKHOLM ROCKERS!!!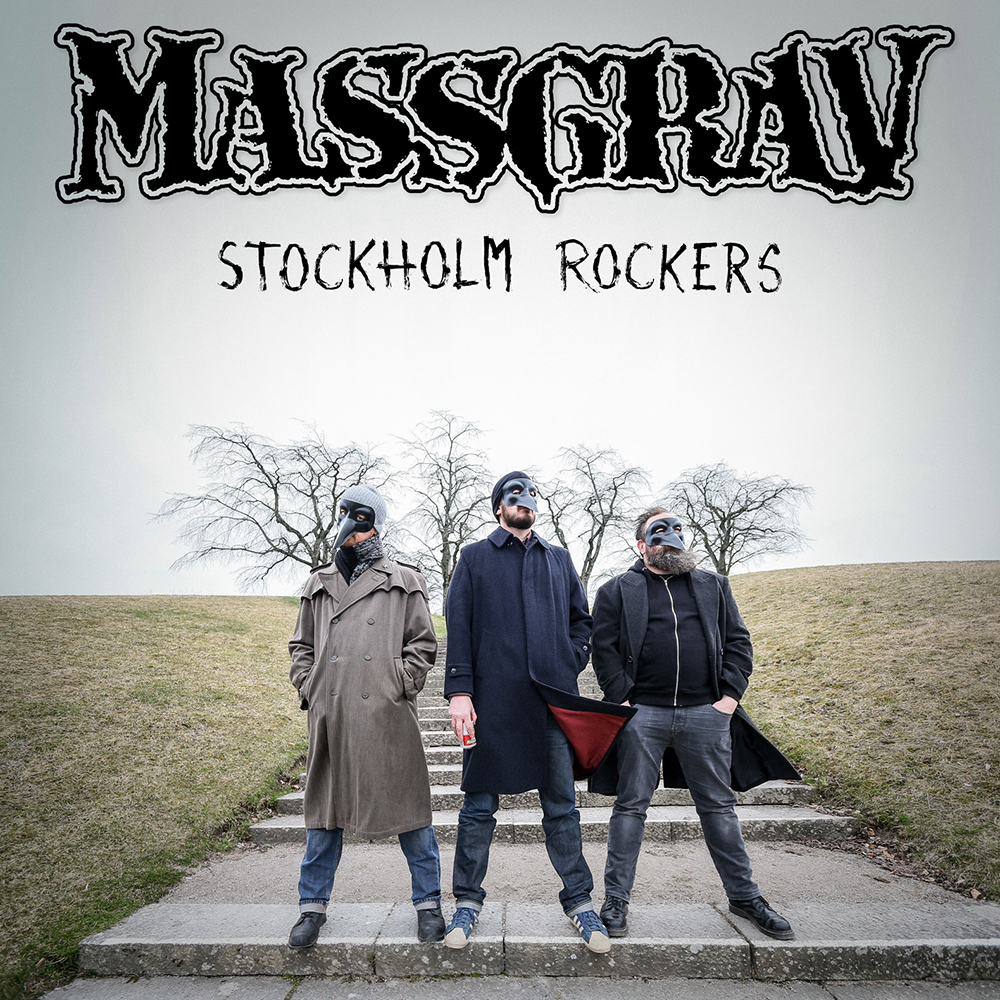 MASSGRAV are fucking back. This is the new album. Available worldwide from October 28, 2017. Release party info here.
2016-12-05
We're not dead
Yeah, it's not like we can be bothered to update this site very often but we're still around, so don't get your hopes up. New songs are written and will be recorded before too long. Keep your ears peeled.
2016-03-16
London giglog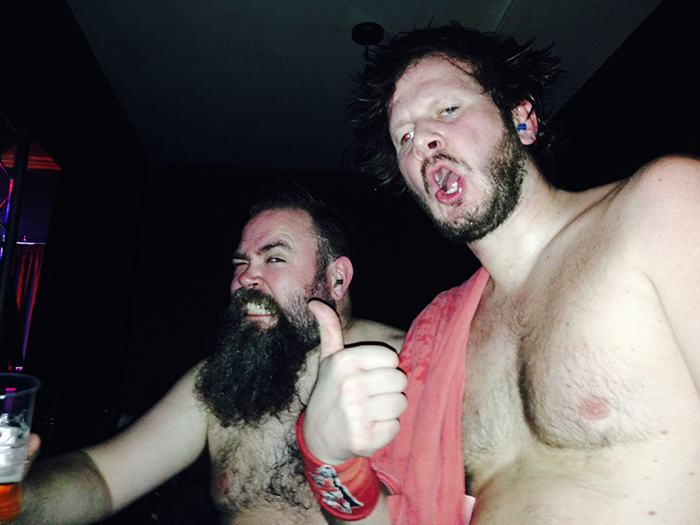 The giglog corpse twitches!!! Finally a trip that was short enough that it wouldn't take two years to write about it.
So, if you're really bored
read all about it here
.
2016-03-01
New shirts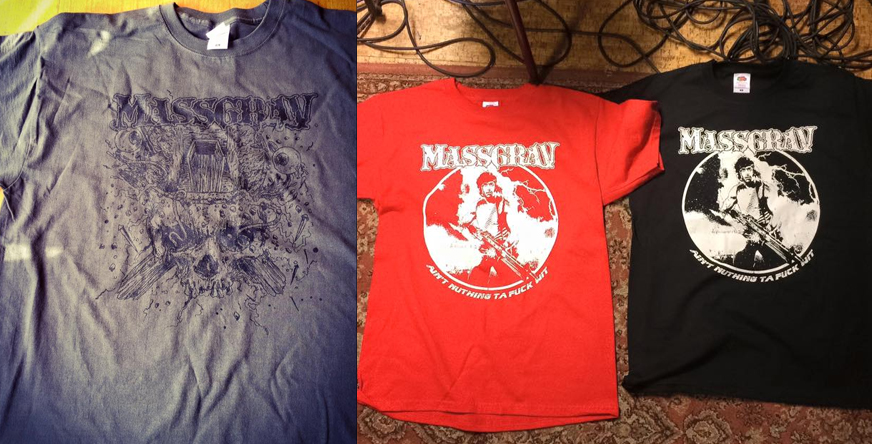 We decided to reprint the John Rambo shirt in two new color combos - white on black and white on red, for your ejoyment.
We also did a unusually discrete Massgrav shirt with the cover of our latest split record. Buy them here


2015-03-30
Our first, and most likely, last "rock video".
A while back, we decided we wanted to parttake in the CP-Blues project because it seemed like a good thing.
Being a super talented band, we accidentally won one of the prizes, which allowed us to record our song and make a music video.
Obviously, this video is heavily inspired by early promo photos of The Knife and Skitsystem.


2015-03-04
More gigs and other stuff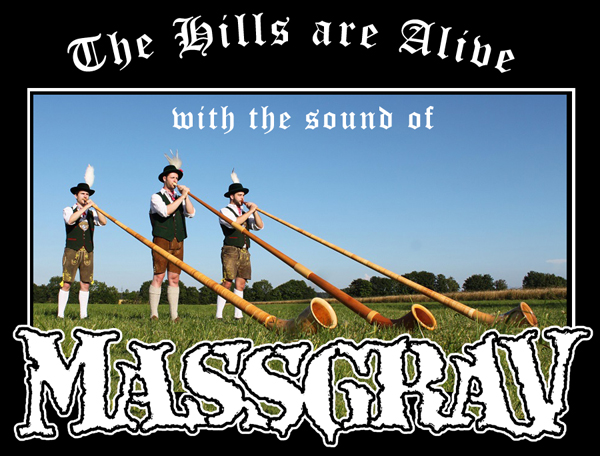 So, as if Poland and Finland wasn't enough for you, we're also going to Switzerland. And there's another Stockholm gig.
Details here
.
What else? We just finished a recording session in the Wolfden studio and we're recording a video this upcoming Sunday. Things are cooking.
2015-02-09
Yeah, we're still doing things
Yes, we're pretty much shit at updating this websit these days - Facebook is oh so much easier, and you get the added bonus of all them likes.
However, there's so much in the works right now, it was time for an update.
First of all, we've got
three gigs
in three countries planned for 2015 so far. We'd love to do a few more in Sweden, so get in touch.
In addition to that, we're also entering the studio next week, so hopefully something worthwhile will come out of that - who knows,
maybe even a short update with photos, you never know.
2014-09-13
Germany giglog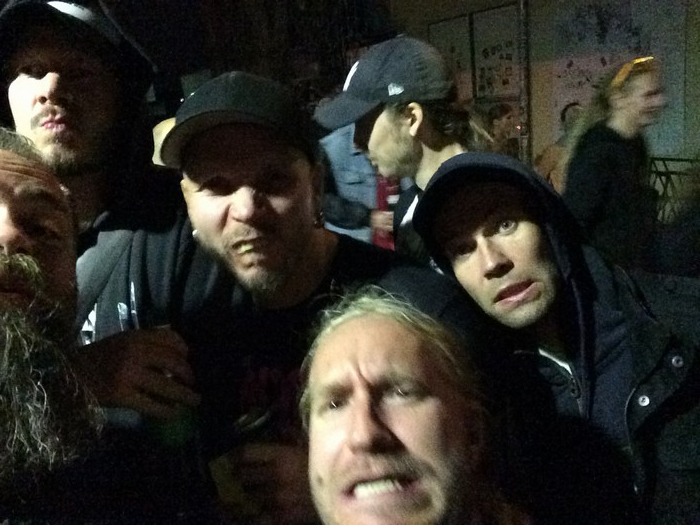 So, we spent last weekend in Germany. We thought you might want to
read about it
.
2014-01-20
Denmark/Skåne giglog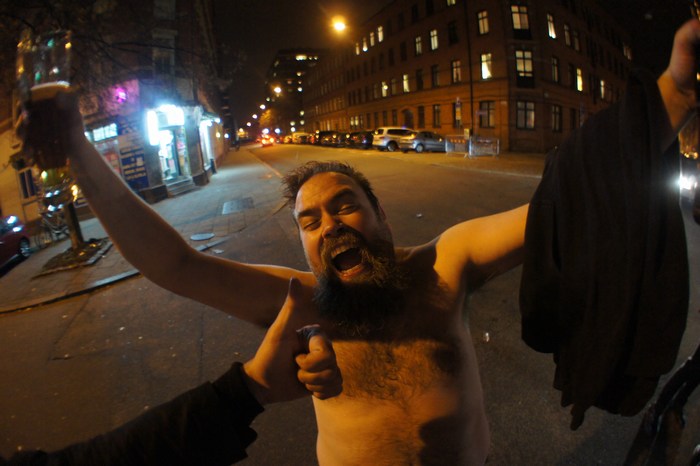 Yet another thrilling episode of your favorite rock stars travelling the globe to make noise and drink beer. Read all about it in
"Going south"
2013-10-09
Ukraine giglog
Here's the report on our weekend in the eastern country.
Ukraine
2013-06-18
Going to Ukraine

In our neverending quest to play in every odd place on the globe, we are heading to Kiev in September to play at the Zverovision grind core fest.
Book your tickets now, as it's pretty likely this'll be our one and only gig in the country, ever.
2013-05-18
Germany giglog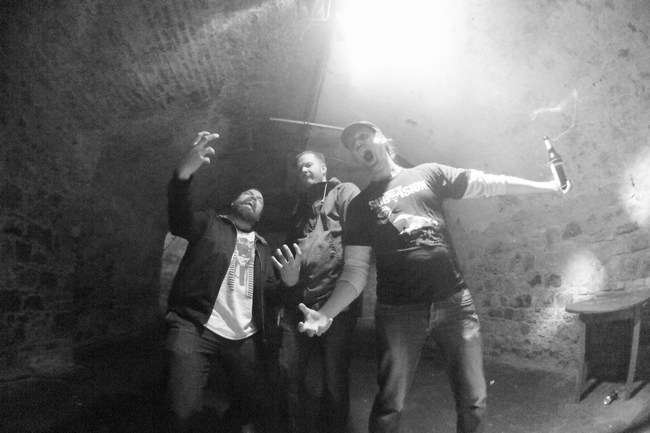 It's taken a while to get this giglog put together, but here it finally is.
Three days in the promised land of döner and beer,
check it out!
2013-04-29
Massgrav at OEF
We're happy to say we're returning to
Obscene Extreme
this year so come see us there!
Other new-ish news: we just returned from a great weekend in Germany, keep an eye out for an upcoming giglog about it.
Also, Maryland Deathfest announced the schedule and we'll be playing at 5 pm on the Saturday. See you there.
2013-03-10
New giglog and shirt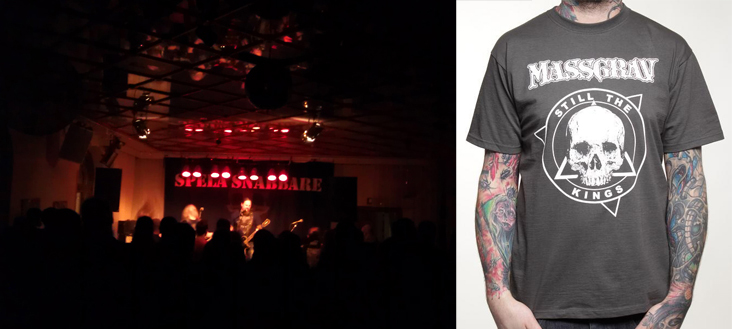 Well, there's a few new things to report. First, we've got the report of us going north up on the website,
here
,
and we also have a new shirt with a Still the Kings inspired print, available in a bunch of different sizes, printed on a nice, gray shirt.
Buy it here!
2013-01-31
Giglog Brazil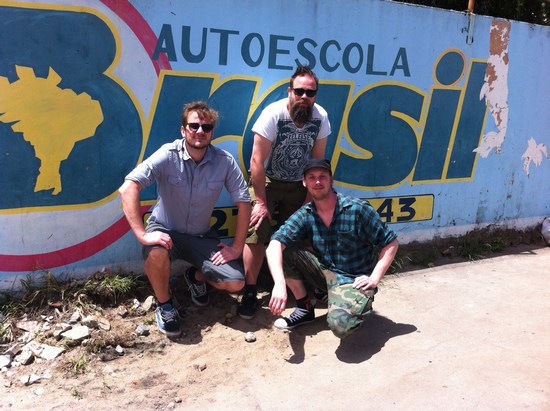 Hope you've got your reading glasses on because this is a behemoth of a giglog! We've been talking about this trip for half a year so chances
are you've been wondering whether we'd make it back alive. Obviously we did, but here's your chance to find out what happened.
Go ahead, punk!
2013-01-05
Upcoming gigs
The
gigs seciton
is now up to date, including all planned gigs in Germany, Brazil, USA and Sweden.
2012-12-17
Giglog Czech Republic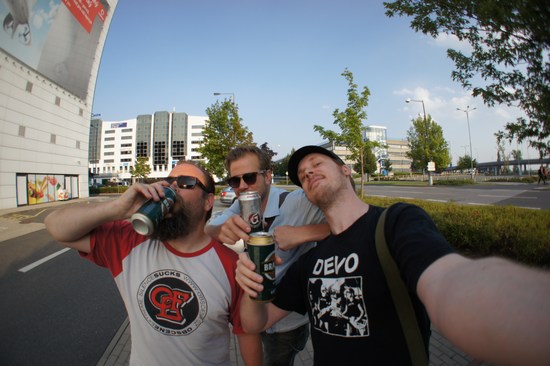 Sweltering heat and free flowing beer seems a distant memory right now, but here's the giglog from this summer's visit at
Play Fast or Don't
in Czech Republic.
The reason this took so long is of course that this text was first published in the
Distortion Faith
zine, and we wanted to give them an exclusive for a wile.
Anyway, for those you you who haven't read it yet, here's another story of us going abroad to make fool out of ourselves with our drunken behavior and
amaze crowds with our faster than fuck musical extravaganza. Text, photos and the whole gig on video -
check it out!
2012-12-13
Massgrav goes north
It's been quite a while since we graced the north of Sweden with a visit.
This time, we're not exactly crossing the arctic circle, but only going as far north as Sundsvall. Check out the
Gigs seciton
.
2012-11-21
Massgrav goes west

It took us a while to get around to it but we're finally gracing the good ol' US of A with a visit. The main reason we're going is that we're playing at
Maryland Deathfest
.
This year, MDF are hosting a seprate venue for grindcore, punk and hardcore bands, so won't even have to mix with the scary, scary metal people. Nice.
Since we want to give the rest of the country a chance to see us as well, we're also playing New York. Yeah, we're not exactly a band who does a lot of long, punishing tours.
We will, however, hang out in New York for a couple of days, if you want to buy us a burger or whatever. Dates are up on the
gig page
.
Oh, and also, if anyone know of a reliable and preferably pretty cheap t-shirt printer in New York, please drop us an email at the Massgrav gmail address. Thanks.
2012-10-02
Still the Kings on CD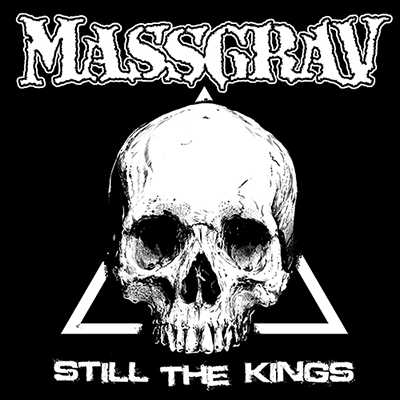 Just in time for the show on Saturday, the CD version of Still the Kings, released by
Selfmadegod Records
,
has arrived. With artwork by super talented
Raf the Might
, the CD version has the same songs as the LP,
but you can put it in you pocket, play it in your car, rip mp3s for your phone - all that handy stuff CDs are so good for.
But it from the merch page
.
2012-10-01
Playing the last Nasum gig ever, on Saturday
For some odd reason, we haven't written much about the Nasum gig here (maybe
odd
isn't the right word, but rather
sad
,
since the reason is spelled l-a-z-y-n-e-s-s (at least we think so, wer'e not great spellers)). You should know by now that if you want to stay up
to date with Massgrav news, you need to follow us on Facebook as well, and we've said plenty about this gig there. Anyway, in case you've missed it:
on Saturday, grindcore ultra legends are doing their very last reunion gig ever and they've been nice enough to ask us to open for them. Well, us,
Skitsystem and Black Breath. The whole thing is free of charge until 21.00 and... although the venue is freakin HUGE, you never know - better
get there early, if not only to be sure not to miss us, who are the first band of the evening. We'll be bringing the new album on vinyl and also
- finally- on CD, plus we've got some brand new shirts nobody's ever seen before so bring lots and lots of cash! This should be
a lot of fun, we're looking forward to it, wearing gas masks all the time to get into that grindcore feeling. See you Saturday!
2012-09-05
Going to Brazil (yeah, just like Motörhead)
Are we going to Brazil? Yeah, seems that way, doesn't it? On January 19th, we intend to play with Nao Conformismo in Macae,
a bit north of Rio de Janeiro, so if you live in that area (and we're talking ALL of South America here, not just the local municipality)
- this is your one and only chance of seing us live, so please drop by.
So, will we disappear forever in the Amazon rainforest? Will we end up in a forgotten nazi death camp? Will we get busted
with kilos of heroin someone else hid in our suitcases, leaving us to rot in a south american prison? Are we getting all of
South America mixed up here? Hey, what can you expect from people who base their entire image of Brazil on record covers by Frank Valdor
(who is german) and songs by Herb Alpert (who is an american that sings about Mexico)? Give us a fucking break. More info when we have it, stay tuned!
2012-08-09
Giglog England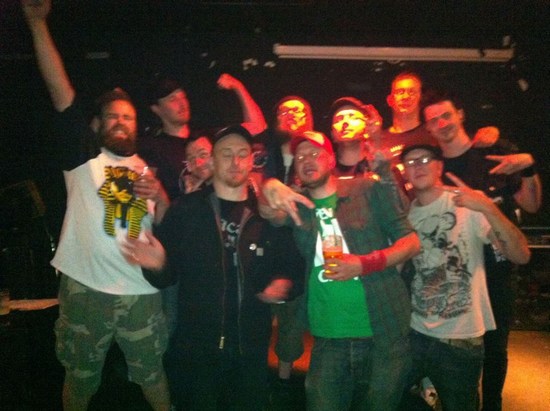 Ok, fucking finally (blame Norse, who's been holding on to his photos like a crazed leprachaun), you can read all about our
U.K. adventure.
.
2012-07-13
Now available:


Friday the 13th - naturally this release saw the light of day today of all days! The recording went smooth enough but
after that, things came to a grinding halt, or something close to it. Well, today, the vinyl version of the new Massgrav album -
STILL THE KINGS
- is finally available. Ultra luxurious packaging with gold embossed cover, printed on white vinyl
(with a limited run on black vinyl - get 'em while they last!) this record is now available. We will not sell it at this website,
so get in touch with
D-takt & Råpunk records
or but it at
Sound Pollution
in Stockholm, or from your favorite distro.
The CD version? We've finally gotten the artwork done, so it's now in the safe hands of Selfmade God Records,
we'll let you know when we know more, mmmkay?
Still the Kings preview
Get a first taste of what the new album sounds like. Here's the first track of the album: Sell your hole for Rock n' Roll
2012-07-12
Next stop - Czech Republic
Short update, soon to be followed by more, hopefully. We're now getting ready to leave for Play Fast or Don't in about two weeks,
come see us there. Our only worry now is whether mr "drive fast or don't", Otto himself, will pick us up at the airport -
it seems like we'll need him if we're to make it to the Pizza Hi-Five gig.
Also, we've got another Stockholm gig coming up, and this one should be a blast. We're opening for Nasum,
at their last show ever. Free of charge - be there early!
2012-05-24
Time for some gigs
Only one week left before we leave for the U.K. now, for a long-ish weekend of snakebite, toad-in-the-hole and chip
butties with bacon (it's a strange, strange place). But before that, we have to give Stockholm it's due share of destruction, join us tomorrow at Klubb Nalen!
Other news
In case you're wondering what the hell else is going on - we are totally sold out of the "Too Fast for Ove" tape,
the vinyl version of Still the Kings is well underway and hopefully we'll get that within a few weeks.
The artwork for the CD version is nearing completion, so hopefully we can get that done soon too.
2012-04-27
One more gig coming up
Hell yeah - it's time to go back to the Czech Republic and pay our friend Otto a visit.
We played the second edition of his festival Play Fast or Don't way back when and now it's time for festival number 9.
These days, the festival resides in a hangar in an abandoned airfield about an hour from Prague.
We're really looking forward to this one, come see us (and a bunch of other bands, like Pizza Hi-five and
the Norwegian hunks in Livstid) if you're in the area (any place in Europe counts as being in the area)!
For more info, check
the festival website
or
Facebook page
2012-04-23
Greetings and Grattis, Stockholm!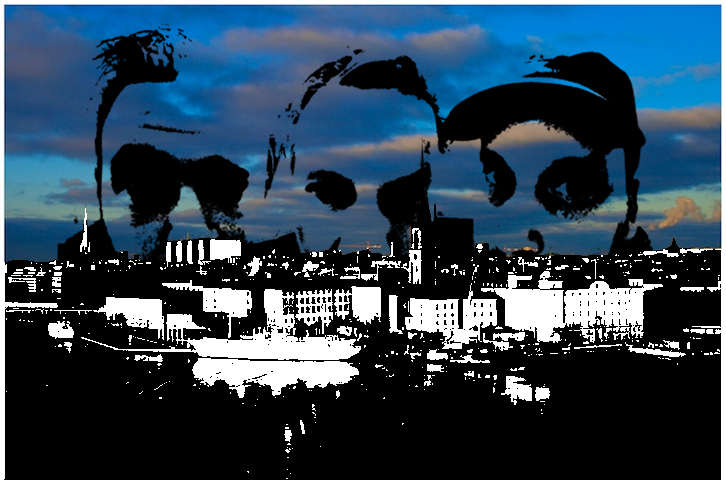 Yes yes, finally! It's been quite a while since we last played our hometown, but now it's time again.
On the 25th of May, we will be paying club
Püssy a go go
at Alcazar a little visit
and
Kronofogden
will be joining us. See you there!
2012-04-13
Giglog Uppsala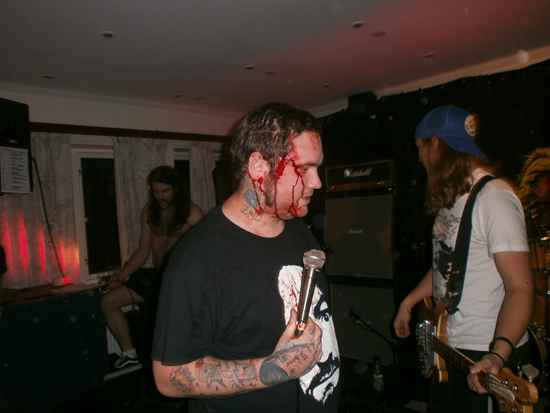 It was blood, sweat and broken glass everywhere. It was our latest trip to
Uppsala
.
2012-04-09
Giglog Göteborg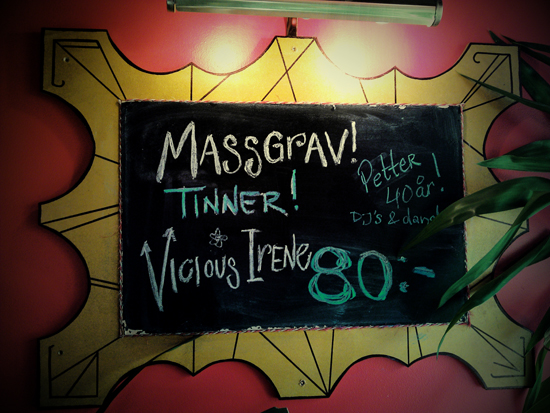 Yeah yeah, we still haven't done Uppsala. It'll happen one day, maybe. Anyway, here's the giglog from
Göteborg
.
2012-03-16
Going to England

Yes, indeed old chap - we have decided to grace the British isles with a visit this spring.
If you're in the area, come see us at one of these places (or why not all
of them, feel free to act like a deadhead, followin us around in a shitty van).
May 31st - Bath, Green Park Tavern, with 7 Crowns and Restarts
June 1st - Mansfield, The Intake with 7 Crowns
June 2nd - London, New Cross Inn with 7 Crowns
2012-02-16
STILL THE KINGS

Finally, after a much prolonged wait and two line-up changes, we return with a new album. Just like our last release,
this album was recorded by the talanted mr Tore Stjerna at Necromorbus Studio and the result is 19 tracks of classic
MASSGRAV style rock n' roll. In all modesty, we've decided to name it STILL THE KINGS.
The vinyl version of the album will be released by Swedish
D-takt & Råpunk Records and is scheduled for Valborsmässoafton,
the last day of April - traditionally a day for Swedes to light fires,
get shitfaced and play with fireworks. We figure we'll fit right in.

The CD version of the album will be released by Selfmadegod Records,
continuing the joint venture that started with the split album with Blood I Bleed.
The CD is scheduled to be released in late May.

As an appetizer for album, a cassette single titled TOO FAST FOR OVE will be
released by Ljudkassett in March, containing three tracks from the album and
one song that will only be available on this tape. Limited to 100 copies, just
because we are assholes (and seriously, who the hell still has a tape player?).

At the moment, we couldn't be happer with the way the recording turned
out and all the good people who have chosen to work with us, recording
and releasing our return to the distros and record stores of music connaiseurs.

Right now, we're busy as fuck, sorting out all these releasing and simultaneously
trying to set up a few gigs and stuff.
To keep up with all this stuff, join us on Facebook or something
2012-01-21
Bäva Göteborg!
We're about to cross yet another Swedish city off the list of places yet
unscatched by the fucking fury of Massgrav. On March 24th, we're finally playing
Gothenburg. Mor info on the
gig page
.
Also, there's a new giglog, the one we forgot to do this summer, for Stockholm .
2012-01-01
Giglog Germany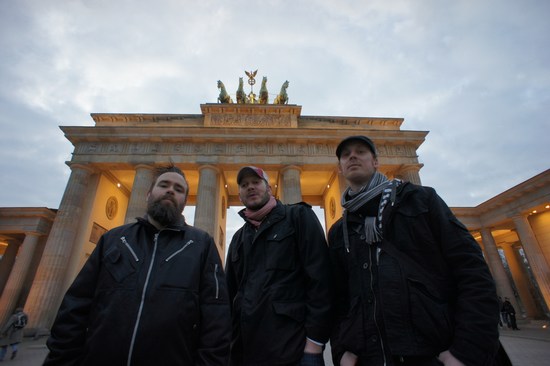 After years and years, it was time for us to finally return to Germany.
It was cold, it was gray, it was... great! Read all about it, as always, in the giglog.
Right here
.
2011-12-05
Ruining 2012 right from the start with an Uppsala gig
It's been a while so we're happy to say we're going back to Uppsala.
This time we're playing with Undergång at their release party and Giesagöbbels are also playing.
All info can be found at the
facebook event
About the Germany giglog... it'll come. Some day.
2011-10-19
Germany
Yes, yes, finally it's time for Massgrav to return to Germany.
We'll be playing
Monastic Doom XXII
at Jugendhaus Kloster in Weil der Stadt on October 18
and on the 19th we're plaing
Köpi
in Berlin.
Spread the word, come have a beer with us and we're looking for advice on what to do in Berlin when you've already seen most of the touristy stuff on previous visits.
Except for drinking until you pass out at Trinkteufel, of course.
2011-06-20
Giglog Karlstad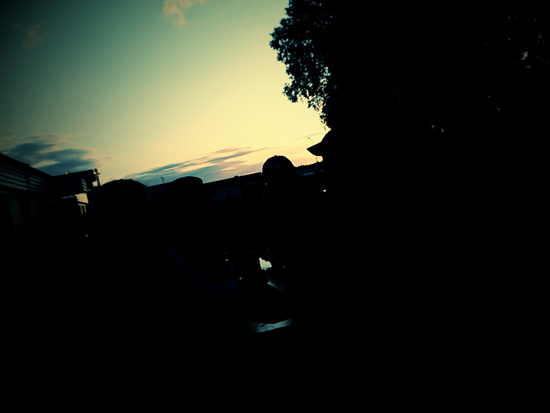 Yeah, another giglog, but not the one you're expecting. We'll get to the Stockholm
gig later on (when we find the camera we used there) but for now, enjoy the story of
us bravely travelling into the untamed country of Värmland.
Read it here
.
2011-06-17
Giglog Nyköping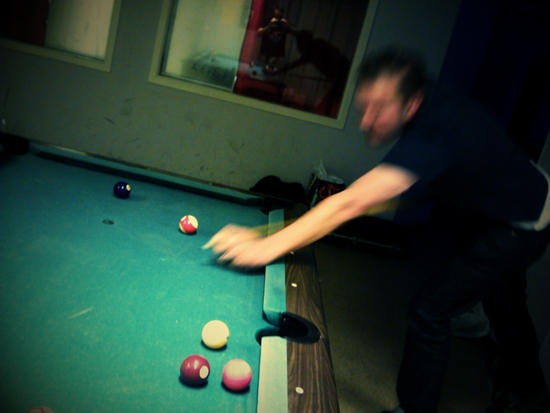 Despite having close to no photos, this one took a while to put toghether.
Let's just say the creative juices weren't exactly squirting...
Read it here
.
2011-04-07

Finally, new shirts!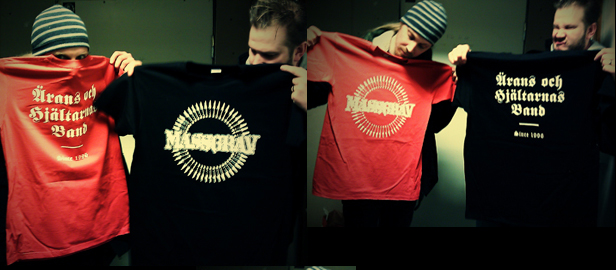 Yeah, we've actually had these for a few weeks but we've been too fucking busy to take any orders.
But no longer - we are now open for business so drop us an email if you feel like getting a shirt, ok.
Available from the
Merch section
2011-04-04

New gig and new giglog
Ok, so here's a mental challenge for all you Massgrav diehards out there - two things at the same time: brace yourselves!
First of all, we've got a new gig coming up, in Nyköping on the 14th of may with a slew of other bands, FKÜ and others.
Second, we finally pulled our finger out and uploaded the
Linköping giglog
- enjoy!
2010-12-20

Giglog Stockholm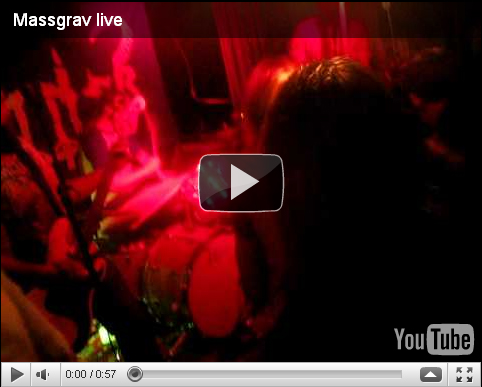 Not much to say, really, but what there is you can read in the latest
giglog
.
2010-12-15

Giglog Sandviken and a new gig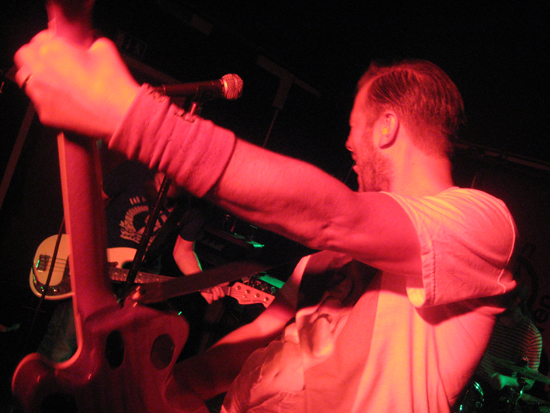 We're getting really fast at this - the giglog from last Saturday is up now,
read it here
.
Also, we've got another gig coming up and since it's being announced in other places, we'll put it here too. We're playing with Discharge in March, in Linköping.
More info here
.
2010-11-16

Giglog Finland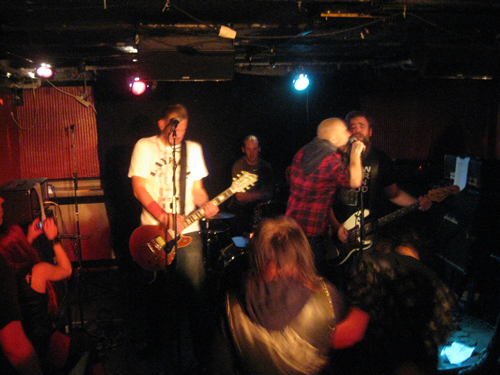 The giglog from our Finnish adventure is done, in record time. Read it
here
.
2010-11-16

Upcoming gigs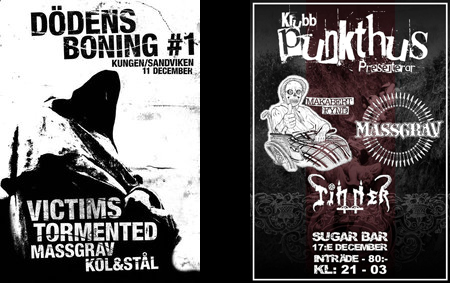 Here's the next couple of gigs we're doing. Finally - a Stockholm show again, it's been about a year since the last one. More info in the
gigs section
.
2010-08-27

Finlands sak är vår
Long at last, we're finally crossing the water to destroy Finland.
Yes, way overdue, the country that gave us Finntroll, Kekkonen and Linda Lampenius will get something back.
In November, we'll be visiting Helsinki and Tampere,
see the gigs section
for more info.
We're also working on getting something together in Stockholm so stay tuned and we'll post info when we've got it, ok?
2010-08-31

We have a new drummer
We are turning into the Spinal Tap of fast music or something - yet again we are forced to get a new drummer.
Grind-Ove is no long part of Massgrav, which sucks. On a much happier note, we are now able to present the new addition to the band: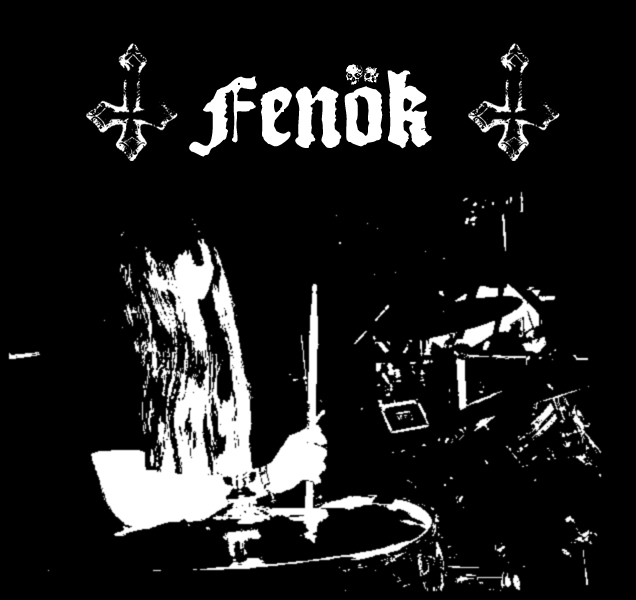 This intense package of fear-inducing hatred and violence has in the past played with bands like Scurvy,
Flyblown and Bombstrike and is currently amazing the rest of us with the incredible speed at which he
learns our old songs. Not that they're complicated or anything, but still.
As you may have guessed, the latest 6 months of doing pretty much nothing, has been directly related to our drummer problems.
We are now operational again and will start writing new stuff and doing gigs, so get in touch if you want us
to destroy that shithole of a town you call home. End of.
Oh, one more thing. None of all the rumors we've heard about Grind-Ove are true.
We still like him a lot and are sad to see him go, he is not in prison, asylum, abroad or religious in any way we know of.
And he hasn't even got a lawnmower, so lay off it, ok?
2010-08-17

Back to school/work/hell SALE
The sale is over, be faster next time.
2010-08-03

Two songs from the BIB split and a batch of reviews available now
Ok, so finally, in case you're too dimwitted (or honest) to already have downloaded the BIB split, 2 of the tracks are now available in the
media section
, as are the initial reactions to this disc.
2010-05-06

BIB split now available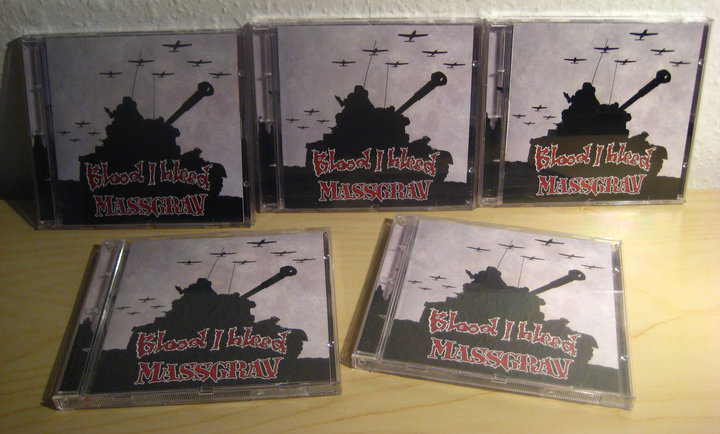 Yeah. Hell yeah. The CD version of the split has arrived and you can now buy it from us. It should be available from the Sound Pollution store in Stockholm too. Buy this and one of the new shirts and we'll knock off 10 swedish crowns off the price or something.
Buy it now! Obey
!
2010-03-12

Merch-O-Rama!
Ok, so the split with Blood I Bleed is on it's way to us so you may want to wait for that, but we now have two new shirt designs hot off the press.
Check 'em out
!
2010-03-12

Hot-ass update!
Well, maybe not, really. But we just wanted to let you know the CD version of the split with Blood I Bleed
that
Selfmadegod
is putting out is very near competion now - all artwork is done and it's on its way to the CD plant. We'll put up graphics
and mp3s and shit once it's available. As for the vinyl version, the dutch speed fiends at
Fast Furious Records
tell us they'll get too it in a while, hopefully in May. So, there. Now you know as much as we do.
2009-12-17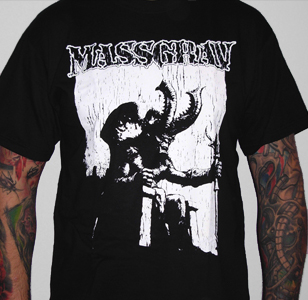 Finally available, the russian demon shirt. Get it!
2009-12-04
No, we haven't been ignoring it, we're just lazy. Finally, though, the giglog from Ove's first gig is up so check it out!
2009-11-09

Another Stockholm gig - all ages this time
Despite our strict policy of only playing to drunk people, we will be doing an all-ages gig at
Kafé 44
on the
1st of December
.
The US band Sex Vid will also be playing. Ok, see you there.
2009-10-28

We're back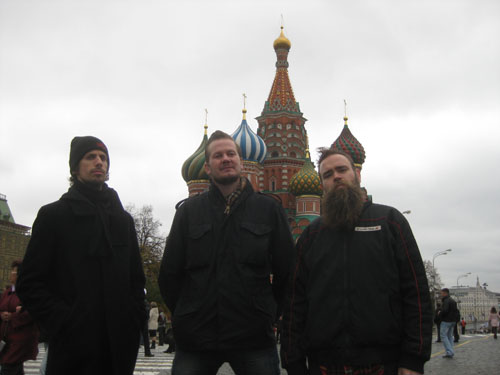 No need to worry - the trip to Russia was a huge success.
All four parts of the giglog are up now
, photos and all.
You can also watch the Moscow gig on YouTube
here
.
2009-09-14

Massgrav does Russia
Ok, provided non of a million possible obstacles stop us, we will be going to Russia in a month for the first Massgrav tour ever.
A nine-month world tour it ain't but neither are you so fuck you!
We'll be playing these places, come and see us if you're nearby.
...the rest of you will have to wait for the giglog, which I'm pretty sure will be memorable
2009-08-17

First gig with new line-up
Ladies and gentlemen, we return to the stage. After a few months of rather lazy and infrequent rehearsals, we are now ready to make asses of ourselves in public. Saturday the 26th of September, we will join
Makabert Fynd
for a show at Snövits Källare. Ringvägen 147, we go on at about 22.00. They sell beer, so they probably don't let underaged people in.
2009-04-15

Indy leaves the band
The black smurf joins Erlando and Conny Slägga in the growing line of Massgrav ex-drummers.
Yes, it's true. We've finally managed to secure enough money to be able to buy out Indy. Legal
reasons prevent us from stating the cause of our parting of ways and we prefer to focus on the future
instead. We proudly give you the new Massgrav drummer: Mr Grind-Ove Wiksten!
Well-known celebrity drummer of Sayyadina, I Quit, Nice Idiot and Purgative Klyster fame, Ove will
now face the greatest challenge of his carreer: to simultaneously try to mimic the unique drumming
style of Indy Grinder and keep up with the less than skilled musicians of Massgrav. Welcome Ove!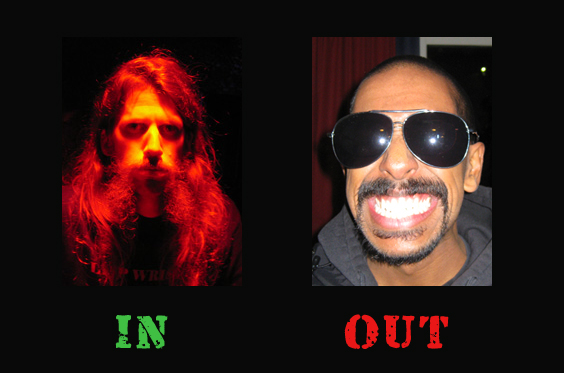 2009-04-01
Ok, we won't be doing the gig in Uppsala either. No, this is not an April fool's joke. Ask us no questions and we'll tell you no lies.
2009-03-18
Ok, the new recording is done. 12 brand new hits!
Check out the Necromorbus studio report by clicking the image.




2009-03-11


Massgrav rehearsing the soon to be recorded new song Mera bruk i baljan, boys

http://www.youtube.com/watch?v=8rsglQ9q2Ho


2009-03-10

Sorry, we cannot do the gig with Makabert Fynd 28/3 in Stockholm due to mental illness.
Massgrav's part in this gig is CANCELLED.
No joke.

2009-03-02
New interview by Masken!
Giglog from the 44an gig!
Photos from the 44an gig!




2009-02-23


Long time, no update - b

ut what the hell, compared to other bands' shitty MySpace pages this site rules.

Massgrav is featured in the latest issue of Zero Tolerance. If you live in Stockholm you might find it at Repulsive Records.
Or just click here for the uncensored version...



2009-02-03
Thanks to the people who showed up for the 44an gig! It was sold out in one hour. Crazy hype!
If you've got photos/videos from the evening, don't hesitate to mail us at

massgrav@gmail.com


Do so and you might

win a t-shirt

of your choice (of what's available at the moment)



Two more gigs confirmed




CANCELLED!

28/3 - Stockholm at Snövit, with Makabert Fynd -

CANCELLED!


8/5 - Uppsala at GH Nation with Diskonto and The Unkinds
More info coming soon!

2009-01-26
Tinner cancelled.
We're looking for another band to replace them, but it looks like you have
to cope with Massgrav and Sayyadina and that's it.

2009-01-04
Finally, we're playing in

Stockholm

again!
January 29 at Kafé 44 together with Sayyadina and Tinner.

And we've got

new shirts

! Check the merchpage for info.

Also, in March we're entering the infamous Necromorbus Studio
(home of Watain, Funeral Mist, Ofermod etc) to record a bunch of new songs.

GIG AT KAFÉ 44

--------------------------------------

NEW T-SHIRT