Massgrav at Kafé 44, Stockholm, January 29 2009
Read the giglog as well!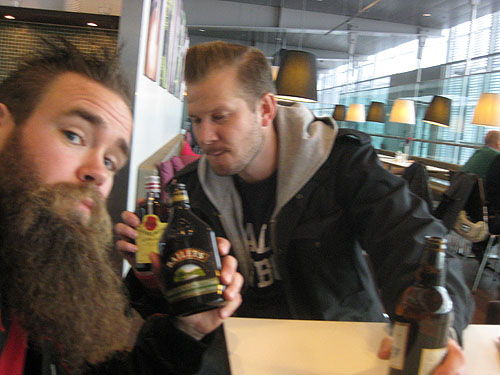 Stocking up on stuff that will take the edge off things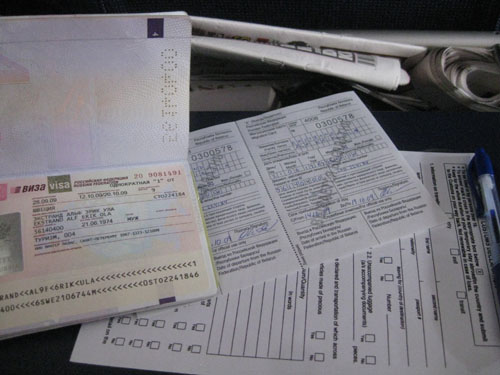 Paperwork. Tons of it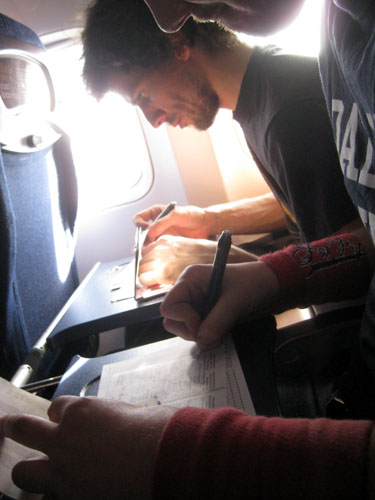 Ove and Norse, hard at work with filling out forms, being nervous about customs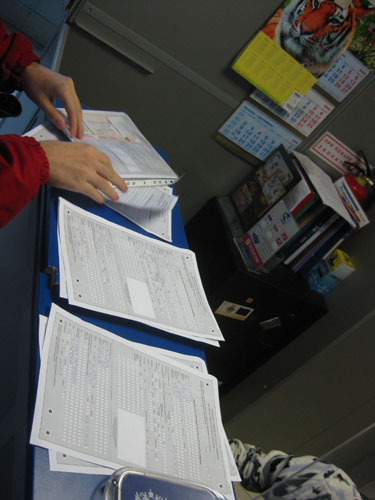 More paperwork - Max is filling out visa registrations in triplicates. These forms are INSANE!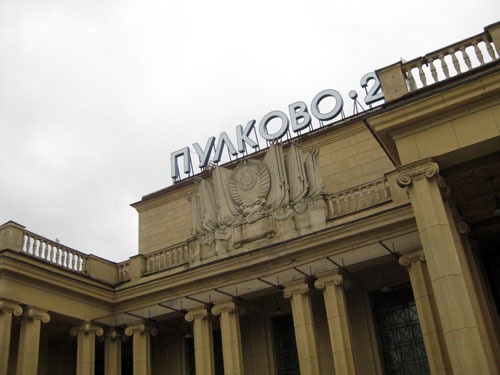 Pulkovo 2 - cyrillic lettering, the hammer and the sickle, what more can you ask for in airport design?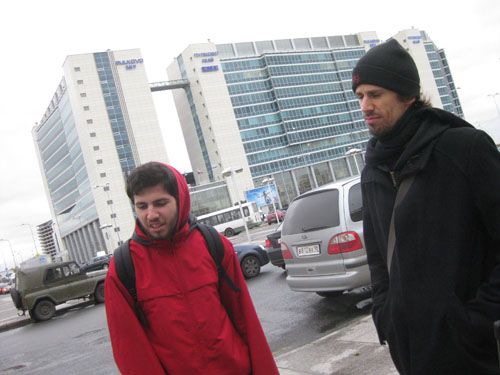 Our fearless tour leader Max makes a typical Max face. Ove... makes a face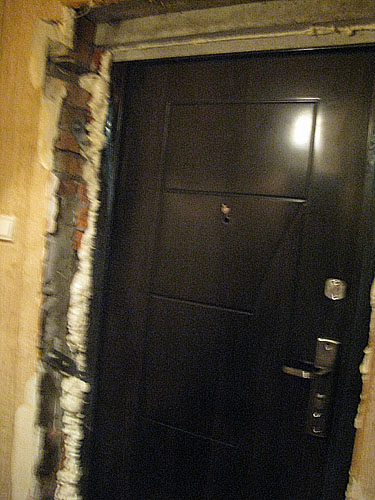 The new steel dor of Nikitas apartment, expertly fitted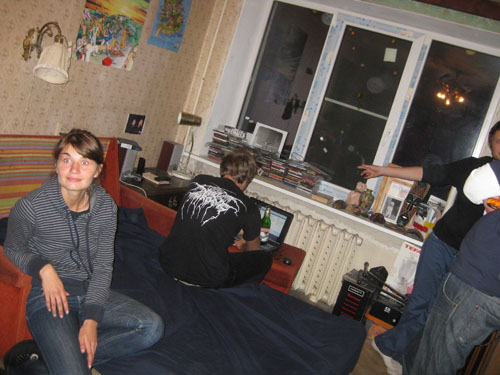 Marina looking sharp, Nikita is looking for grindcore on youtube and the others are just hanging out, drinking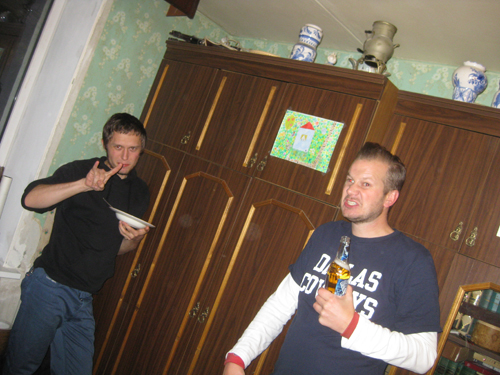 Zorka-Max and Norse, Nikitas place.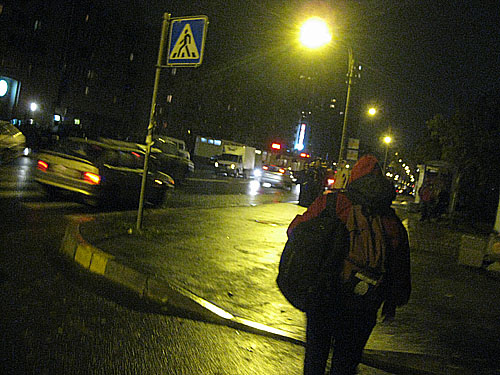 Heading for the night train, Max leads the way (normally, he'd be 30 meters ahead of us all the time)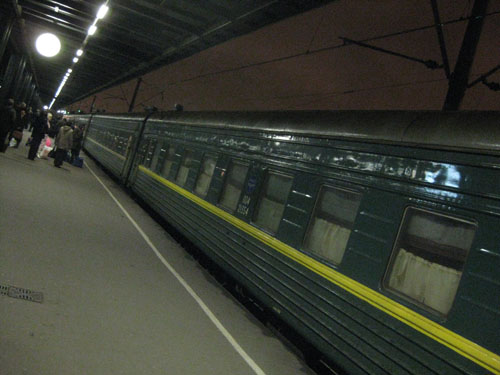 Russian trains, the hard way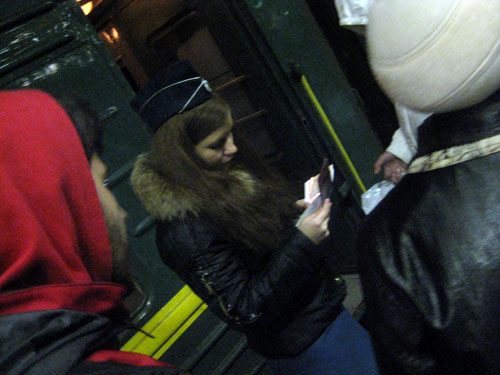 Train attendant, checking passports, tickets, paperwork. Great outfit!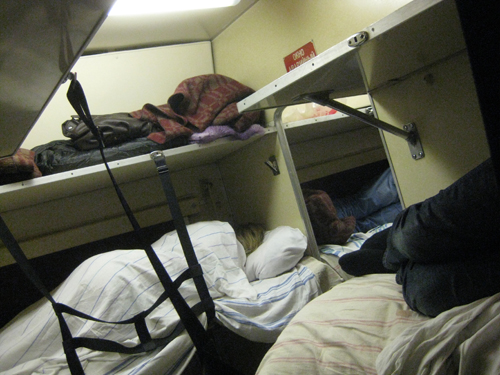 People fucking everywhere, sleeping strapped into their harnesses.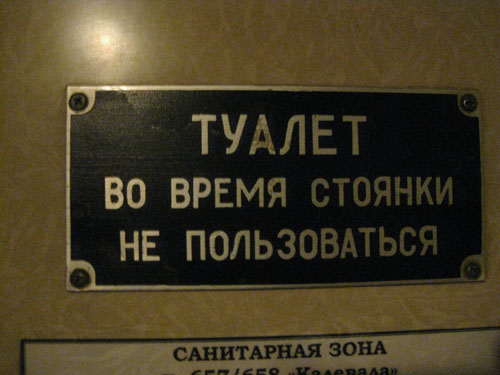 Please note, very important! This sign probably says "we'll lock this door as soon as you need to take a piss"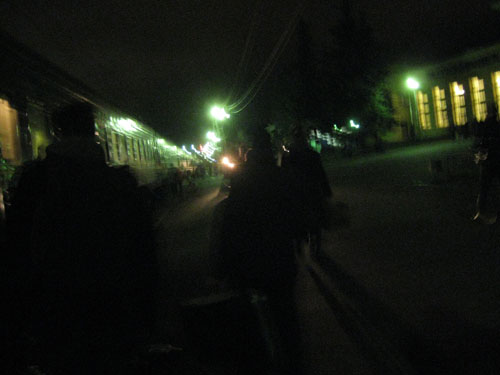 Petrozavodsk at 06.00. It's grim up north.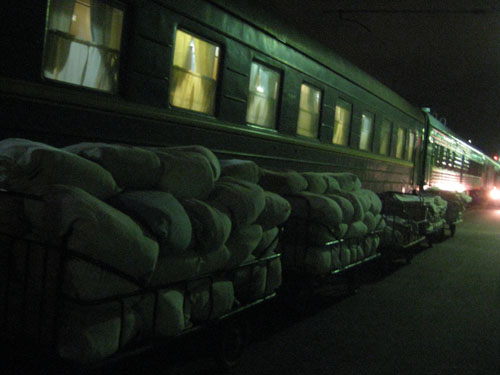 Body bags? Sacks of laundry? Who knows?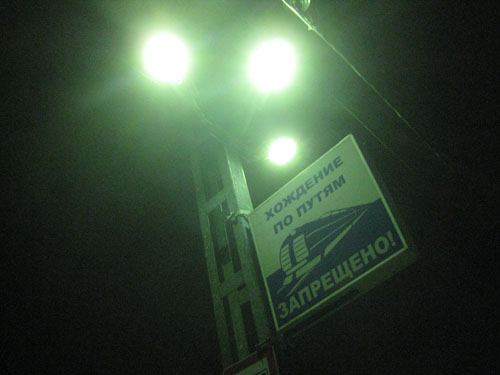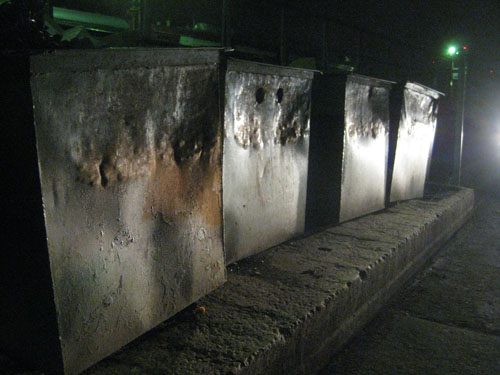 This is where our van was parked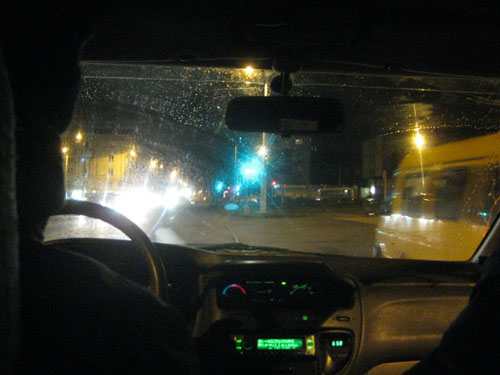 Going to Andrejs apartment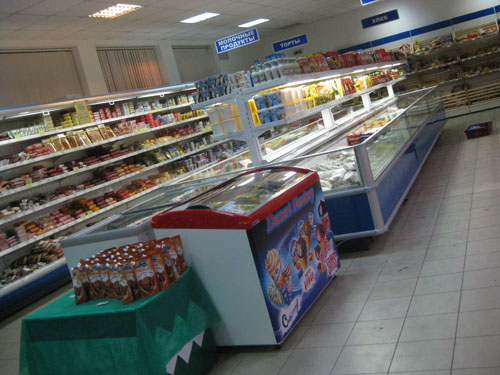 Shopping for breakfast in Petrozavodsk - luckily a lot of stores are open 24/7 all around Russia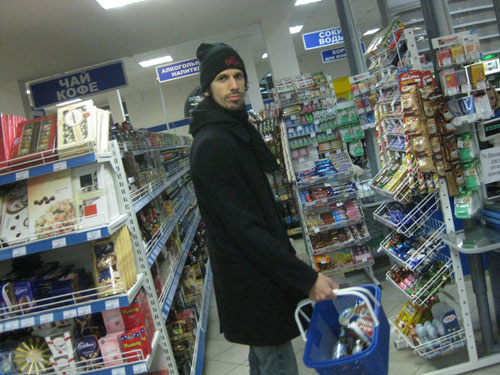 Ove stocks up on essentials - beer and youghurt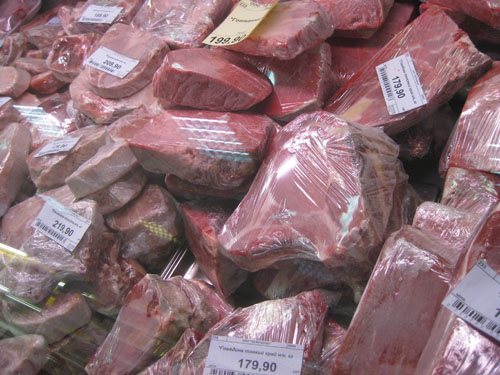 This war will be won by meat eaters!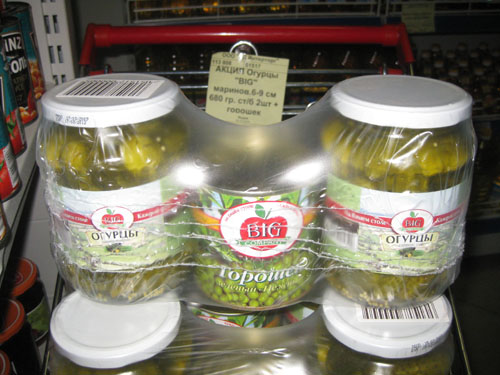 The ultimate Russian party pack! Pickled gherkins and canned peas. Just add vodka! (more on this in the sunday giglog)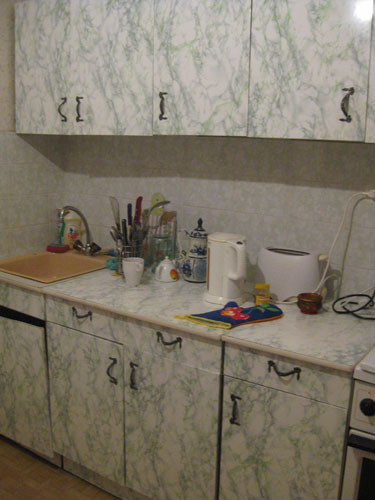 Andrejs kitchen, the epitome of cool!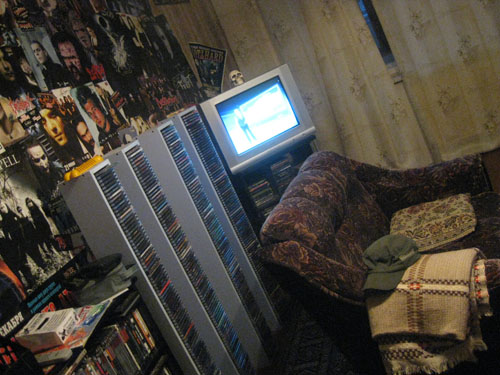 Andrej's livingroom, not quite as cool (a bit too many Moonspell posters). The cd collection go the official Norse seal of approval though.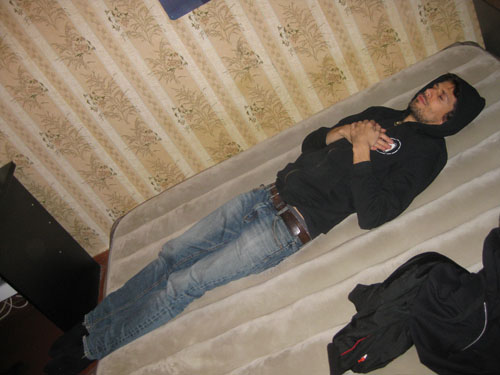 Ove instantly fell asleep in the Misfits position.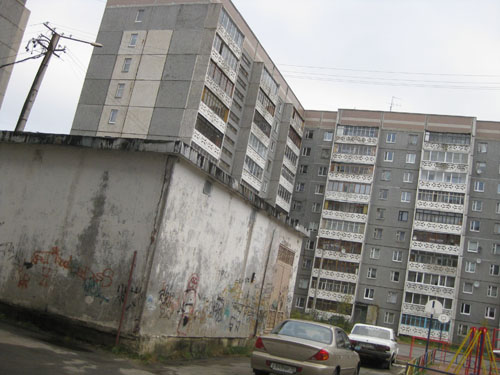 Ok, so this is where Andrej lives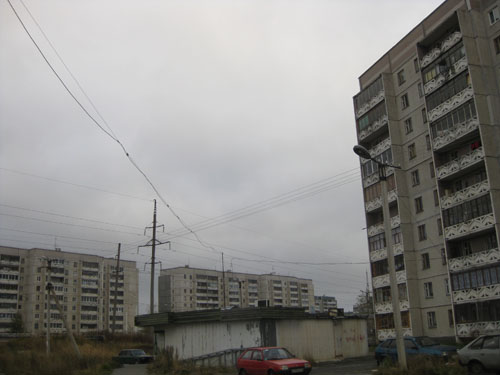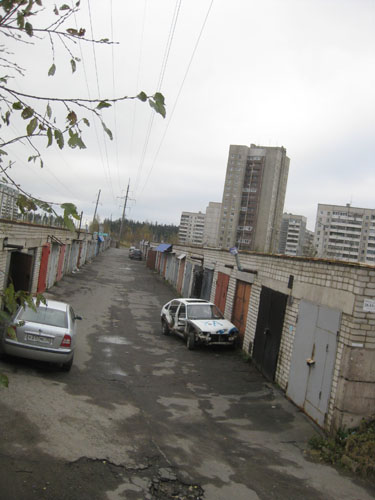 Walking into town, some garages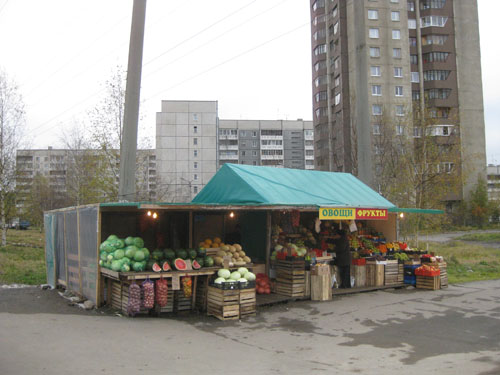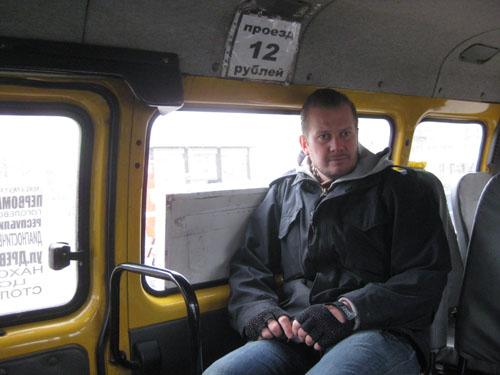 12 roubles - 3 SEK - 0.25 euros, will take you in to town on the mini bus service. For a 20 minute ride, that's an ok price.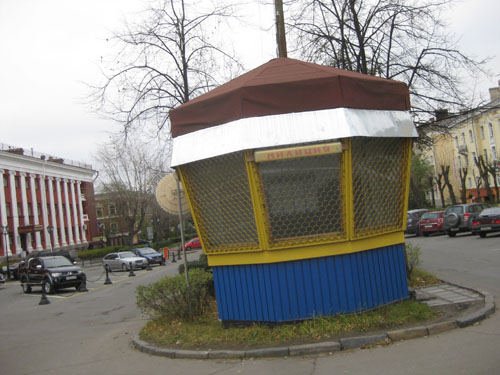 Traffic warden kiosk. Good looking stuff.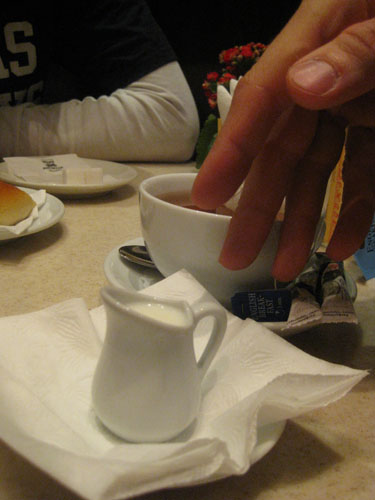 Ove managed to find the smallest milk pitcher in all of northern Russia



The abandoned tractor factory, main entrance, with the pride of the production line displayed, or something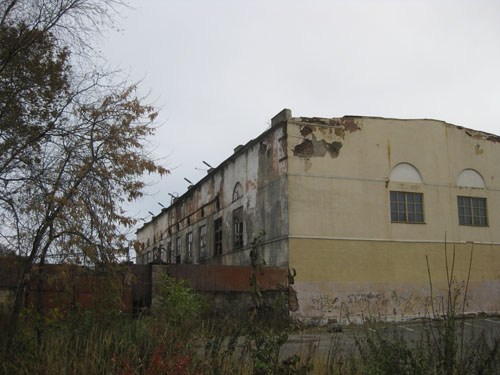 Yeah, this place was open early this year. Ok...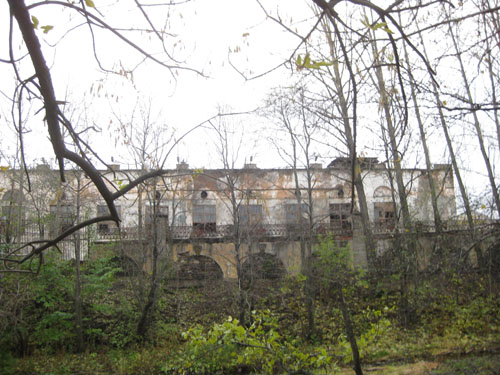 Another view of the GIGANTIC factory.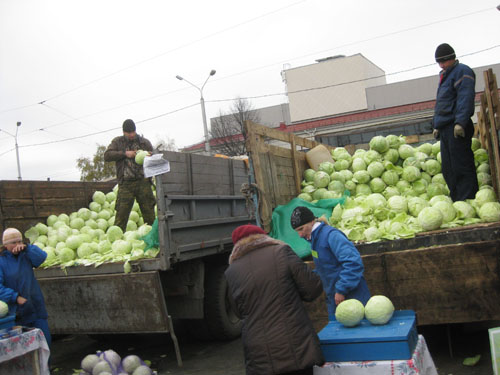 Grocery market. These people sure like their cabbage.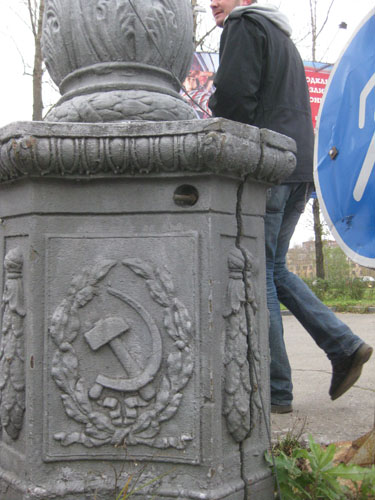 Old school stuff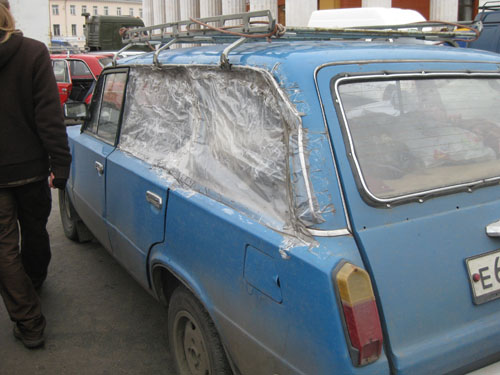 Crafty...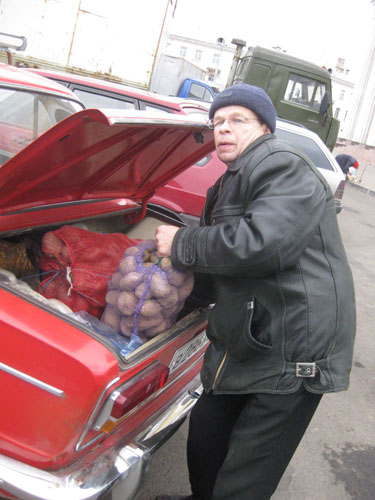 Grocery shopping, Petrozavodsk style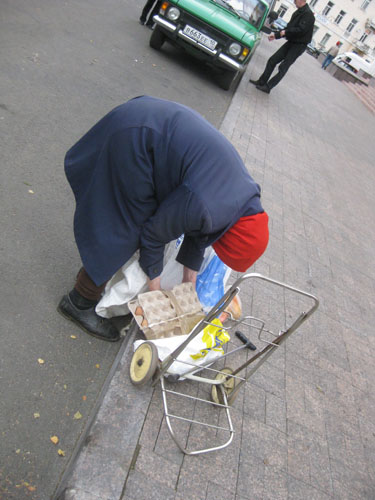 Grocery shopping, Petrozavodsk style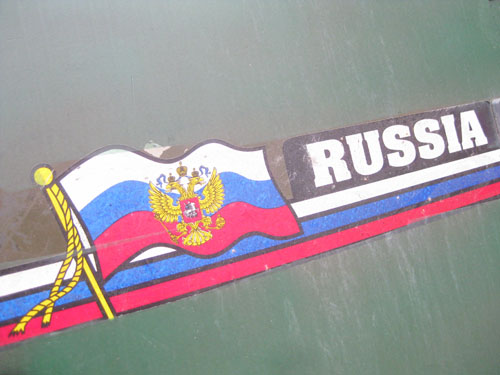 In case you forget... we're in Russia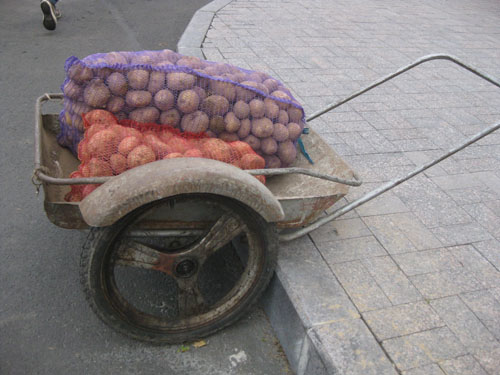 Grocery shopping, Petrozavodsk style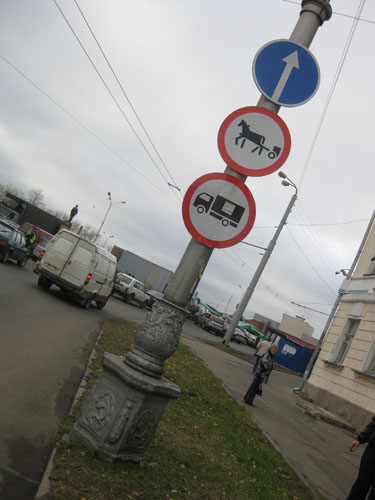 Ok, no horse-drawn carriages in the market, please respect this!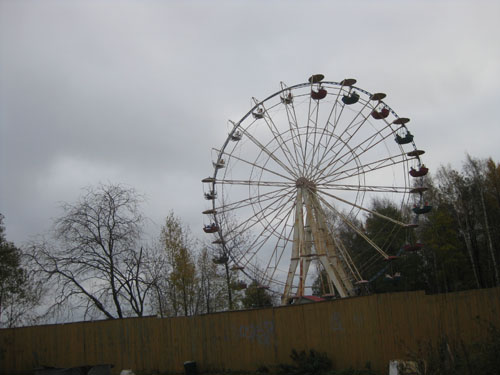 Derilict ferris wheel down by the lake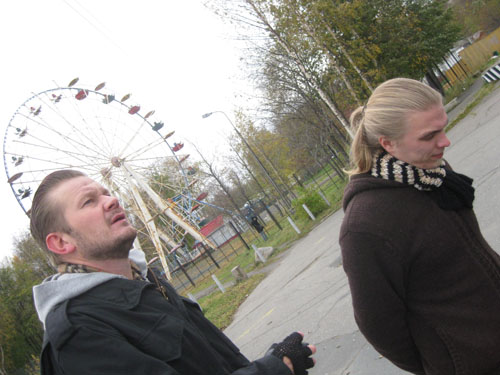 Norse and Andrej, checking out the sites down by the lake.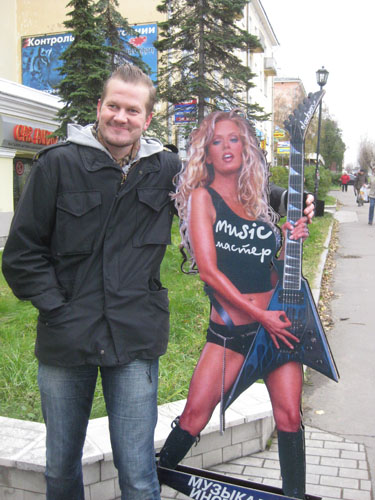 Norse, checking out the sites outside the Petrozavodsk music store.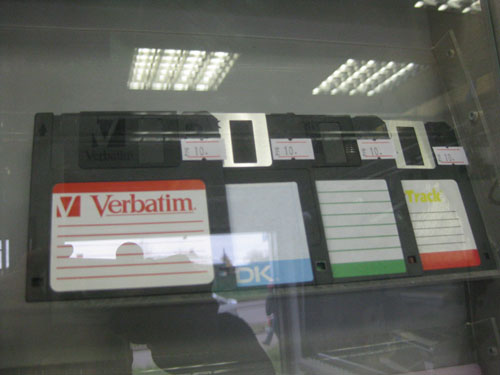 Floppies... ok. We stopped using those a while ago.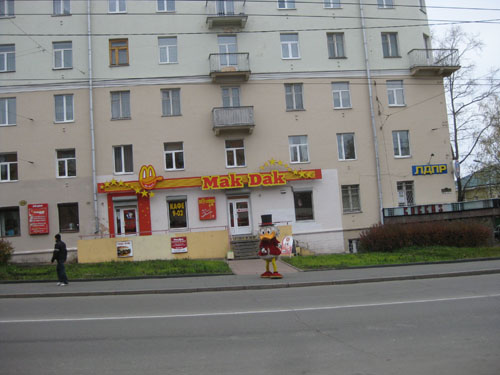 Who needs McDonalds? I guess these guys haven't seen that "fuck mcDuck" shirt. Or maybe they have?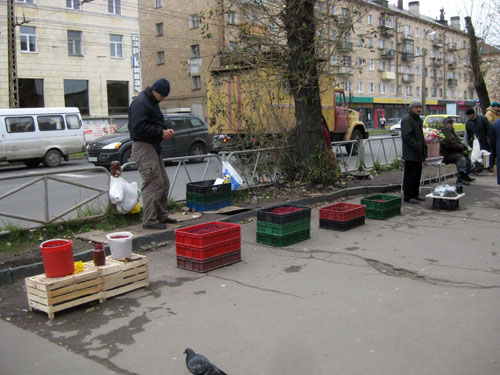 Making mega bucks, selling cranberries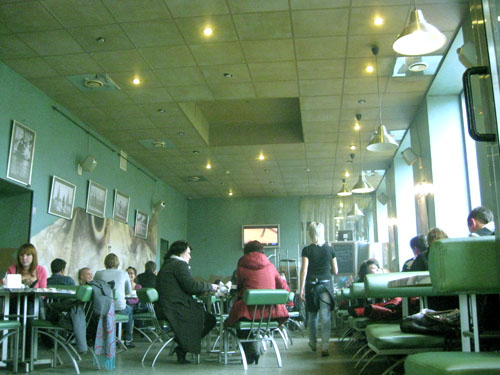 Lunch diner, complete with retarded waiters and air so smoky you could cut it with a knife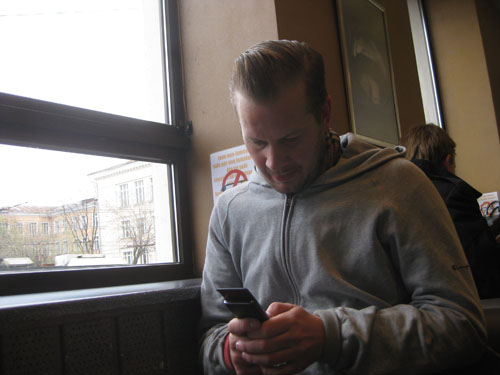 Please note the no smoking sign, as we sat in the non smoking section. This was not separated from the "smoke like a russian coal power plant chimney" section in any way whatsoever, apart from the signs.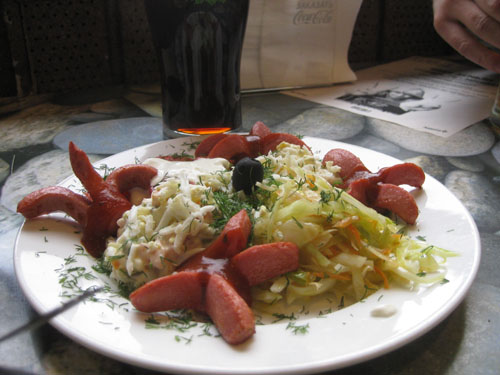 Andrejs food, looking very russian and rather tasty.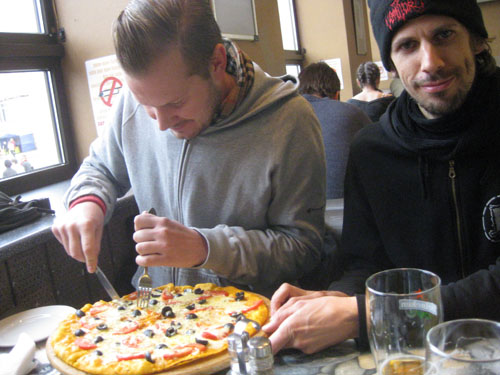 Ove helps hold Norses spinning plate (that's what you get when you order a family sized pizza each)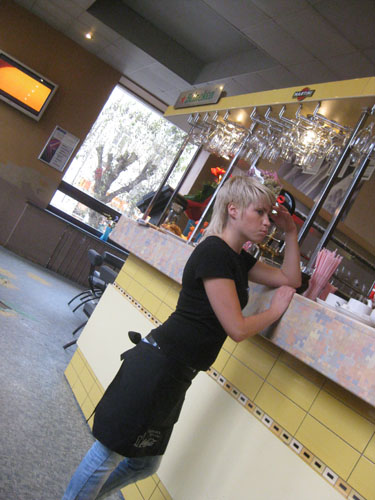 Petrozavodsk Jenny Walroth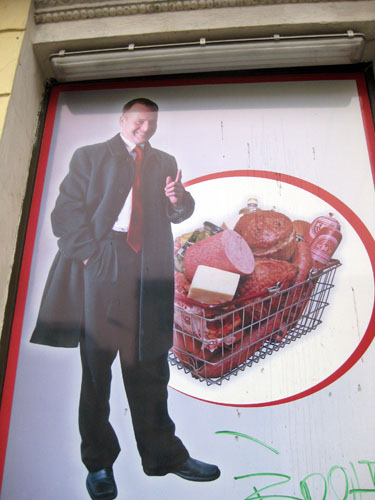 This war will be won blah bla blah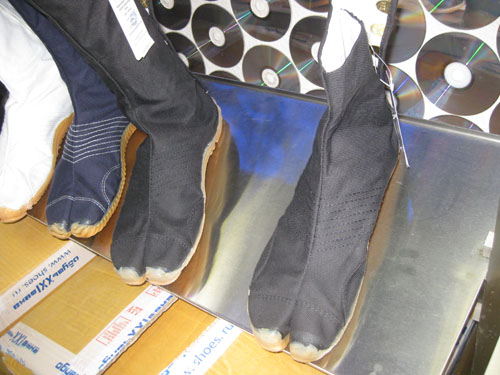 Shoes that make your feet look like cow's feet. What will they think of next?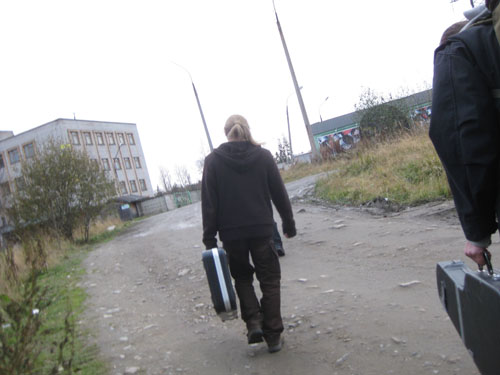 Andrej leads the way through the muddy streets of the Petrozavosk suburb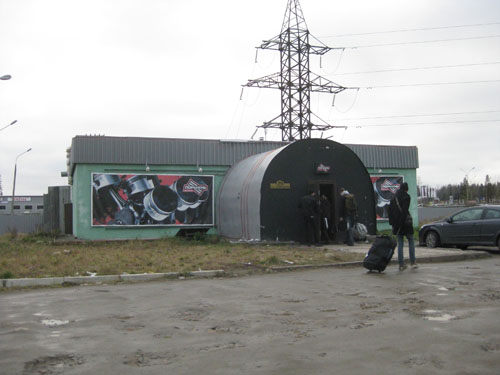 Club Porschen, our venue for the night. Andrej said it was really nice there in the summer since they have a "nice backyard" where you can drink beer.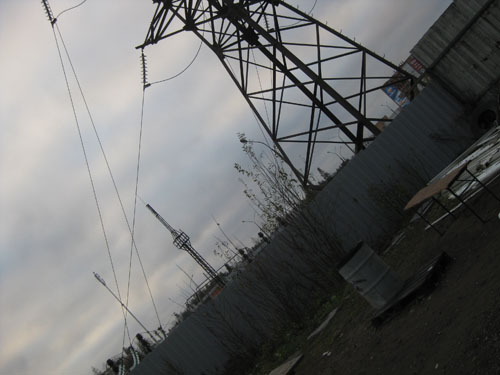 here is that backyard.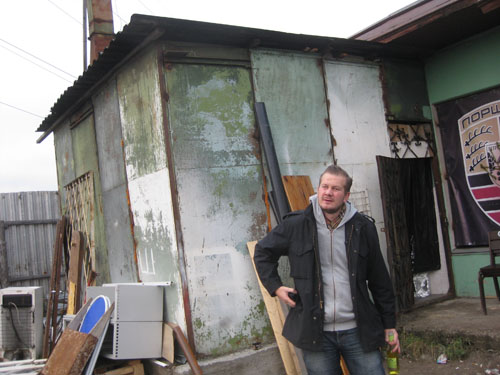 Norse takes in the view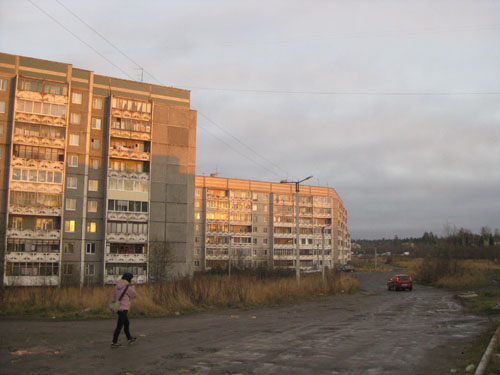 Svart katt, vit katt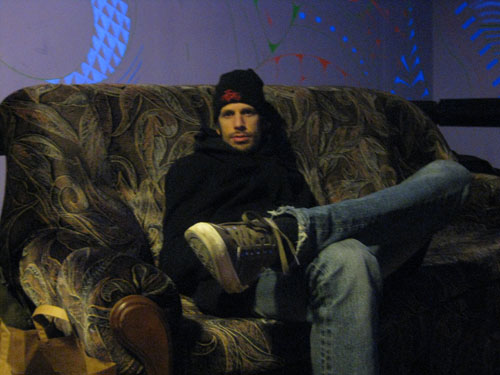 Ove relaxes in the rave den. It was pretty cold.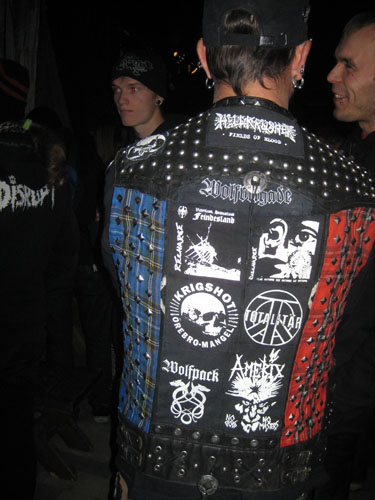 Swedish bands are all the rage in Petrozavodsk.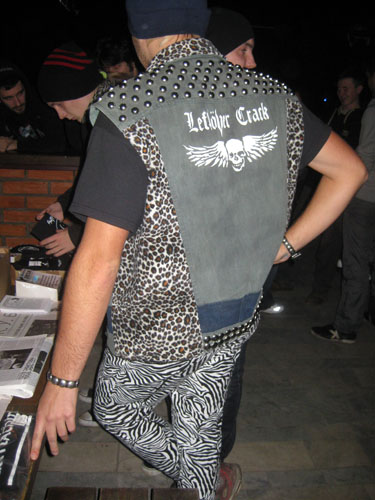 So is animal skin. This mix hurts my eyes!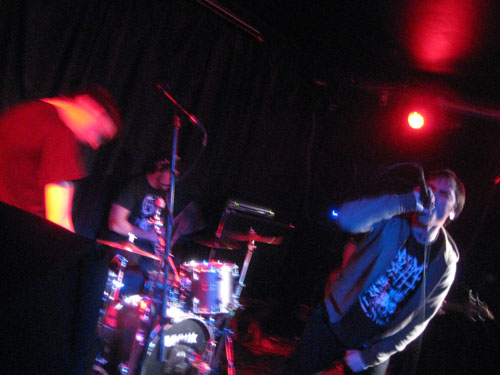 The Minc rock out.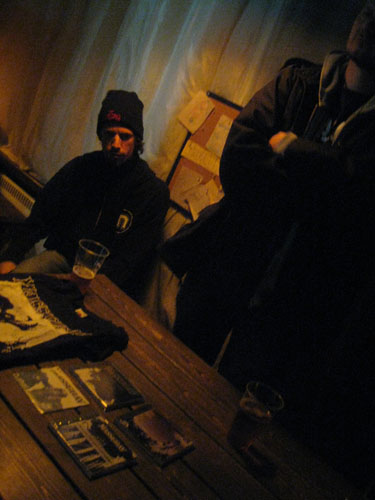 Ove, raking it in at the merch table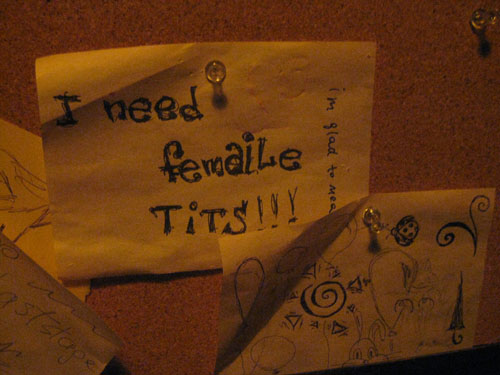 ...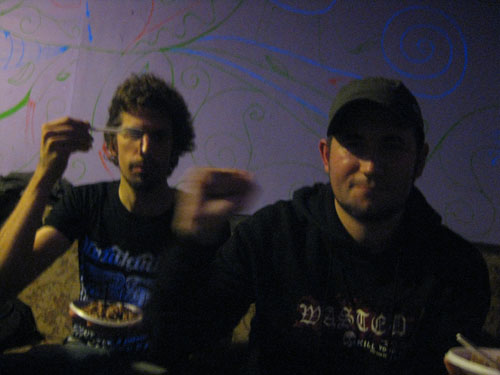 Ove and Sasha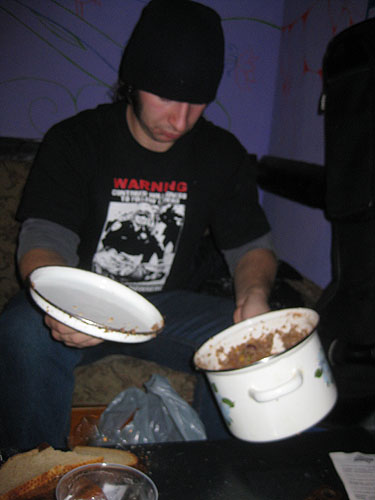 Heere's dinner!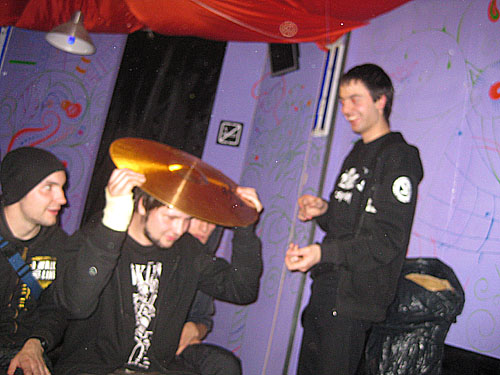 Spex!



Time for another night train.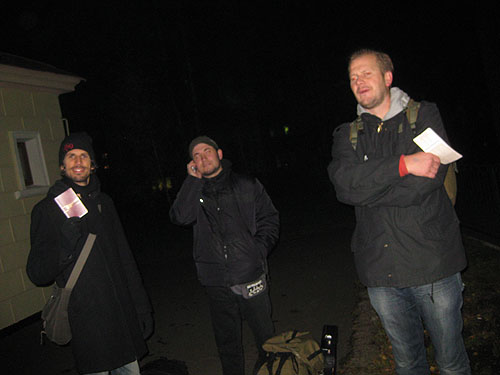 Ove, Sasha and Norse, getting ready for the train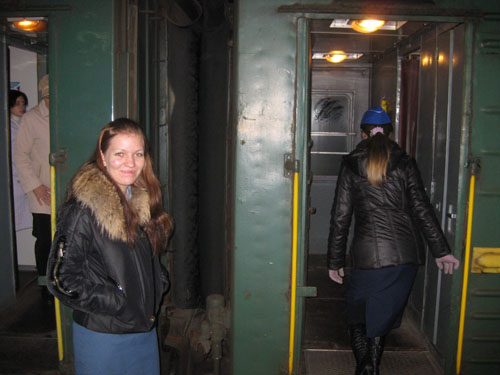 One nice lady, happy to have her picture taken, one nasty lady, not wanting to have her picture taken. Some russians believe you steal their soul when you take their photo. Or is that indians?