Sunday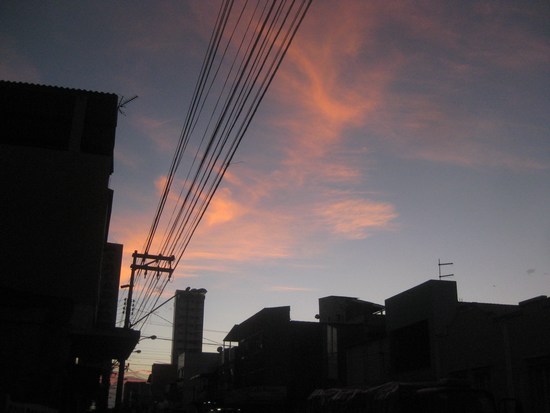 Dawn in Macaé, waiting for the bus to Rio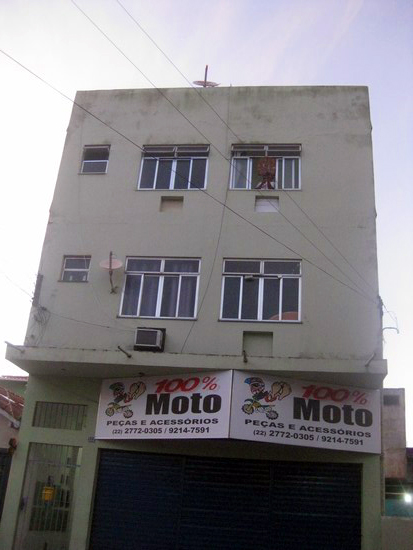 This is a photo of a man holding out his caged bird through the window to give it some air. You'd also see some people walking their birds, still in the cage. Weird.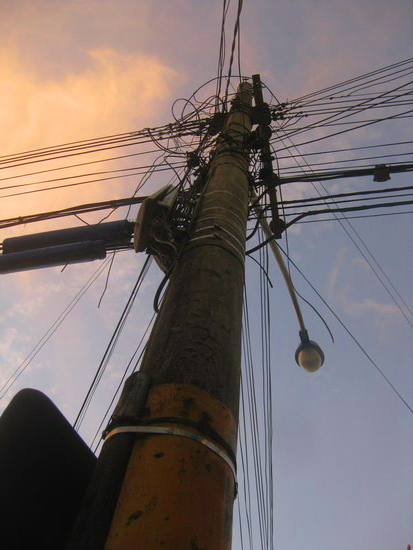 Did you know: Brazilian electricians have the highest suicide rate in the world.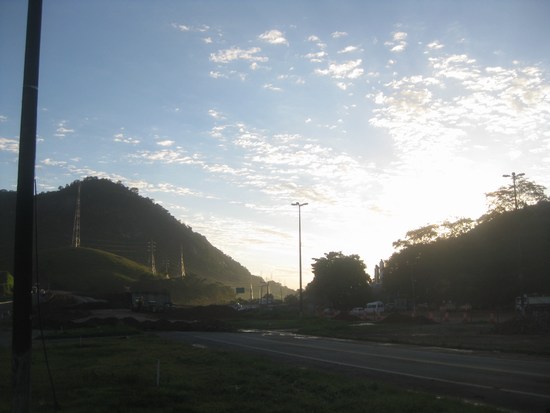 Some breathtaking scenere on the way to Rio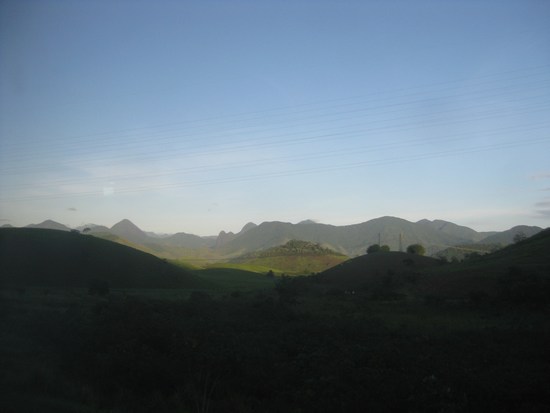 Nånstans där ute finns dom: de dimhöljda bergens gorillor!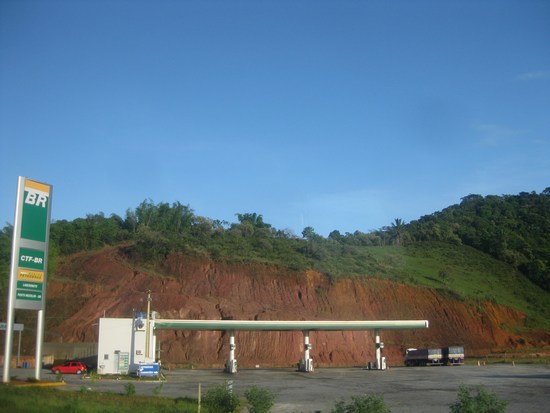 The three colors of Brazilian nature. Blue sky, green green vegetation and reddish earth. Yeah, really, this is the best photo of it that we managed to get. Sorry.

Rio area graffiti - very peculiar tags, very pointy and square-ish.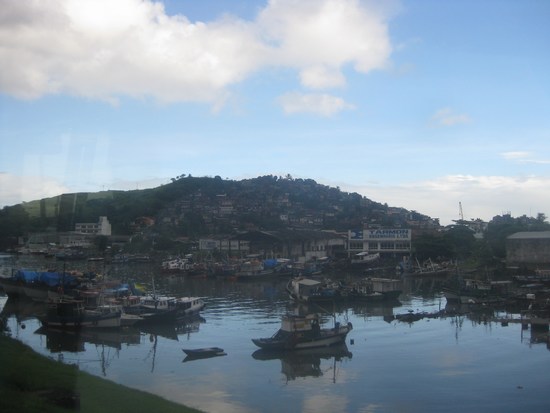 The Rio harbour area - everything from shipyards building tankers to places like this.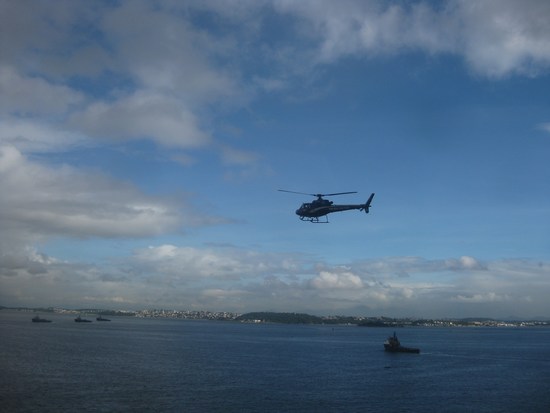 Bear in the air - getting dangerously close to the bridge. Maybe having heavy guns attached to the chopper makes you cocky?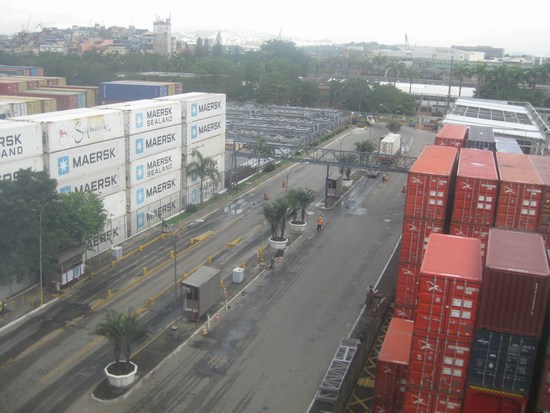 Container city, like something out of a Gibson novel.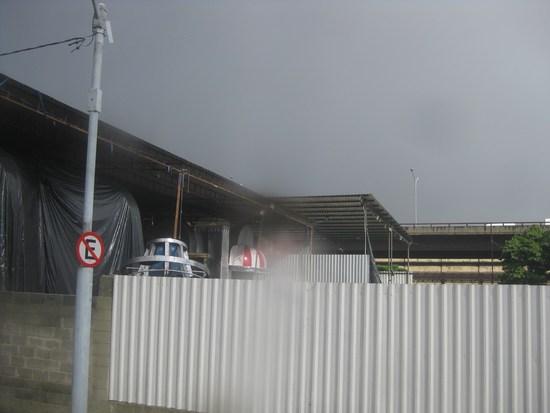 Exceptionally bad photo of the area where they store carnival floats.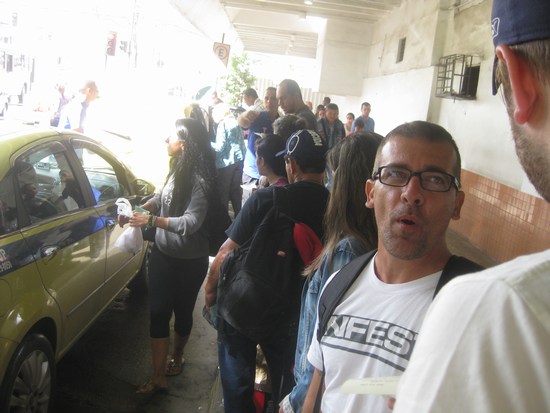 Taxi line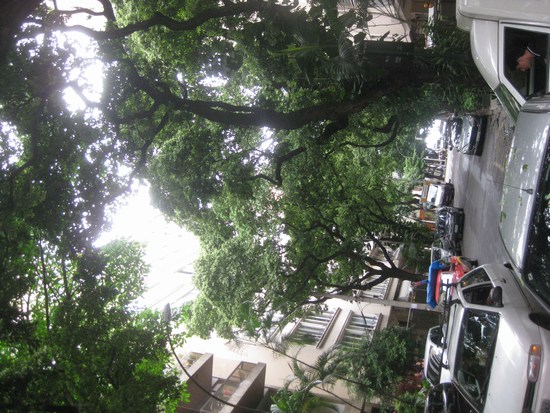 Lush streets in Copacabana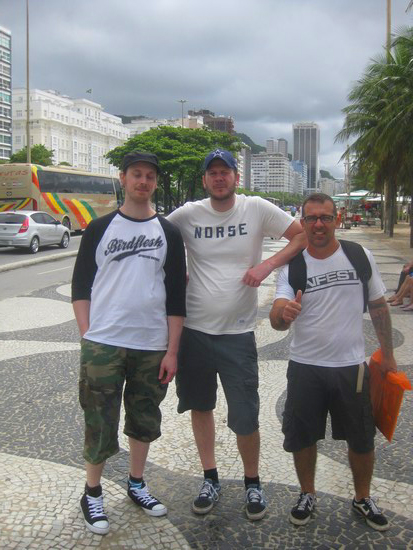 Fenok, Norse and Fred on the world famous sidewalk of Copacabana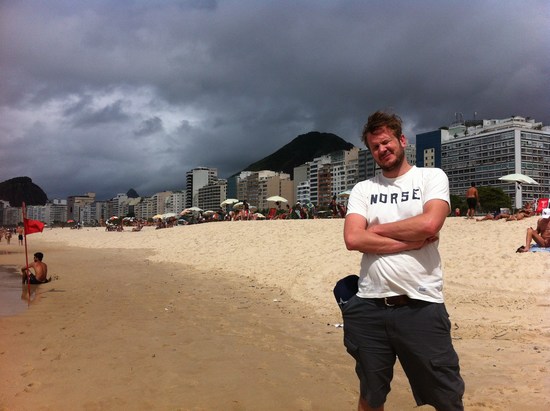 His name was Rico, he wore a diamond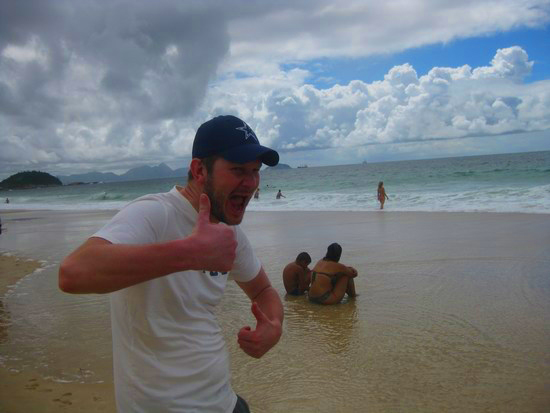 Who could ask for more?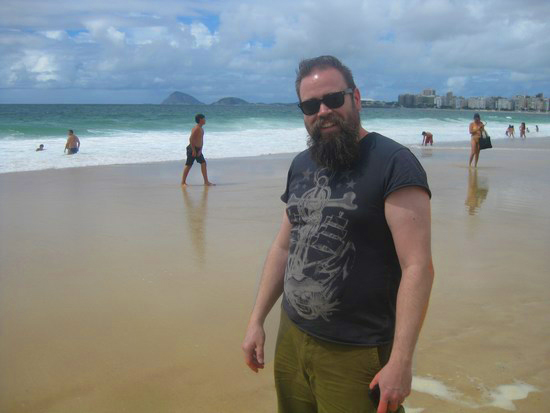 At the Copa, Copacabana

...and Fenok kept singing to himself; "his name was Fenok, he played in Massgrav"...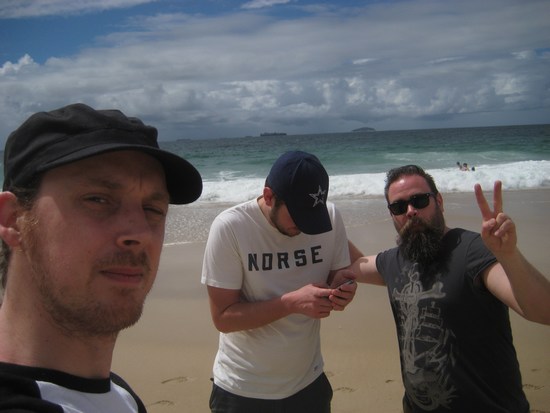 Bunny ears FAIL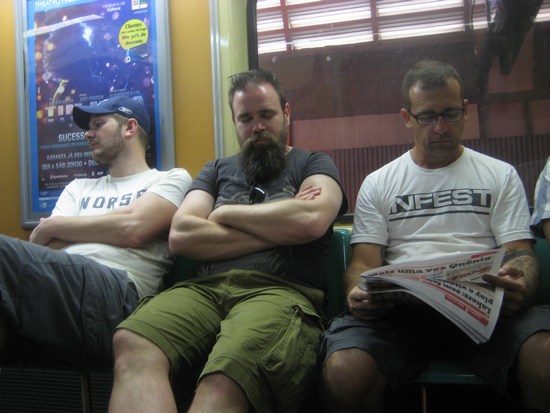 Sleeping on the subway

The man from Ipanema, phoning home to brag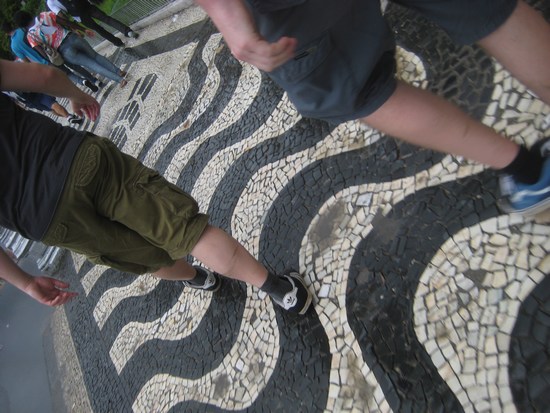 More famous sidewalk patterns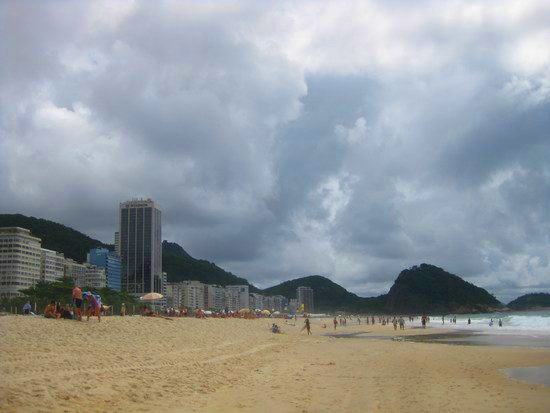 Yeah...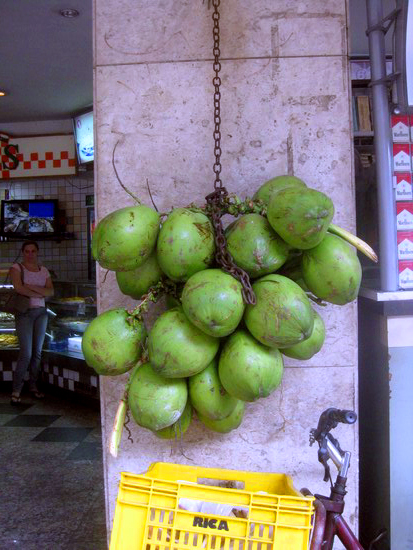 Fresh fruit for rotting vegetables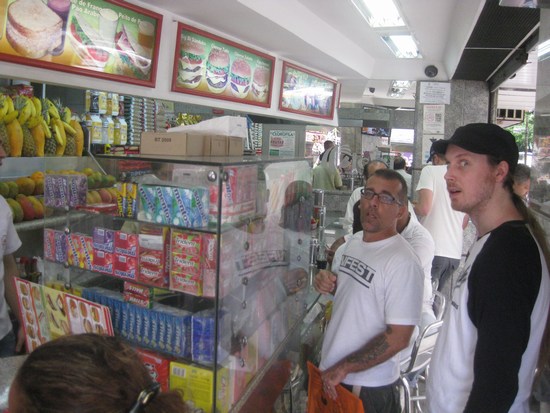 Fred, helping Fenok order stuff at the corner juice bar.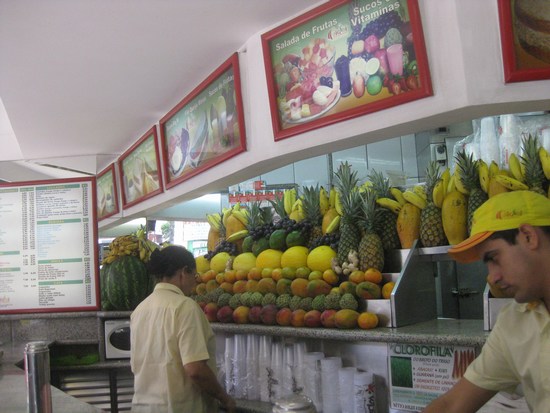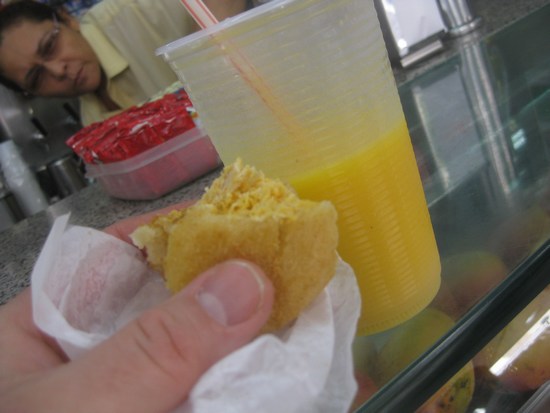 Great food and the BEST damn juice in the world!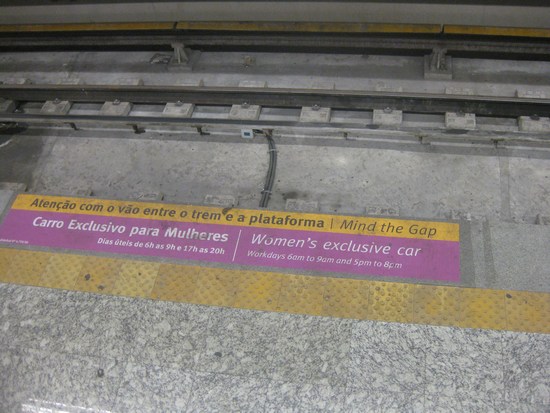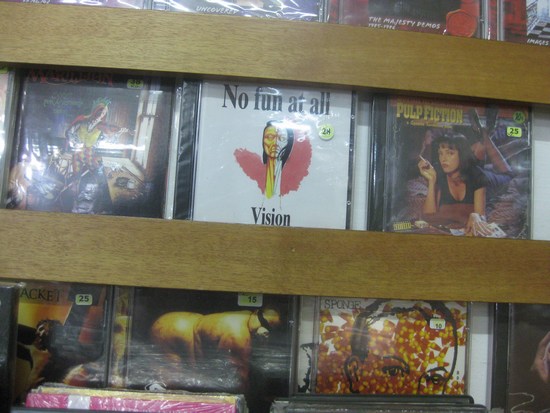 A bit of an unexpected find in the "Headbangers" store. It's a long way from Fagersta to Rio.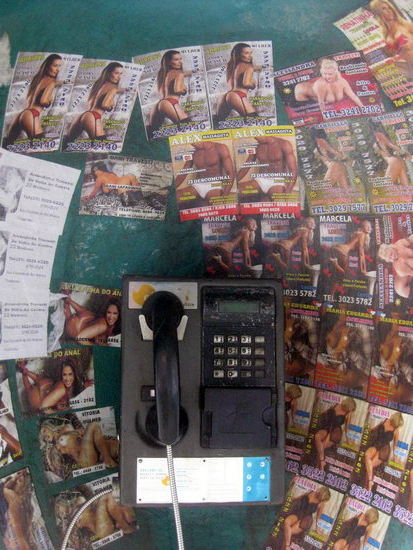 Rio phone porn - ta för dig och blunda är allt du behöver.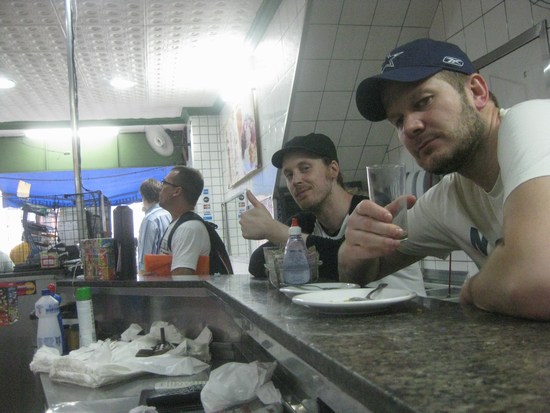 Waiting out another rain shower at a coffee bar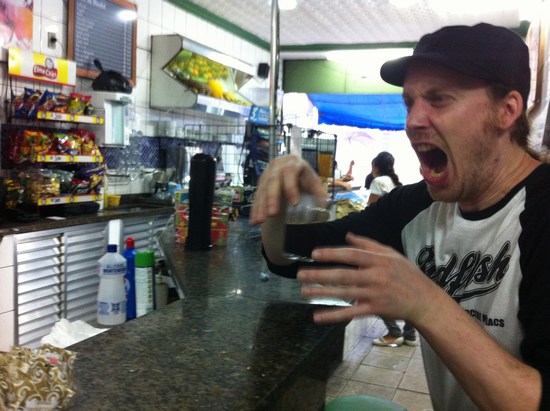 Pretty hot coffee...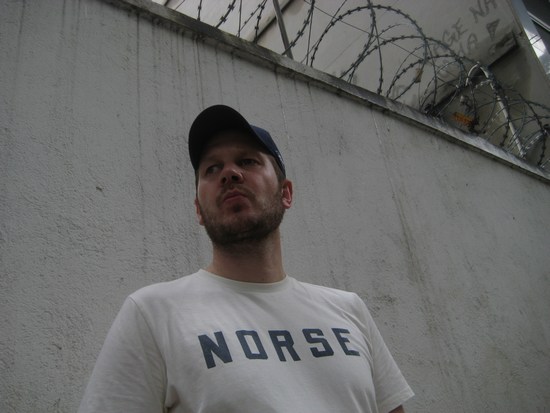 Ett kort ifrån Rio, ett kort från Brasilien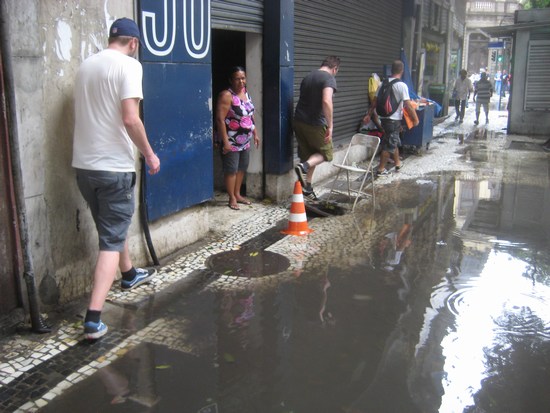 Navigating the flooded streets of Rio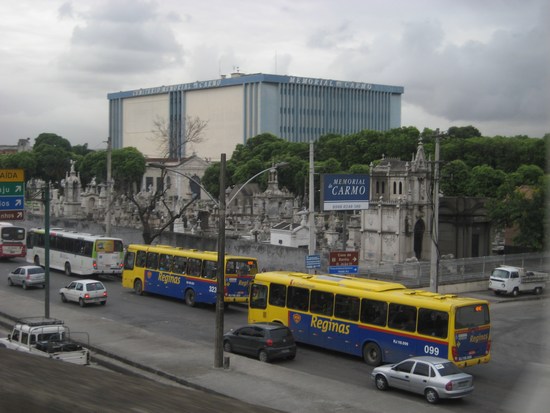 Sadly, this is the closest we got to visiting this awesome cemetary, which is why we have no Sarcofago I.N.R.I. photos to display.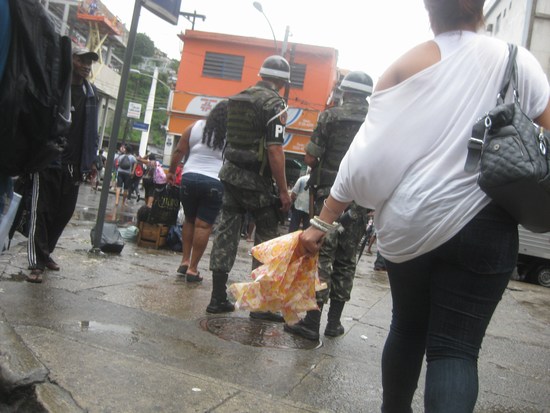 Hard-ass cops in the seedy parts of town.

Yeah, this is the seedier parts of town. Well, to be honest, this is NOTHING, but more than enough for us to watch where we stepped and keep one hand on the wallet.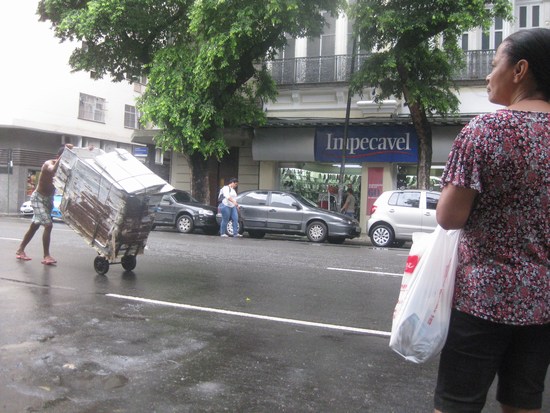 Fuck knows what this guy's transporting but it seems he picked the wrong way to do it.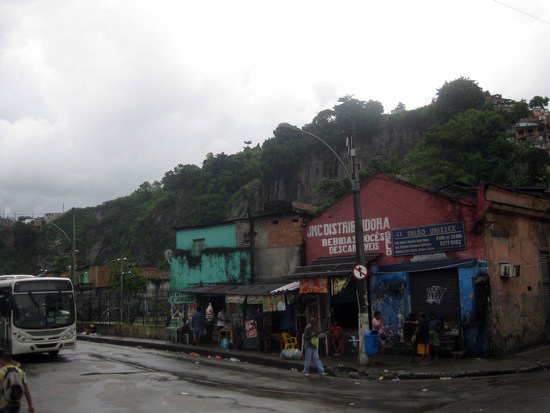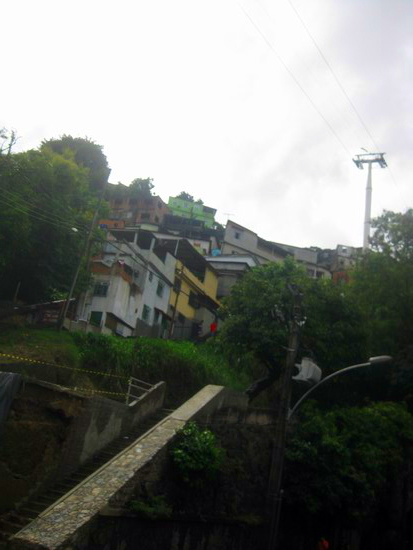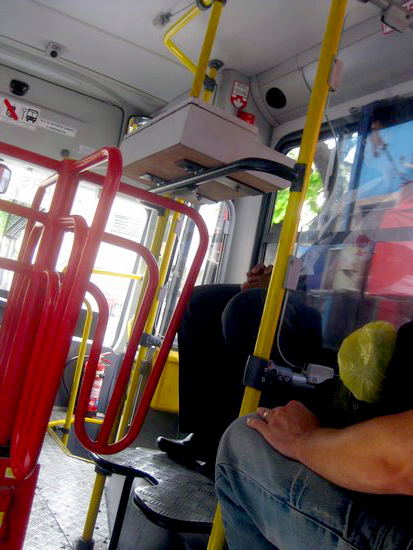 Bus turnstile exactly like the one in City of God! Very exciting!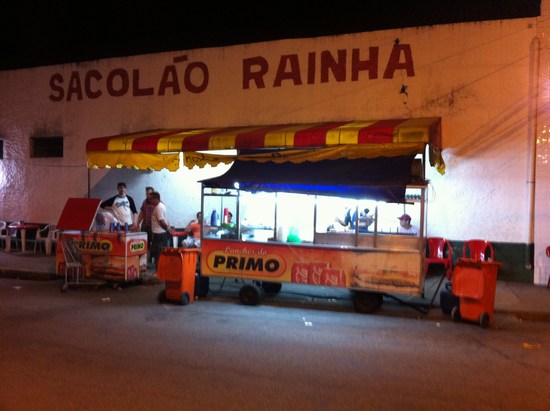 The best burgers in Macaé!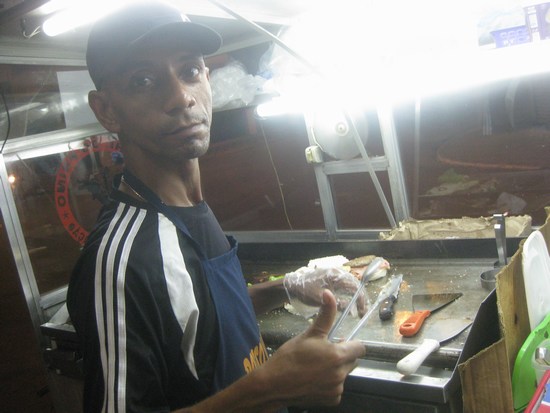 This guy is a genious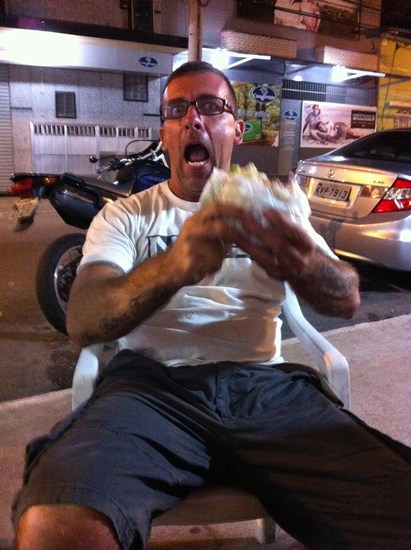 Fred goes nuts about the burgers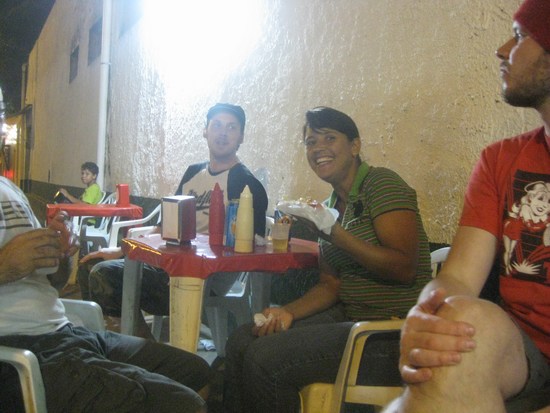 Al fresco dining, Macaé style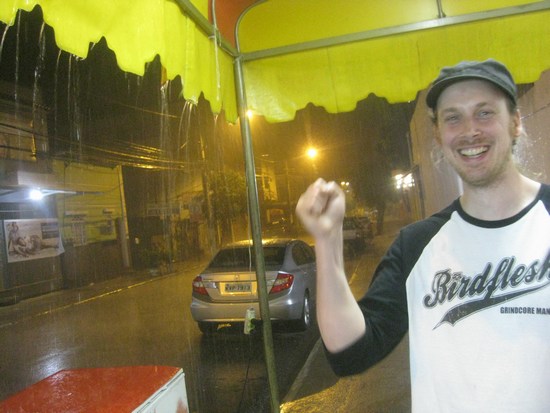 And then, of course, an intense rain shower.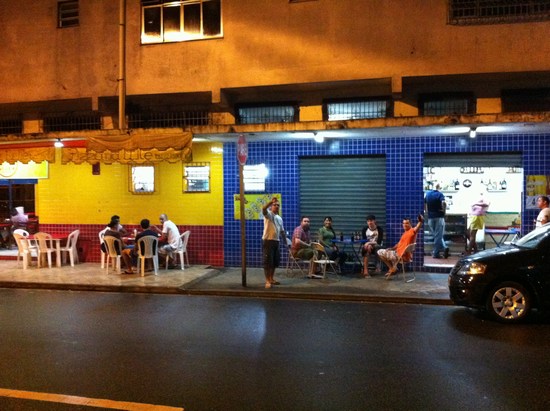 Fred's local bar - the best in Macaé! Friendly people, relaxed atmosphere and Antarctica on bottle - what more can you ask for?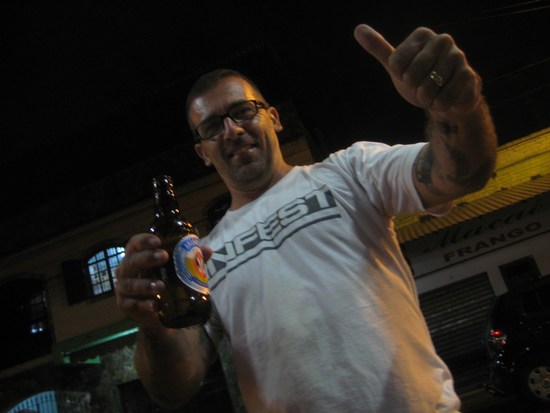 Fred is happy

Fenok is happy

Alex is happy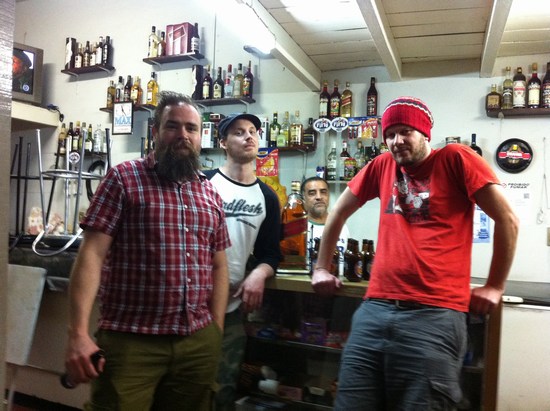 We're all happy, including the diminutive bar owner (who refused to sell us his t-shirt).






Friday photos - Saturday photos - Sunday photos - Monday photos - Tuesday photos - Story